Typical job execution routine by drivers example:
View Jobs
Sign in to FleetWork application. You will see list of Jobs currently assigned to you.
When a job is created by a dispather on a Fleetwork portal, the job immediatelly apears in driver's Fleetwork mobile application.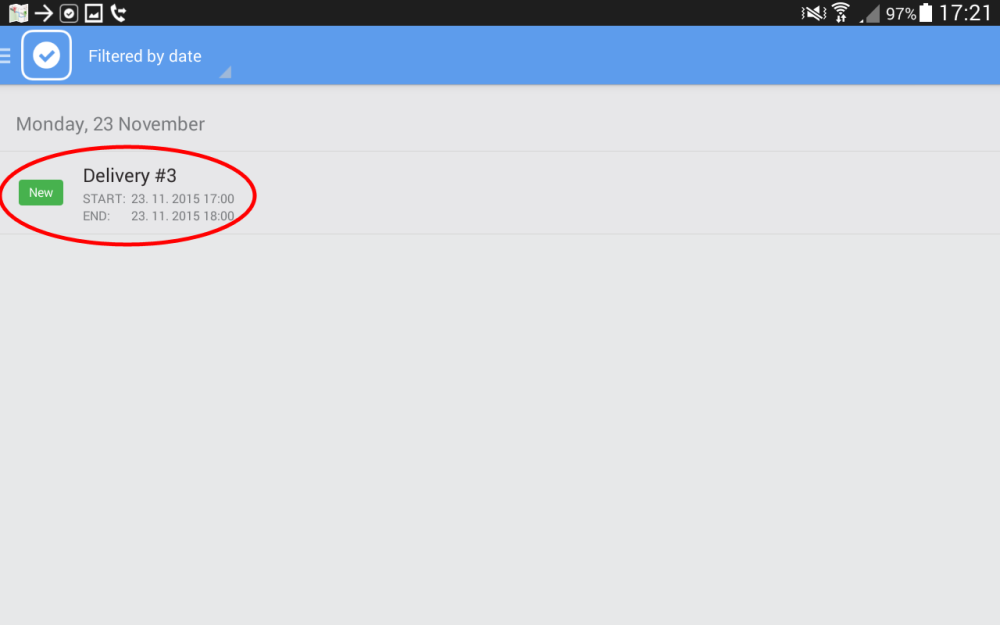 Accept Job
Tap the job to display its task lists.
Tap Accept button to accept the job.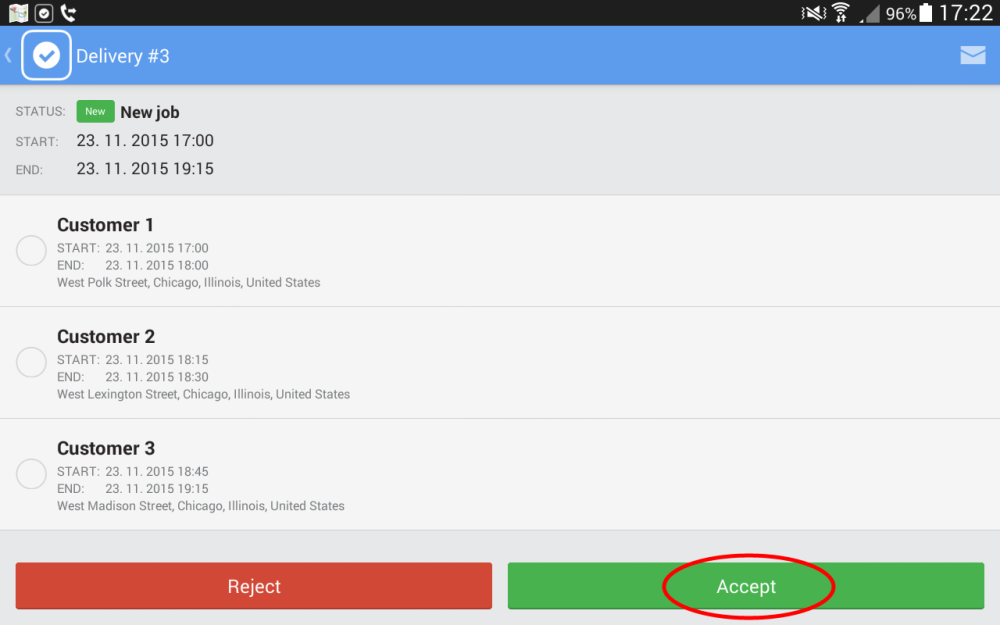 Start Job
Tap the first task, the task details will be displayed along with the available actions like navigation to the customer, calling the customer or barscanning operation if barcodes are associated with the task.
Tap Start button, the task exectution will start. This will also cause, that the navigation is be automatically triggered and the you will be navigated to the first customer.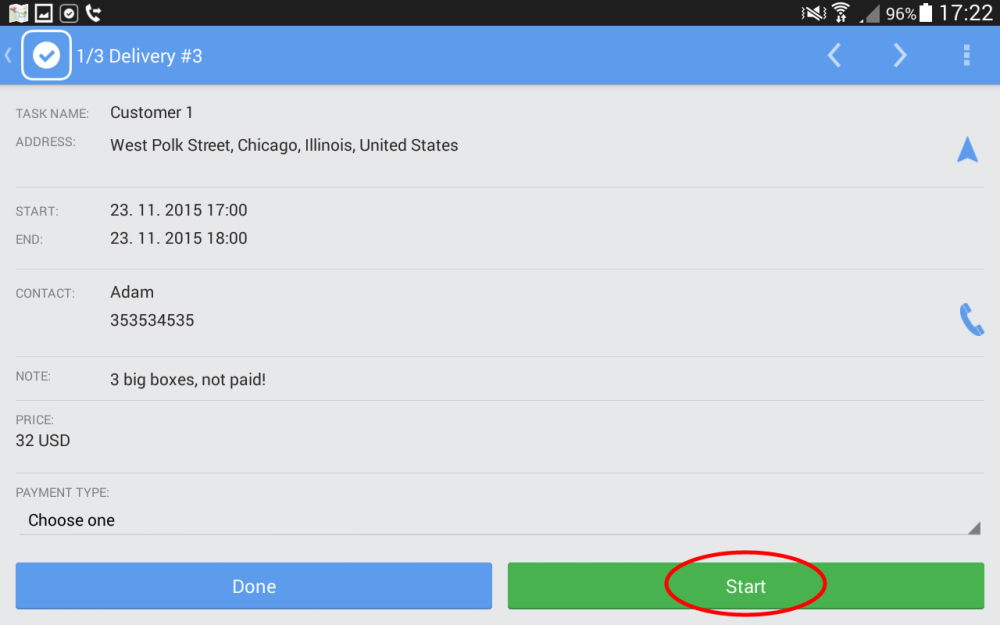 Navigate to Job
FleetWork asks, whether you want to be navigated to the customer. Tap OK.
The route will be computed, tap Navigate.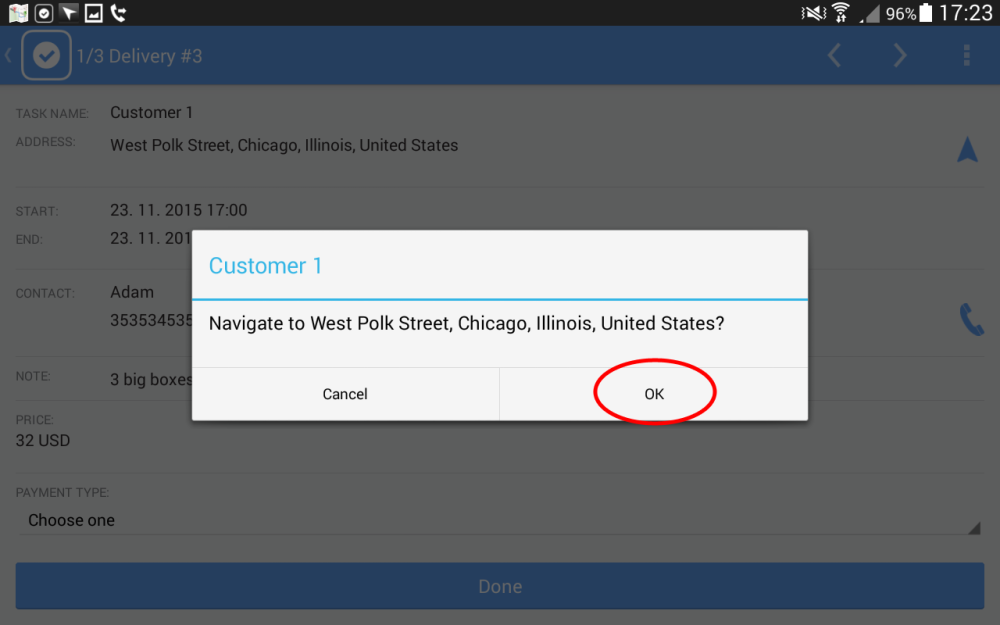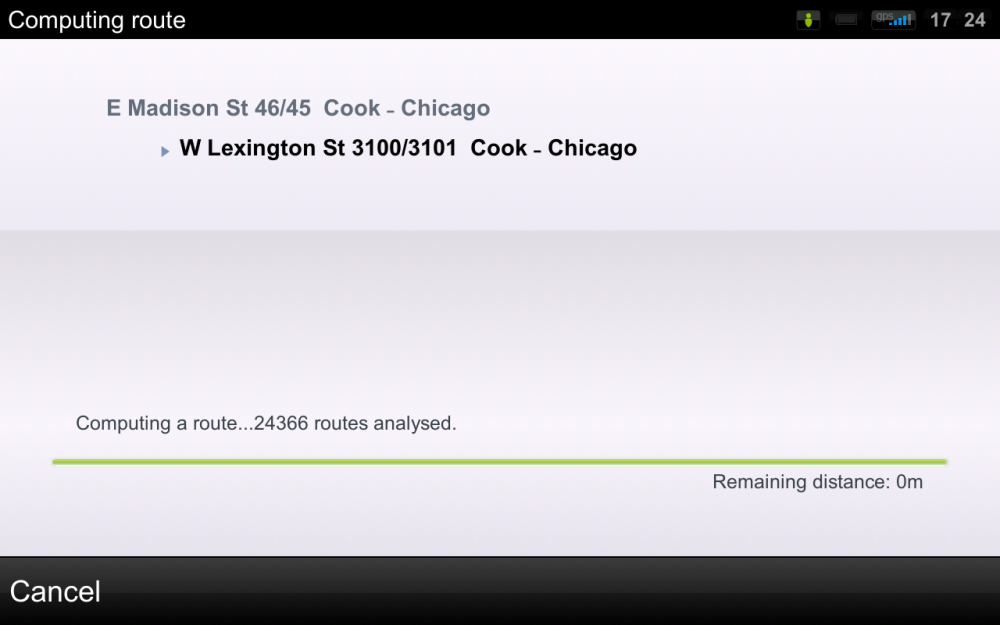 Task finished
When you have reached the customer, tap Done. If other actions like barcode scanning are required, you will be switched back to the Fleetwork application to be able to complete them.
Tap Done to complete the task if finished.
Next task will automatically open.
Click Start to navigate to next address.
Click task name to switch to FleetWork and show the task details. To get back to navigation, click the address or blue navigation arrow in task detail.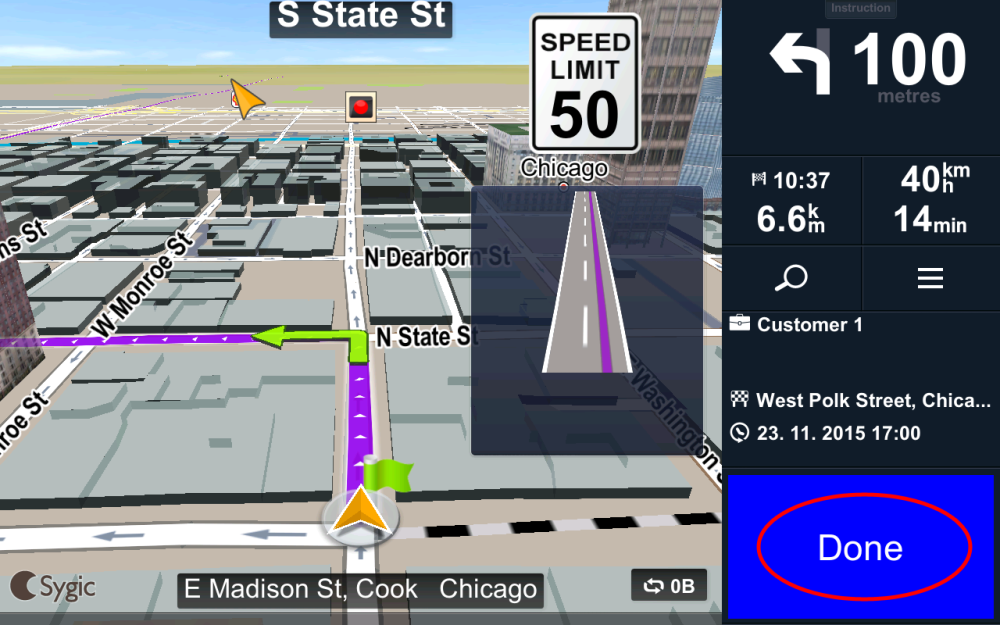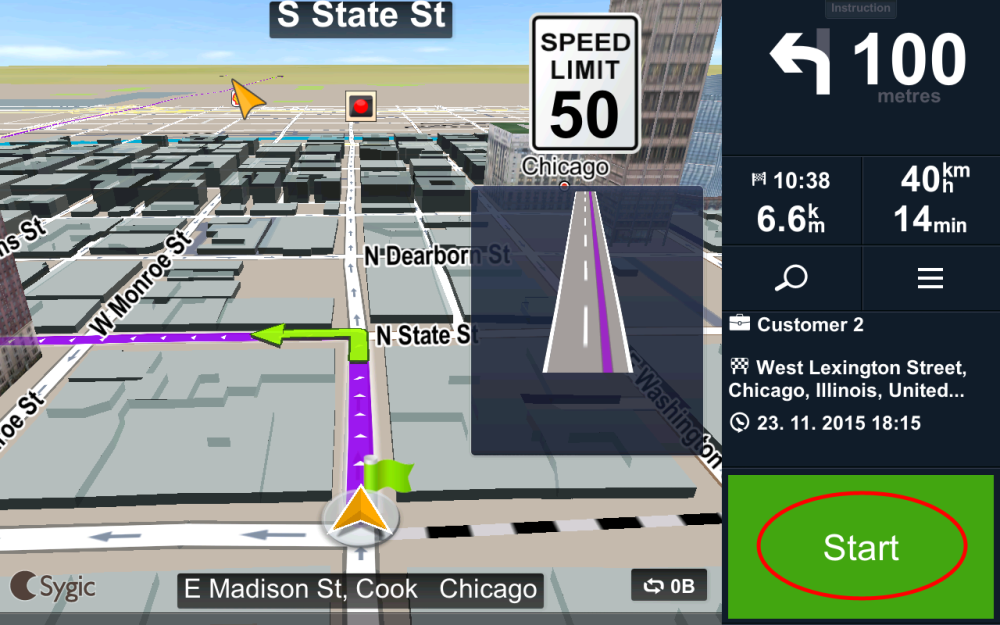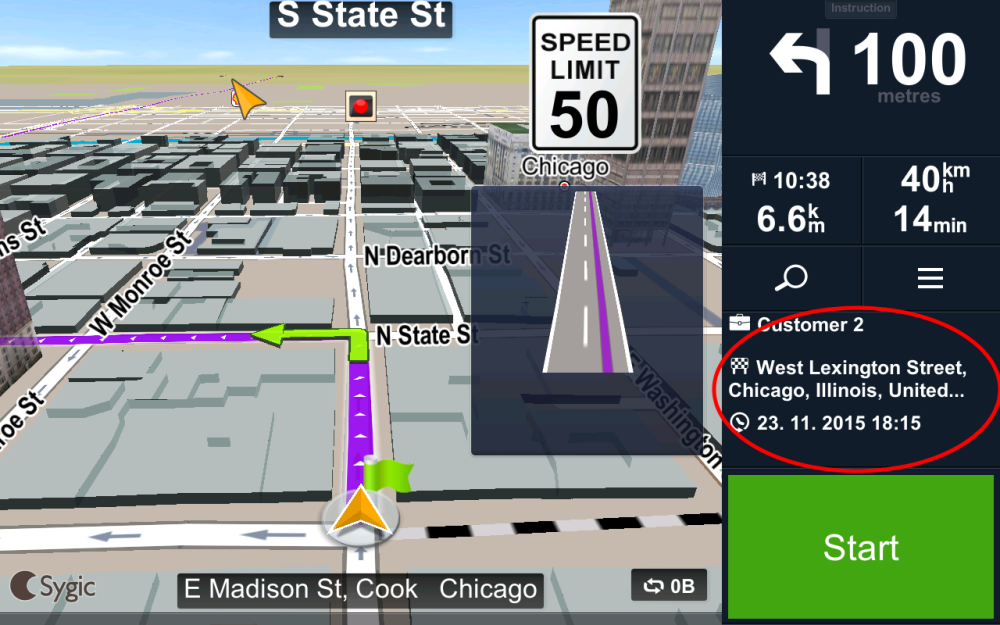 Messenger
Messenger is available in FleetWork application.
To send a message, open a Job related to the message and click on the envelope in the top right corner (or select from menu – this depends on device type).
Click attachment icon to send files, take pictures or attach customer's signature.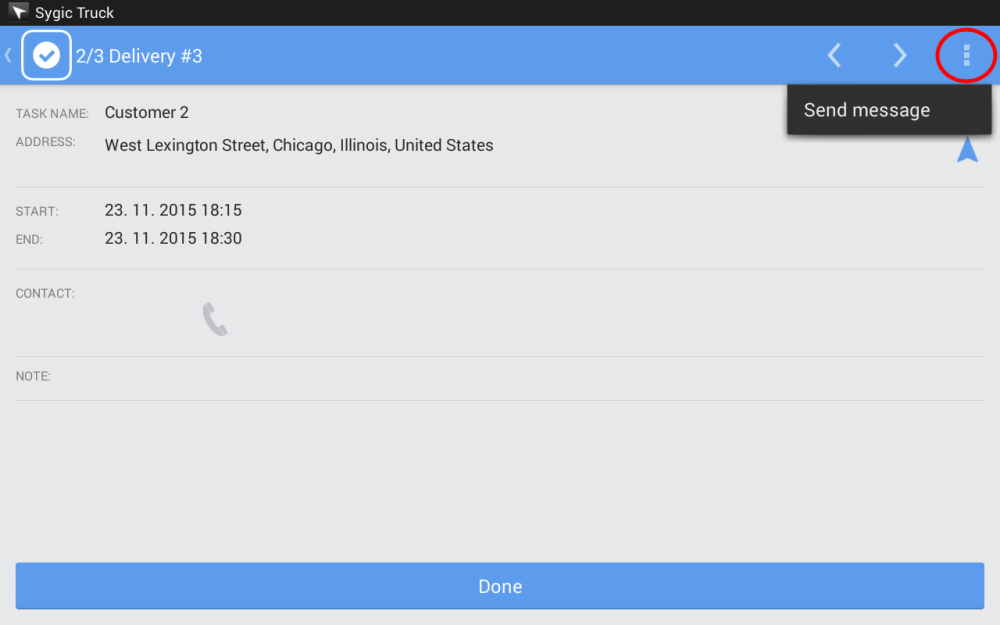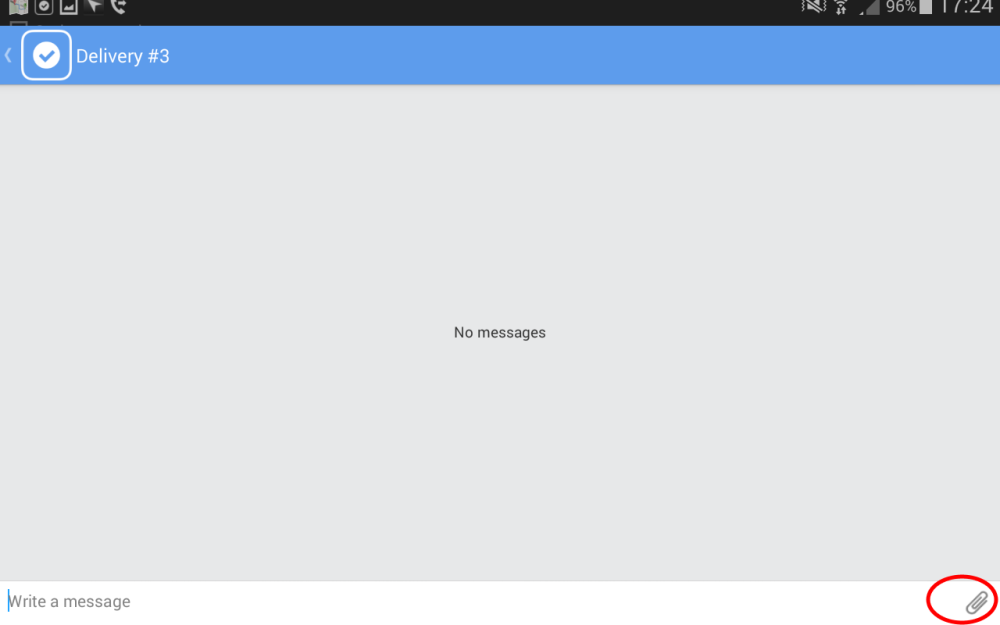 Finish Job
When all task are done, confirmation screen will be displayed. You can add final comment to the job. After the confirmation, the job is done.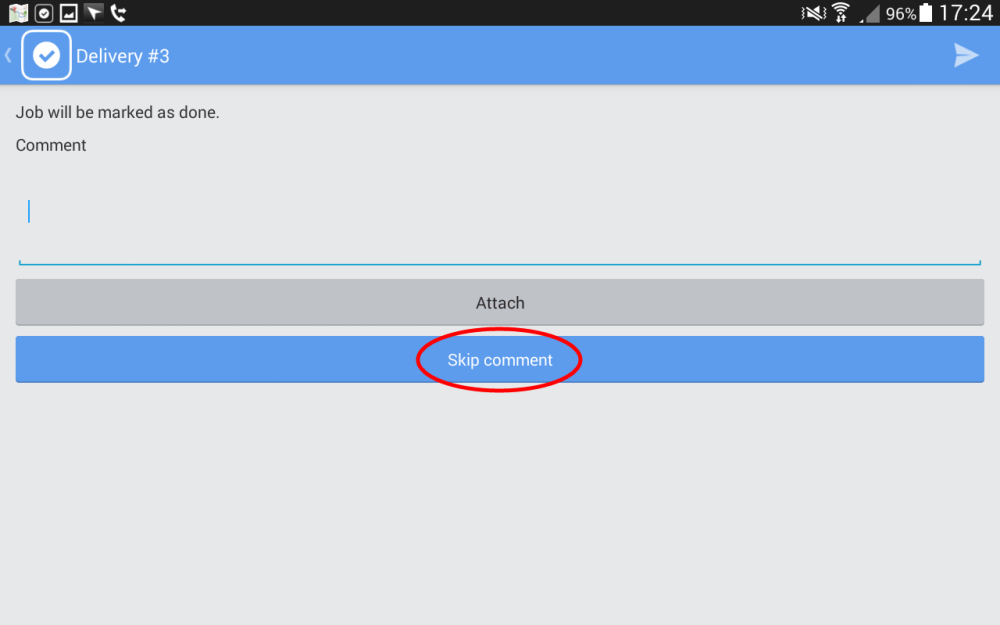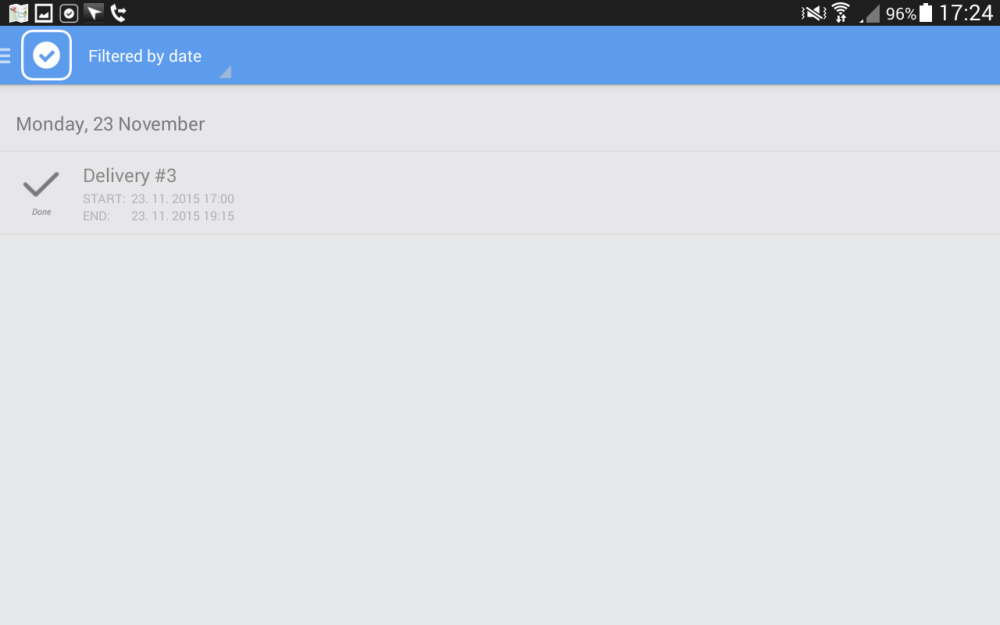 Feedback
Thanks for your feedback.