You will be prompted to set truck attributes of your vehicle at the very first time you run the navigation, either through Navigate or Routes menu.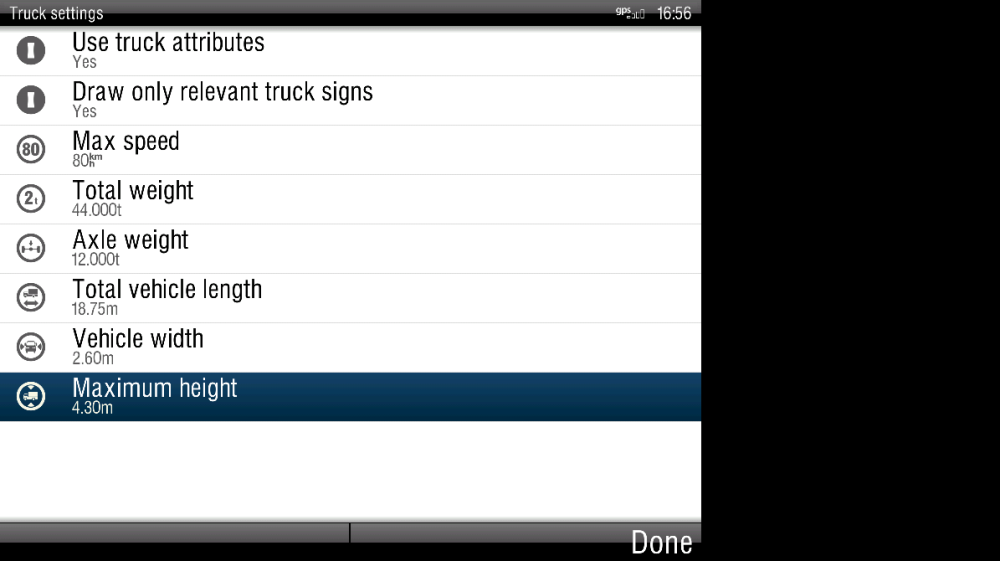 Truck Settings
Use truck attributes – if set to Yes, your vehicle attributes are included in route computing. If you set it to No, normal car routing will be used
Draw only relevant truck signs – if set to Yes, only truck signs relevant to your vehicle dimensions are displayed on map. If set to No, you will also see the signs not relevant to your vehicle.
Max speed – set the maximum allowed speed for your vehicle
Total weight – set the total weight of your vehicle
Axle weight – set the weight of the heaviest axle of your vehicle
Total vehicle lenght – set the total lenght of your vehicle including all the trailers if you have any
Vehicle width – set the maximum width of your vehicle
Maximum height – set the maximum height of your vehicle
Changing Truck Settings
If you need to change the truck settings later, you can do so in navigation menu. Tap the navigation screen to display the navigation menu.
Menu -> Settings -> Truck settings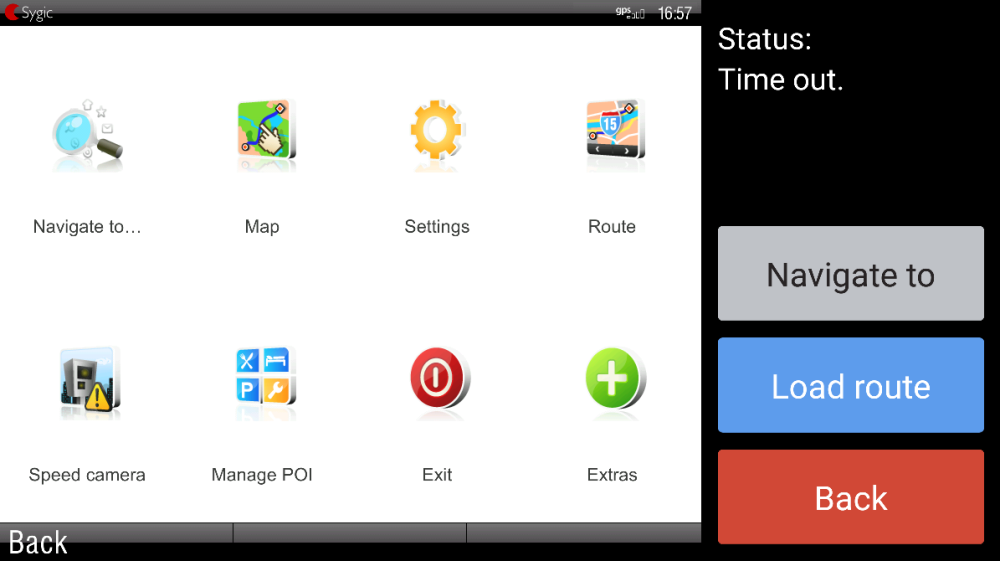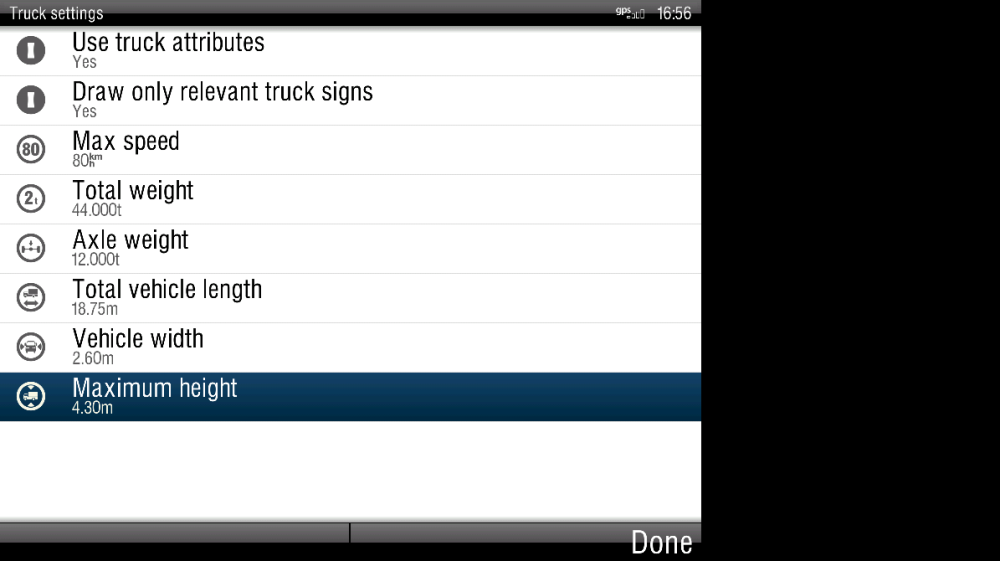 Feedback
Thanks for your feedback.