There are 3 types of users in Sygic FleetWork
Administrator

has all the rights on the account
can create users, add them to groups, change account settings, passwords, make purchases
can create and dispatch jobs as well as sign in to mobile application and work on the jobs
can see all the users, jobs and groups on the account

Dispatcher

can create and dispatch jobs
can log in to mobile application and work on the jobs
can see only users who are part of their group

Driver

can log in to mobile application and work on the jobs
cannot log into web application
Staff Management
Users are managed in the Staff tab.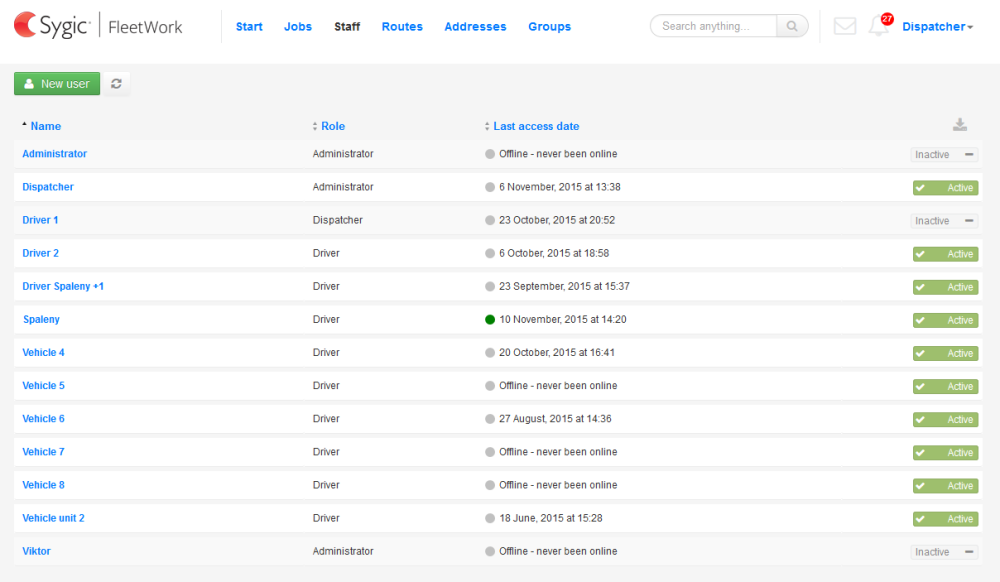 Add User
To add a new user, click:
Staff -> New user -> fill in the user details -> Create user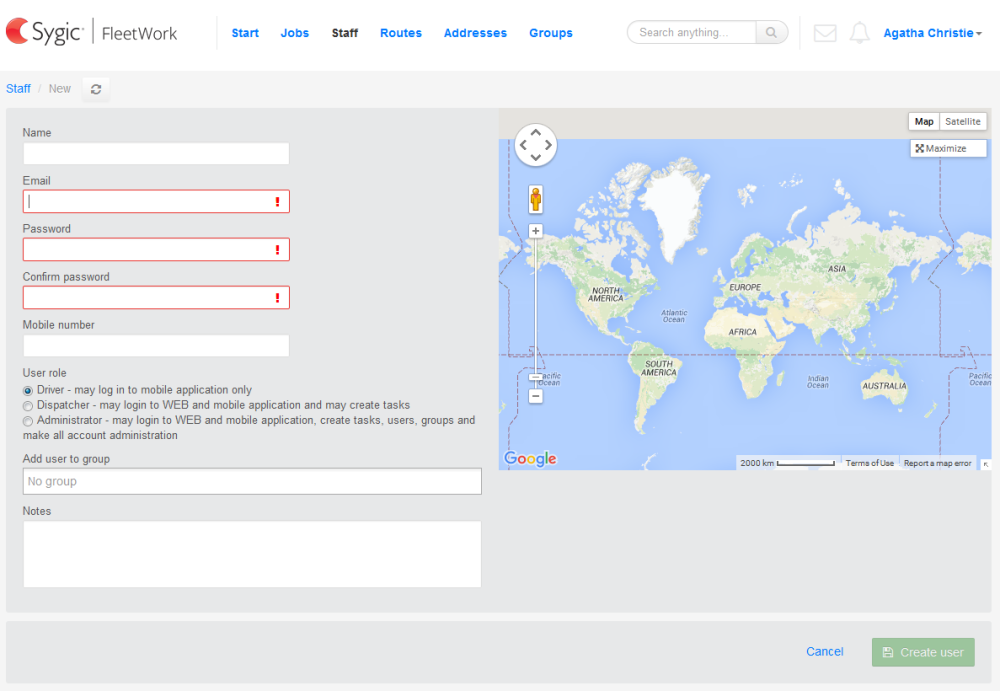 Edit User
Click a user to open details.
Staff -> click a user -> edit the details -> Save user
User detail screen shows user details, their actual position and daily history as well as history of all jobs assigned to this user.
Edit the details – some of the details are visible or can be changed only by administrator.

Name – Edit the name by typing in Name field.
Email – Email cannot be changed. To add a new email, new user has to be created.
User role – Select a role by clicking on a radio button corresponding to a role which should be assigned.
Add user to group

Click a cross icon next the group name to remove the user from the group.
To add the user to a new group, click in the field. A drop down list with all the groups will appear. You can either choose the group directly or start typing to filter the group of your choice.

Notes – Click in a field and write a note.
Activate user / Deactivate user – Click Activate user if you wish to assign them a license. Click Deactivate user if you wish to remove the license from them.
Change password / Reset password – Click Change password to create a new password for the user.
Delete user – Click Delete user, to delete them.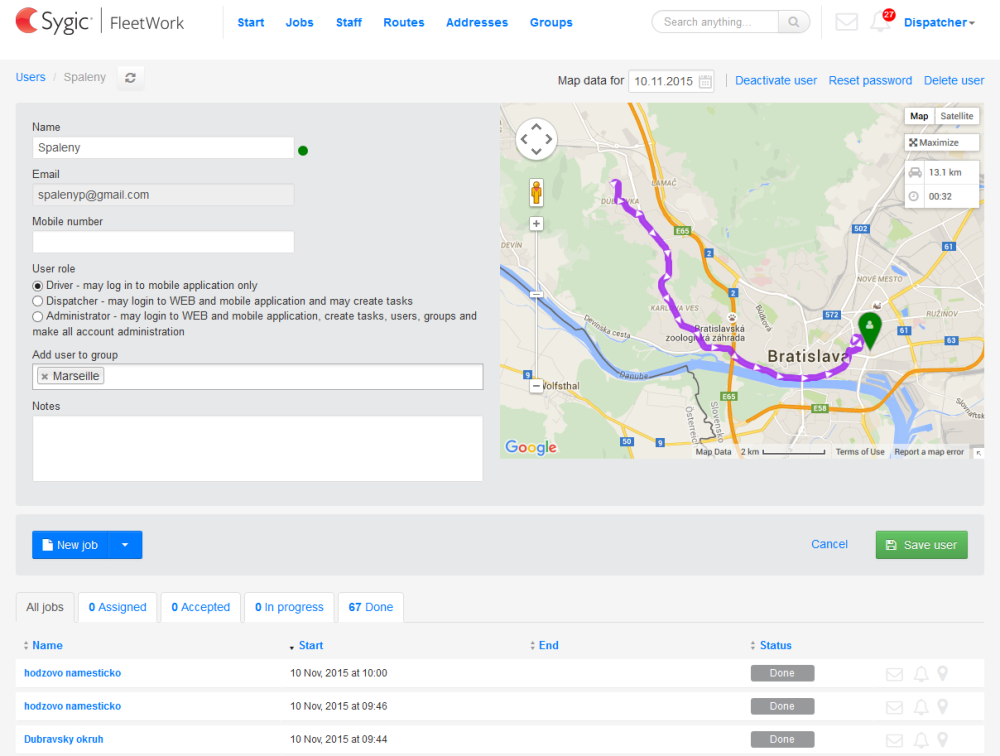 Licensing
You may have as many dispatchers or administrators as you need. Only mobile client users, those who execute the jobs, need the license. Basically as many drivers you have, as many licenses you need. If Administrator or dispatcher works as a driver, they need a license too.
User with a license is marked as Active in the Staff list.
Click Active button to deactivate the license, it will change to Inactive.
Click Inactive button to assign the license, it will change to Active.
The number of your purchased licenses is the maximum possible number of users active at the same time. If you reach the limit, you will not be able to assign any more licenses without deactivating other licenses. Thus, if you need to reassign the license, first deactivate any active driver and use the license to activate another user.

Feedback
Thanks for your feedback.