Finish Route
When you are done following the route, finish it by tapping a Finish button. Your task will be finshed too, route to follow will disappear and you will be switched to normal navigation mode.
Menu -> Finish -> confirm by tapping Finish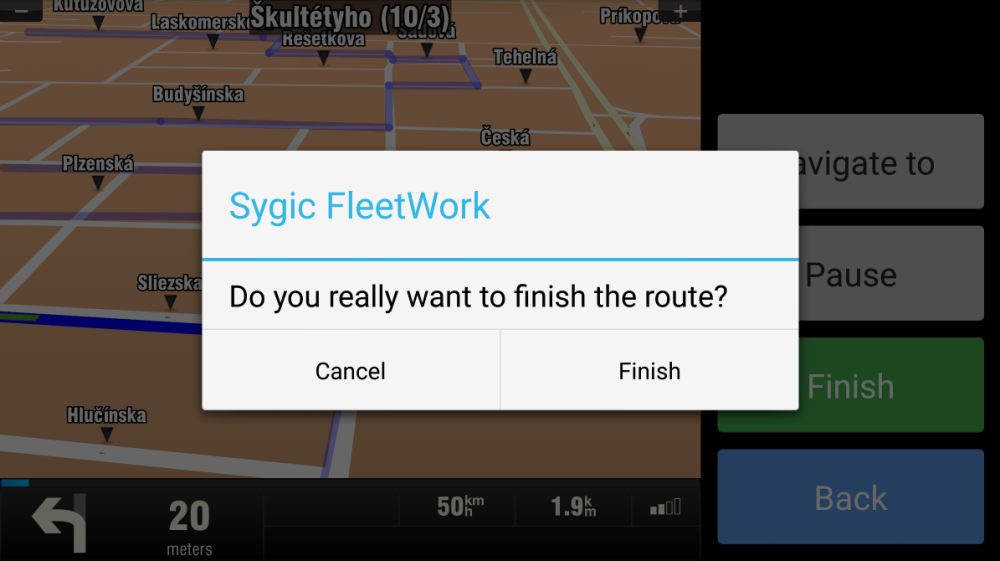 Missed Segments
If you did not drive the whole route exactly as planned and you avoided some route parts, missed segments were generated automatically.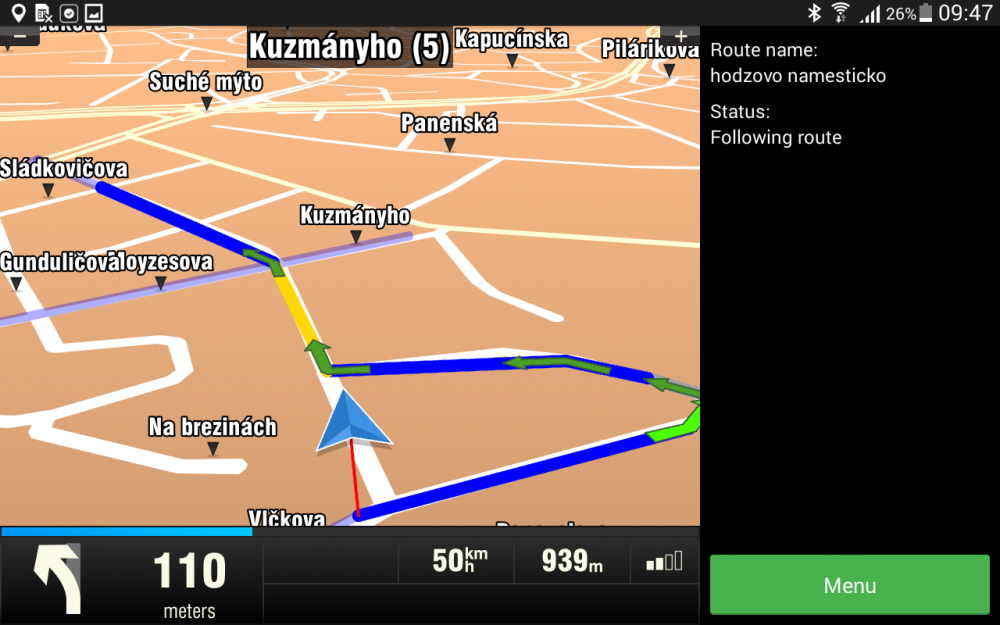 If you have any missed segments when you finish the route, you will be notified about them.
Menu -> Finish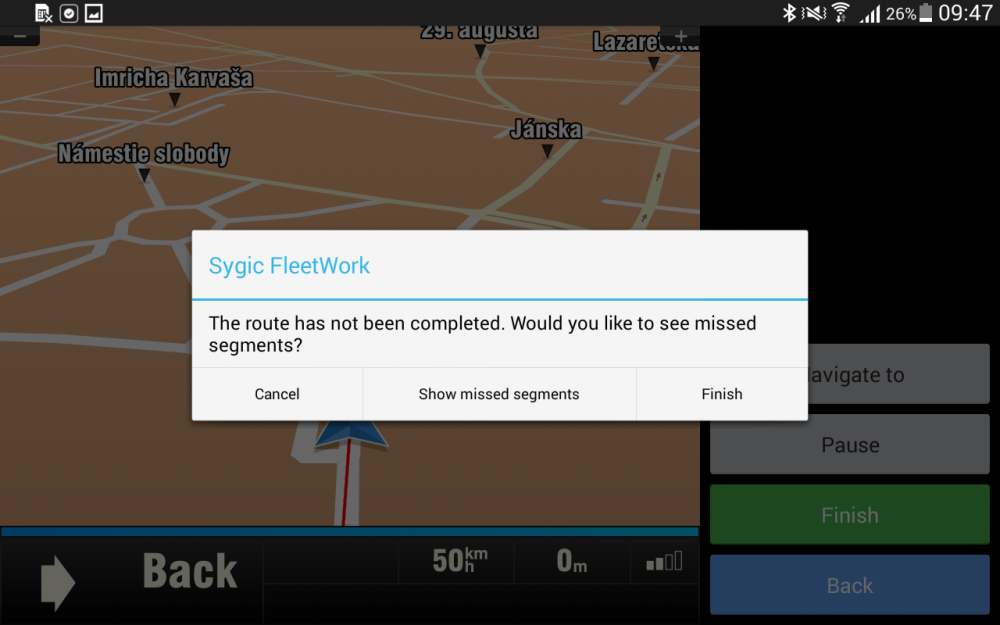 Tap Finish if you want to ignore them.
Or tap Show missed segments to display the list of all missed segments of your ride.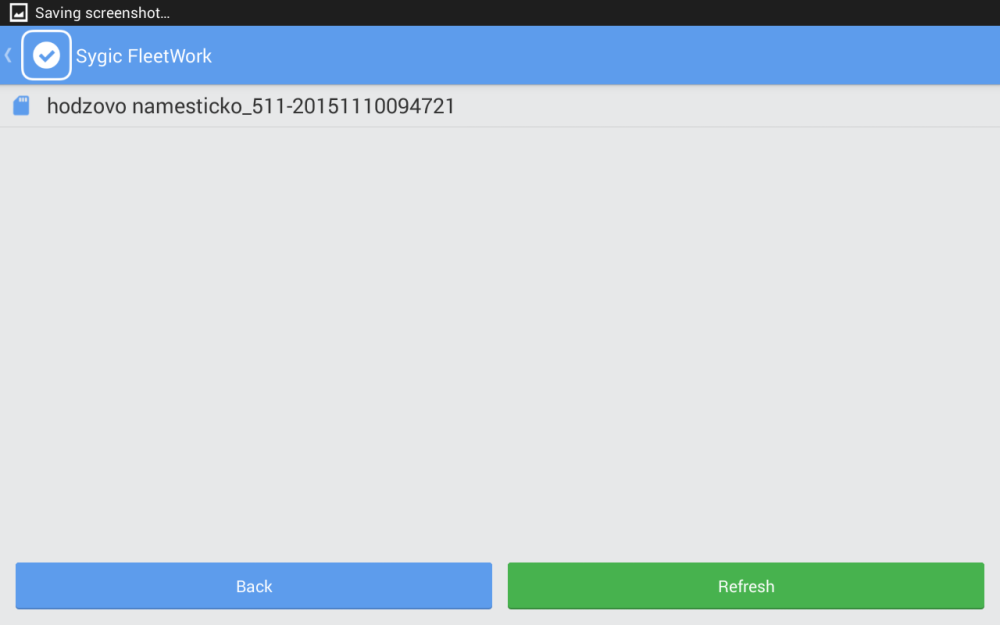 Tap on a segment to navigate to it.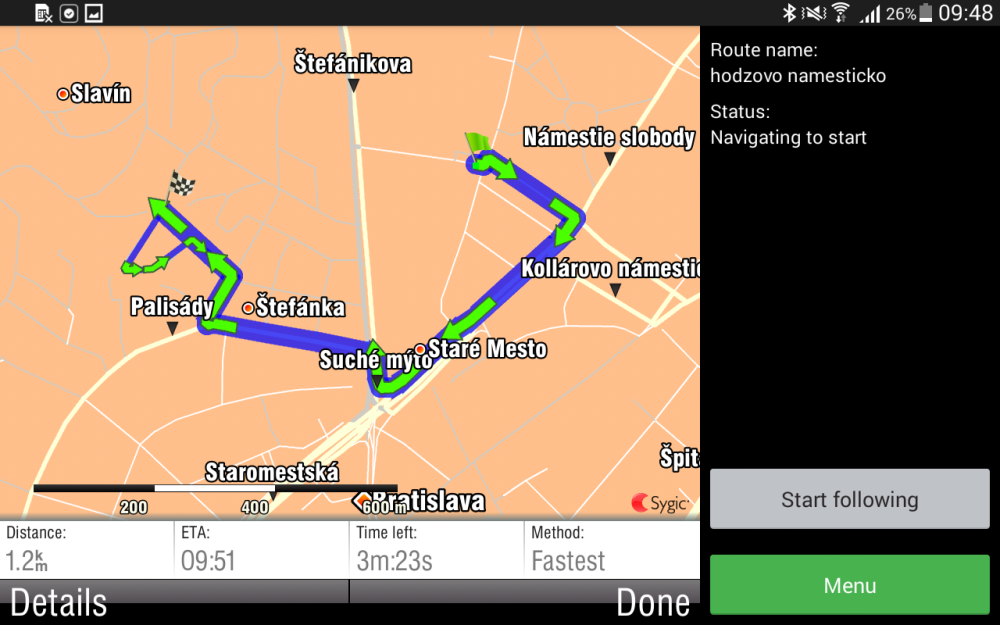 Feedback
Thanks for your feedback.