First select a route to follow.
To do so, tap the menu button in top left corner and select Routes.
Menu -> Routes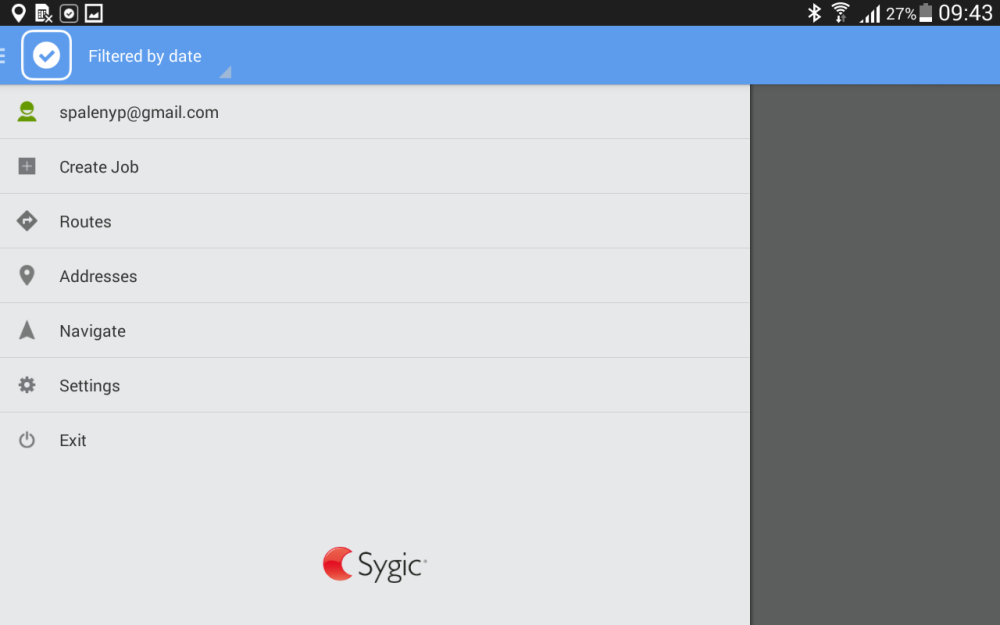 Select a route from the list. If the desired route is not presend, please click Refresh button for manual synchronization.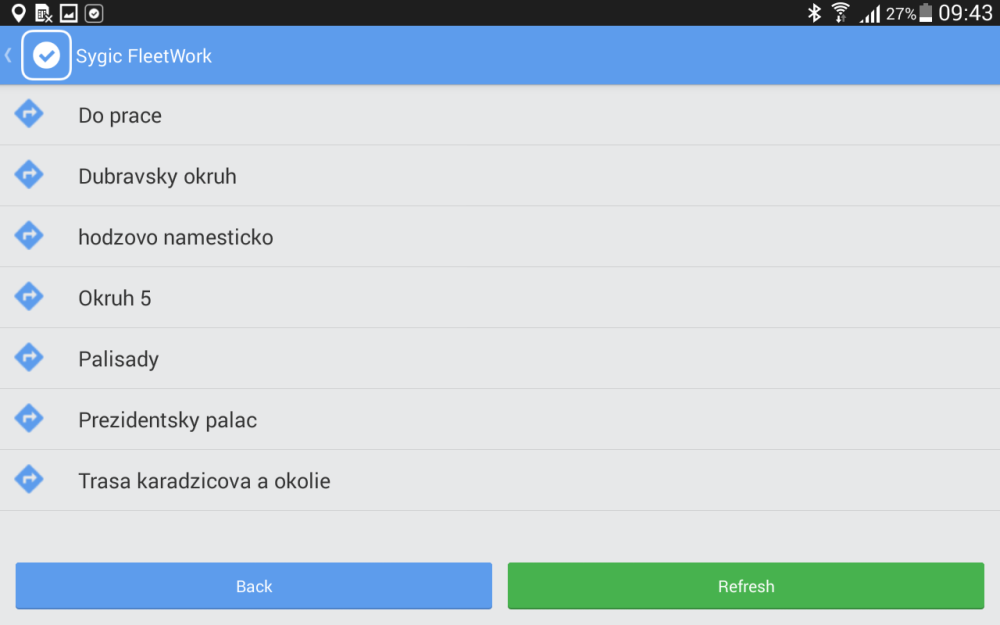 Selected route will be displayed on map. If you do not wish to follow this route, tap Back to return to the Routes list or tap Start to start following the route.
Once the route is started, a new Job is created.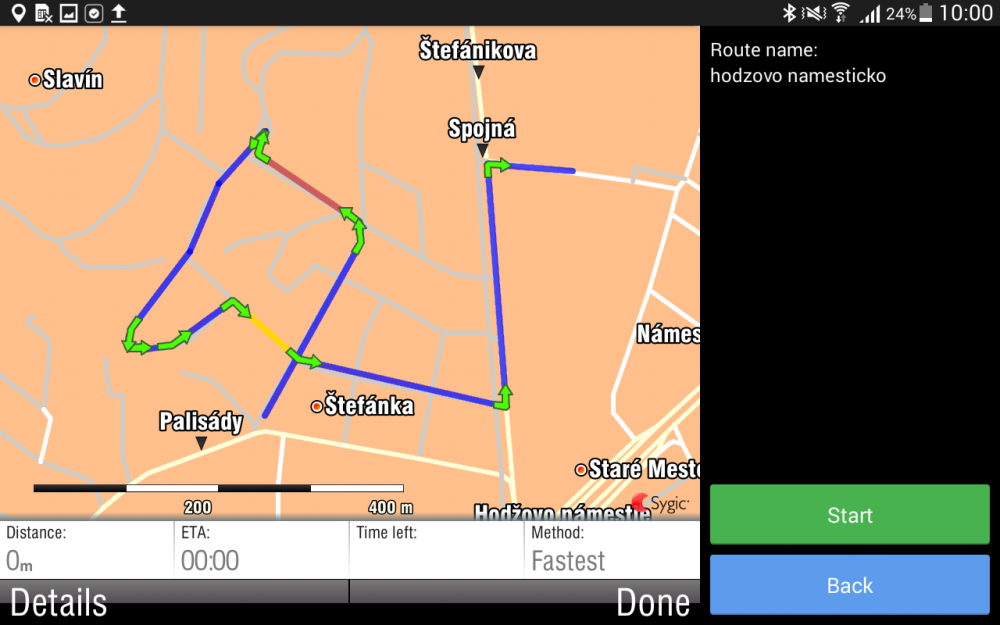 As soon as you start receiving GPS signal, you will be navigated to start of the route to follow. The start is marked with a black flag.
As soon as you reached the flag, the navigation mode will be switched to following the selected route and you will hear "You start the route."
If the flag is not reachable e.g. because of an accident, tap Start Following to switch to Following the route manually.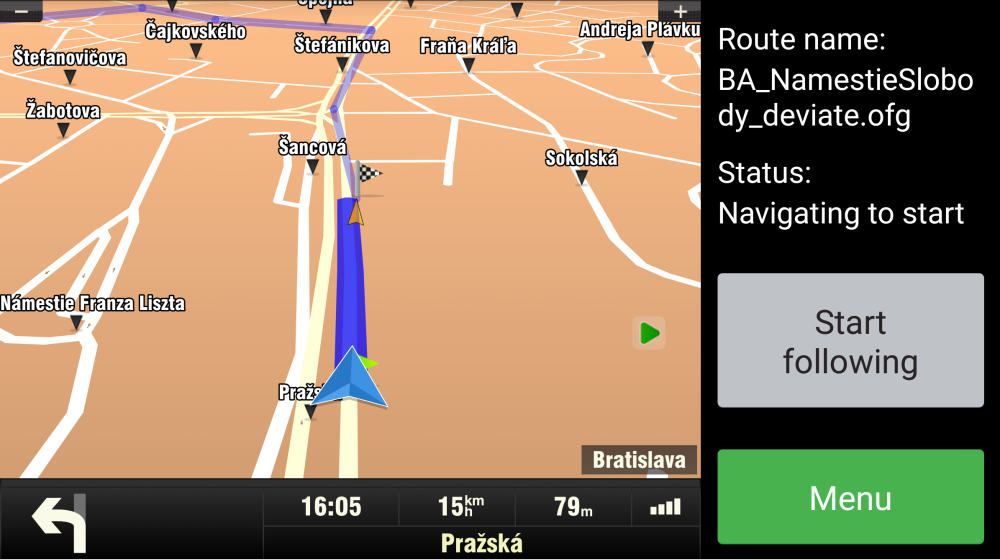 Feedback
Thanks for your feedback.