The basic option is to assign a job to a single driver. We can also assign the job to all drivers or to a group of drivers.
In such a case, the job would arrive to active drivers of the group simultaneously. The job will be assigned to the first driver, who accepts it and to the others it will be automatically withdrawn.
Another option is to set one or more predifined rules, which are then automatically applied to a job create or to a job save functions.
Auto assign driver
System will assign a job to the best driver according his status, location and availability. You do not need to do this manually. This is ideal for API users. System will find a user, who is online and is closest to the address of the first task in job. Number of jobs which user has in progress is taken to consideration too.
Auto decline
If a driver does not accept the job within certain time period, which can be editted, the job will be automatically taken from him and assigned to the second best driver. This feature works perfectly with auto-assign-driver rule and saves time of dispatchers who do not need monitor the acceptance of the jobs.
Complete at address
The system does not allow driver to complete a task if he is not located within a defined distance fixed to 150 meters to the given address.
Enforce task order
Application will force driver to execute tasks exactly in the order of the defined sequence and will not allow him to start another task if previous task is not finished yet.
Enforce task start
Application will not allow driver to start the task/job before its start time.
Setting up the Job Rules
To set a rule for a job, do the following:
open an existing or create a new job -> click Set rules for this job -> select a rule -> click Add rule
You can add several rules for each job.
To delete a rule, click a cross icon next to it.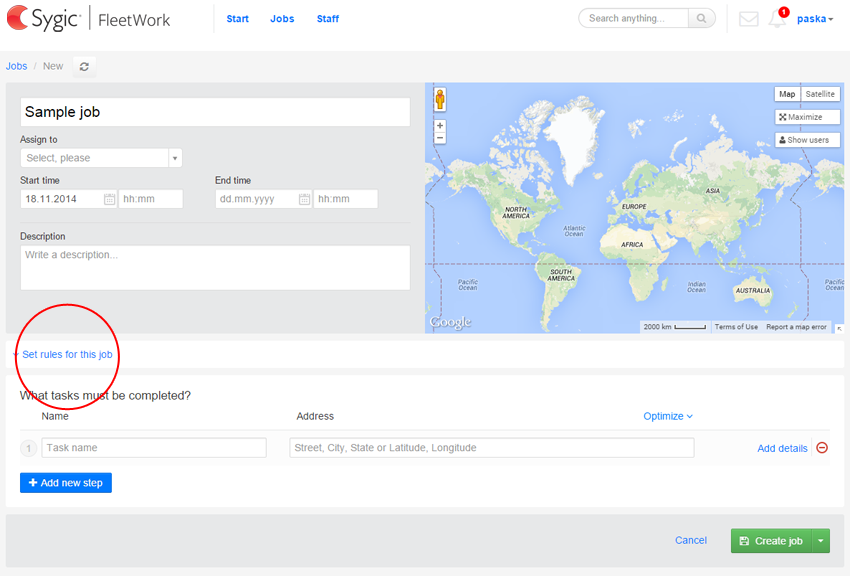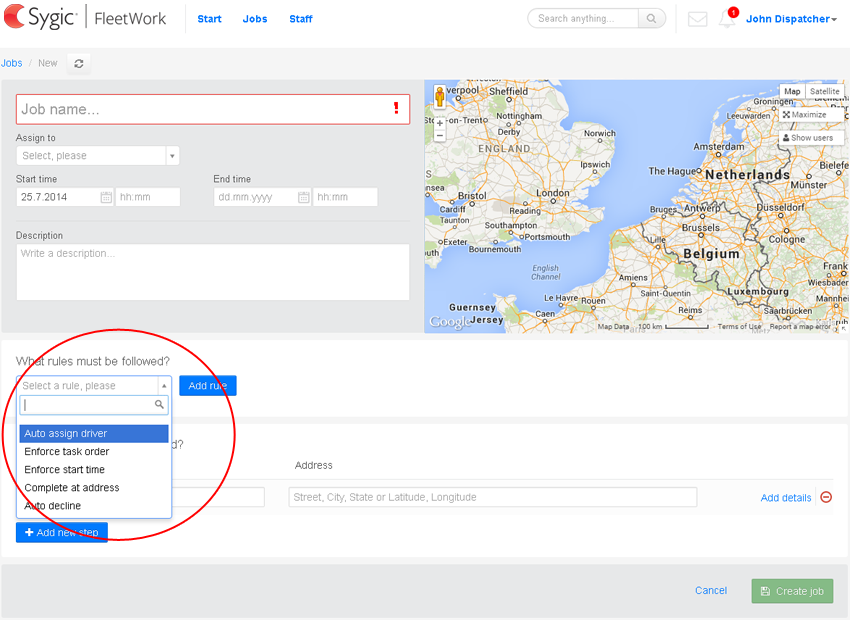 Feedback
Thanks for your feedback.