To launch the application, click on Sygic Municipal icon on your device.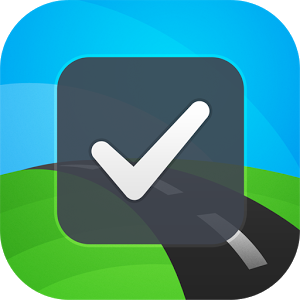 When the application launches, login screen is displayed.
Enter your E-mail (Login) and password and tap Login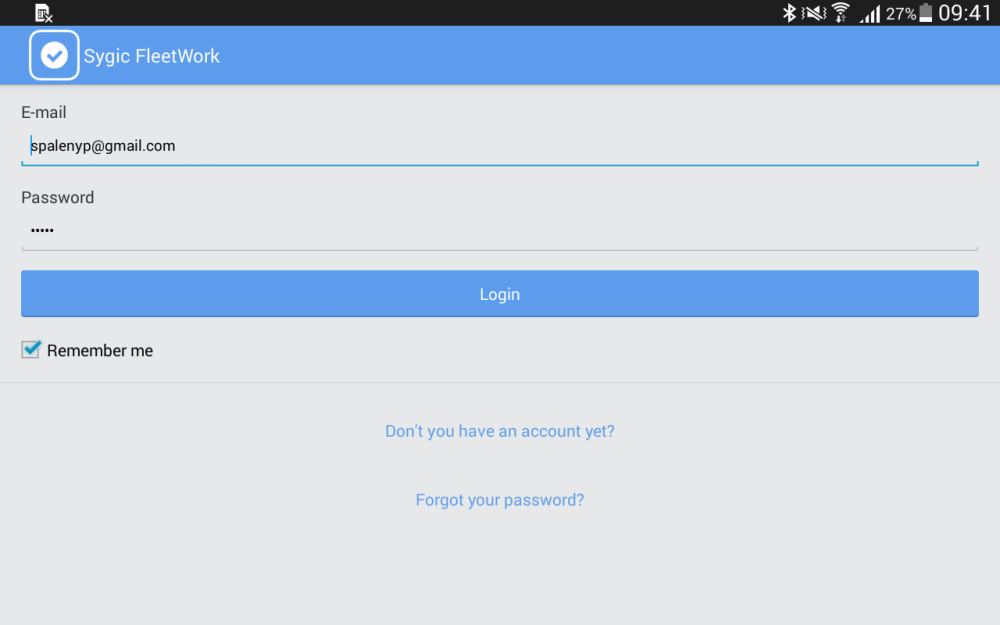 Once you are signed in, the application synchronises all your Routes and Addresses with the server.
This means, that the application will download all the Routes and Addresses that belongs to the Group of the user who has logged in the application.
Click menu icon in the top left corner.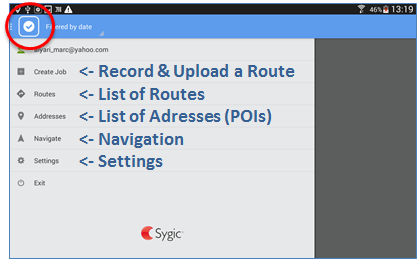 You can either select a Route to start your circuit or Addresses to navigate to a professional point of interest, e.g. landfill or depot.

Tap Routes to select a planned route. You can find more information on executing routes in the following sections:
Tap Adresses to navigate to a professional address. You can find more information about Addresses in Navigate to Address section


Feedback
Thanks for your feedback.