Simulate the route execution
To be able to simulate route execution, you need:

A

GPS

log in

NMEA

format

You can either record it. How to do it is answered in How do I record a route? question.
Or you can copy it to your device. Copy it to SygicMunicipal/Res/gpslogs

A route in

OFG

format

You can either have it synchronised from the server. All you need to do is to login and connect to internet.
Or you can copy it to your device manually. Copy the route to SygicMunicipal/Route
If you have both route and a GPS log, you can simulate the route execution.
First load the route.
Go to: Menu -> Routes -> select a route
If you do not see any routes, tap Refresh. If you do not still see any routes, it means, that no routes were assigned to you by dispatcher and no routes have been copied to your device.
You can see more details on how to load the route in Load a route section.
Then load the GPS log, which will simulate the vehicle movement.
Simulate the vehicle movement
When being in the navigation, go to Menu -> Settings -> GPS logs -> Options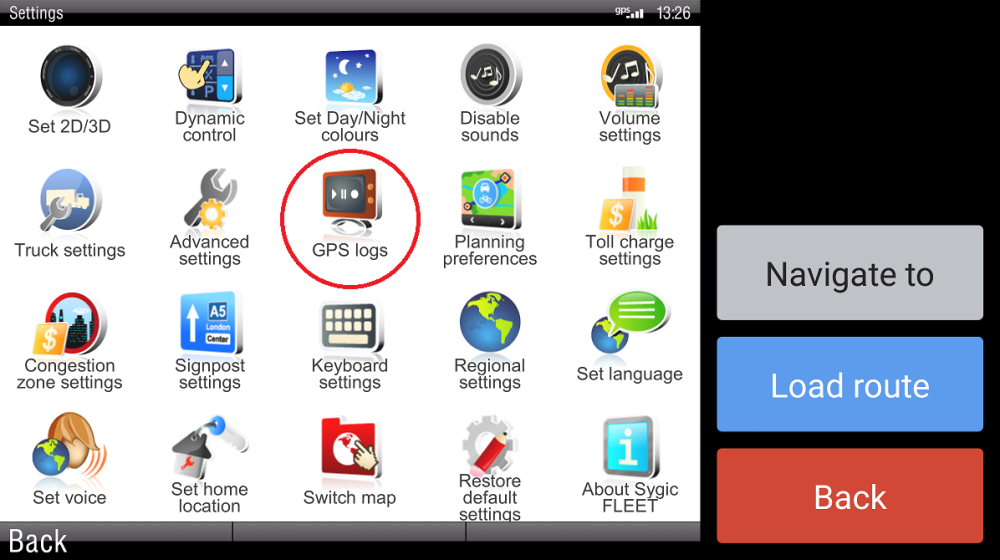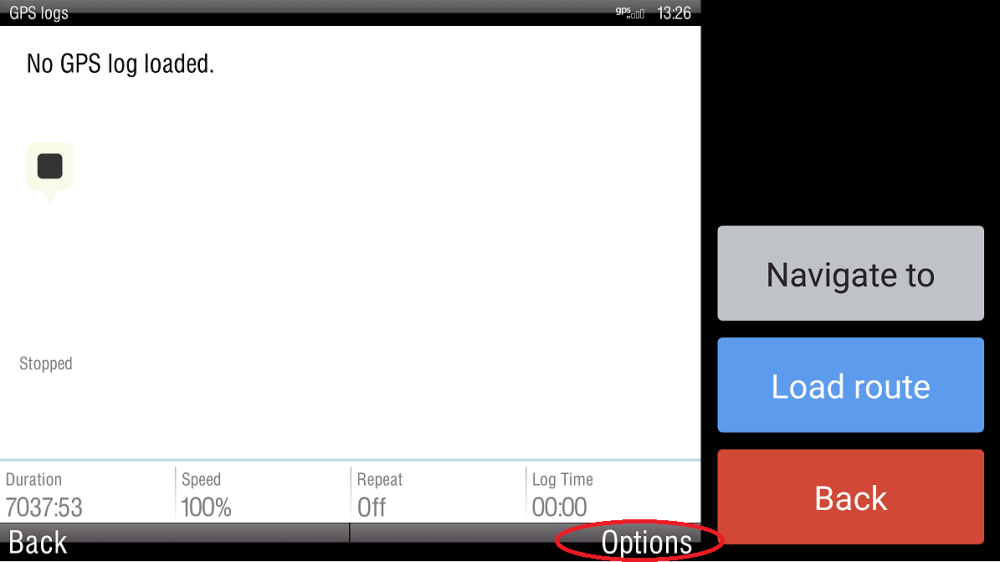 In GPS logs Options menu, tap on: Load Log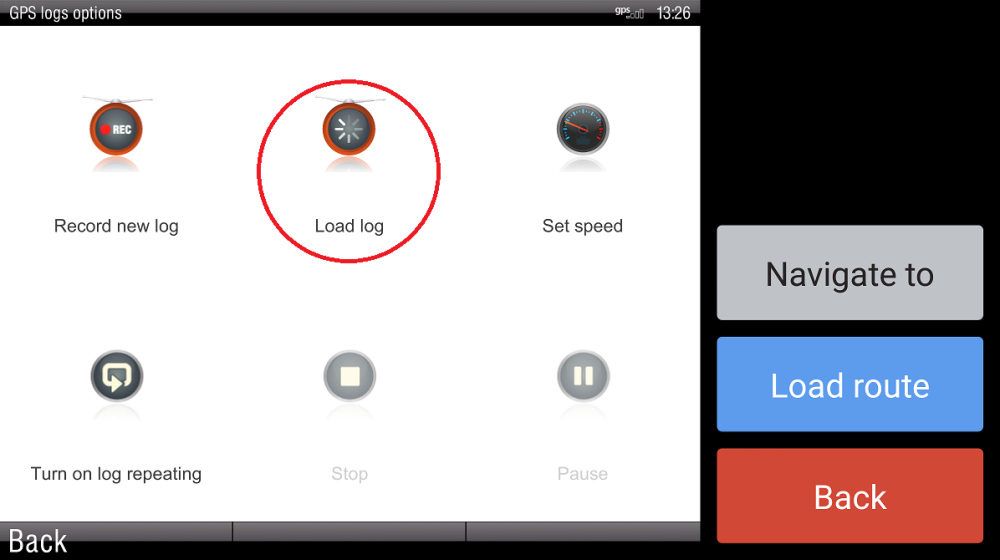 Then, select the NMEA logfile you want to simulate.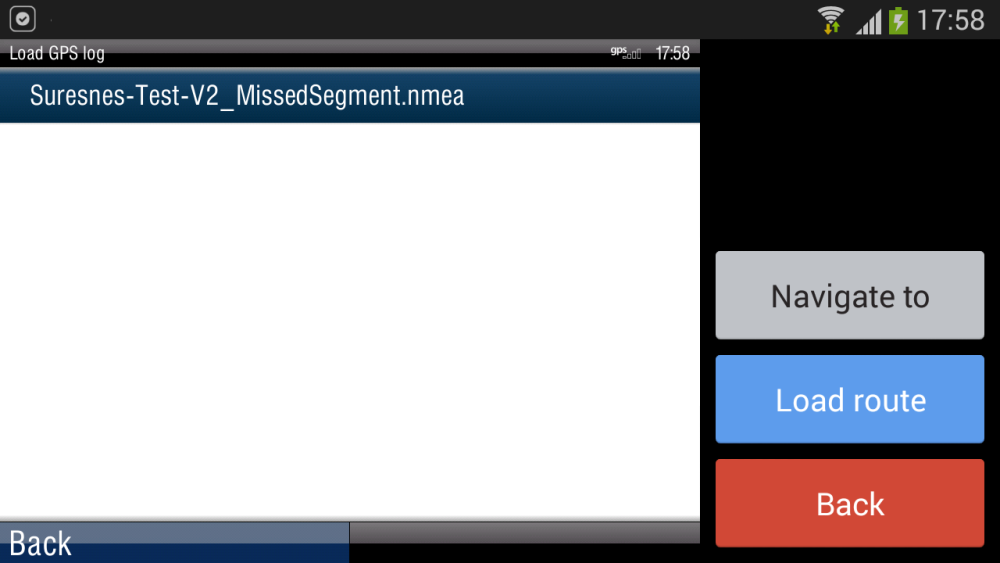 As soon as you have selected this file, the simulation will start and you will see the vehicle moving on the navigation map screen. Also you will see a green play icon indicating, that the movement is simulated.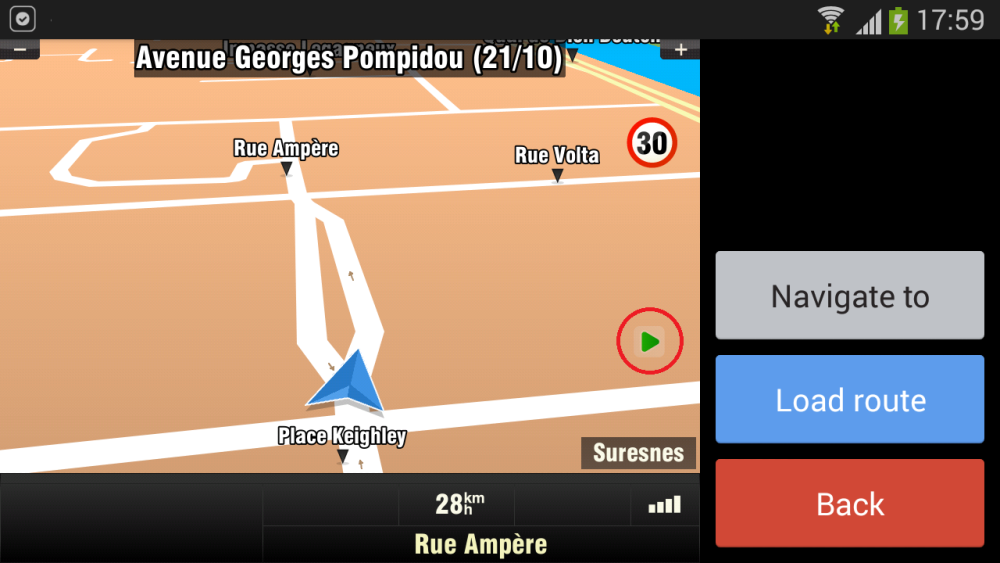 To Stop the simulation, you can go to GPS logs menu:

Either using menu Menu -> Settings ->

GPS

logs
or by tapping on

PLAY

icon on navigation screen


In GPS logs menu tap on: Options -> Stop
Feedback
Thanks for your feedback.