Only administrators can change passwords.
If you are not an adminstrator, please ask your administrator to do it for you.
If you are an administrator, go to:
Staff -> click the driver you wish to change the password for -> Reset password -> type in the new password -> Change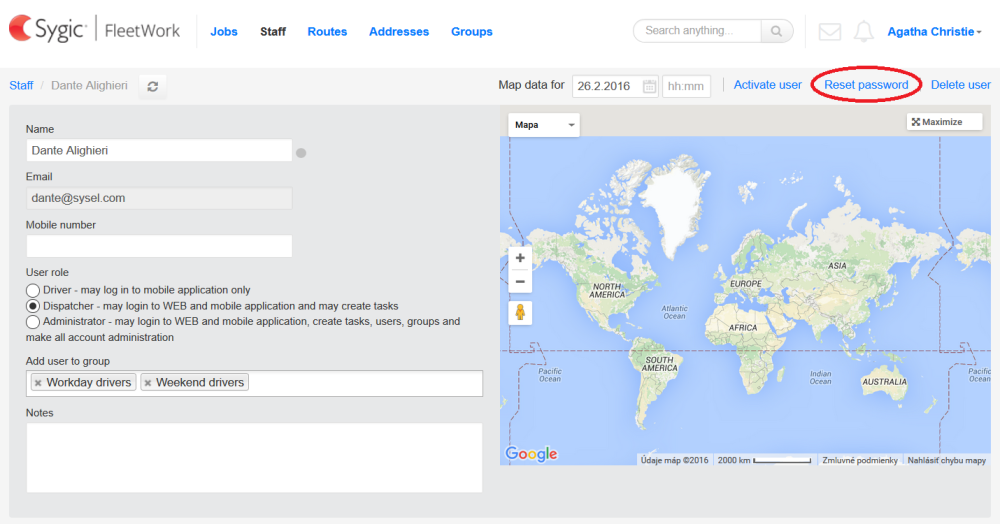 Feedback
Thanks for your feedback.