When a driver starts a route, a new job is created. Drivers' actual drive is displayed on map along with the originally planned route.
All the details like the distance and time taken are displayed on maps along with missed segments.
There are two ways how to compare planned versus actual route:
1. Open a Job
Go to Jobs and select a job, which is done or in progress.
Jobs -> select a job -> map with both routes is displayed
You can click Maximalize to have a better overview of the route.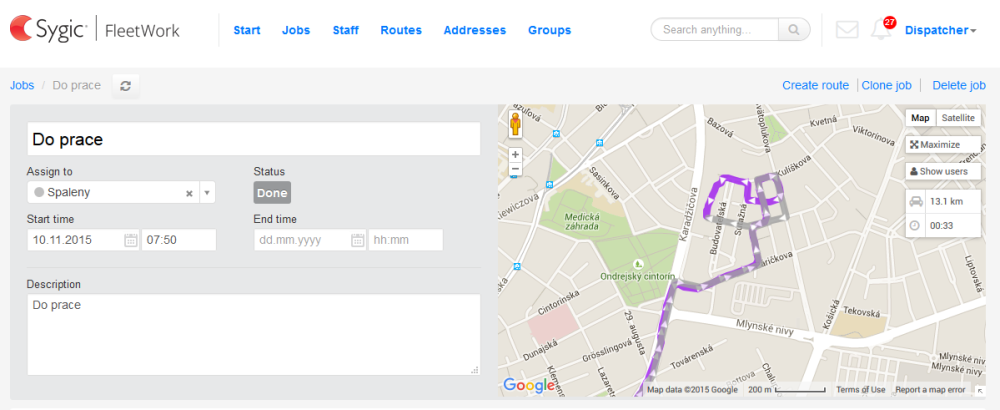 2. Open a route execution
Go to routes, select the desired route and its execution.
Routes -> select a route -> Done tab -> select a job to be displayed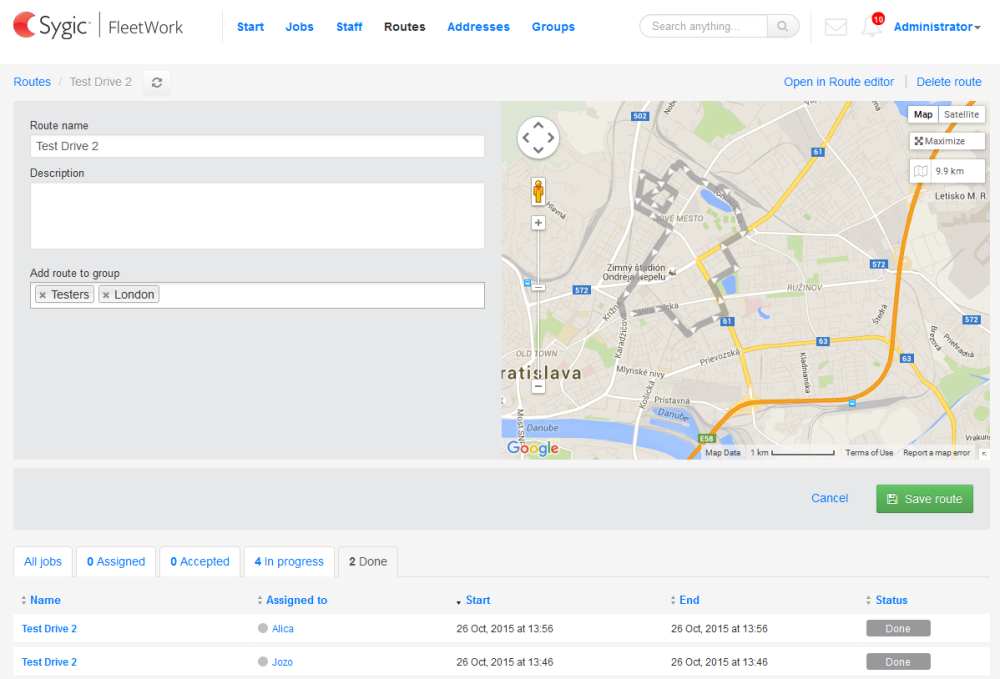 Feedback
Thanks for your feedback.