Yes. The routes can be synchronised with your device autmatically or you can copy them manually.
The routes are in OFG format, e.g. Route.ofg. Copy your routes to /SygicMunicipal/Routes folder.
To load your routes, open Sygic Municipal application and go to Menu -> Rotues.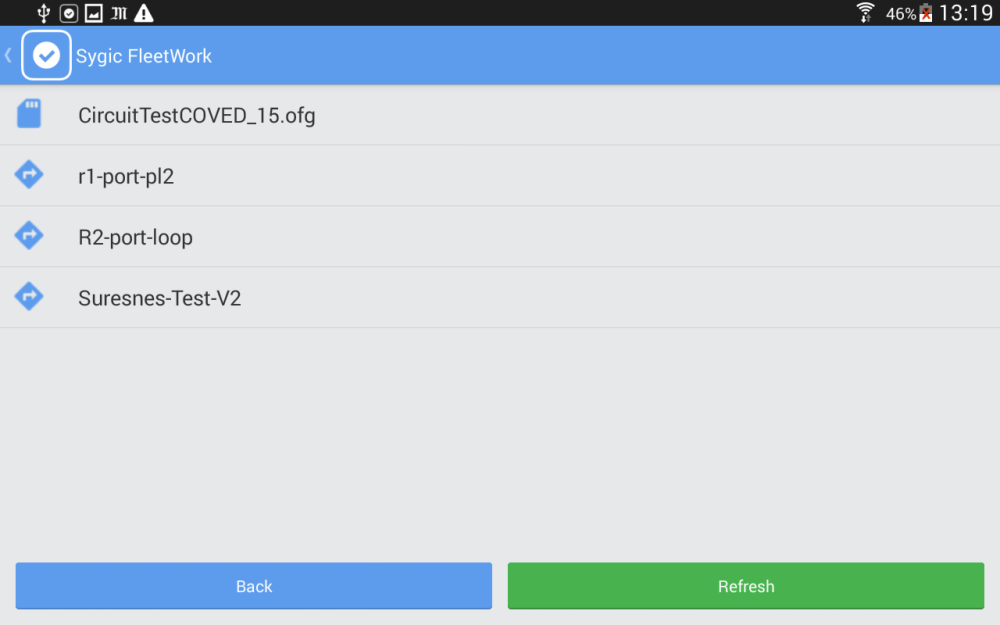 Note, that rotes can have two different icons:


for the routes sychronised from server


for the routes copied manually
Feedback
Thanks for your feedback.