Sygic FleetWork provides support for most common barcode types. Codes may be included to Job and they are synchronized instantly between mobile application and web portal.
Sygic FleetWork app supports most common barcode types, including:
UPC

-A and

UPC

-E

EAN

-8 and

EAN

-13
Code 39
Code 93
Code 128
QR Code

ITF

Codabar

RSS

-14 (all variants)
Data Matrix

PDF

417 ('alpha' quality)
Aztec ('alpha' quality)
Barcode Scenarios
There are two basic scenarios of barcode usage.
Deliver
In this scenario, a dispatcher inserts codes for any task in a job. For example, codes of packages that need to be delivered are inserted into the job with all other information like address, contact, and notes. When a driver comes to a customer, he can find the right package by using Sygic FleetWork app and a camera on his smartphone. Once all packages will be scanned, application will tell him that task is finished. Dispatcher can see all package status instantly on his screen.
Report
The dispatcher may create a job where driver must report some specific goods. For example, a merchandiser may get a task to report goods in store that will expire soon or report low stock goods in a warehouse.
Create a Delivery Job
To create a Barcode Delivery job, go to:
Jobs -> New job -> go to a task, click Add details -> Custom field options -> Barcodes -> choose Deliver radio button -> insert the codes manually or import a csv file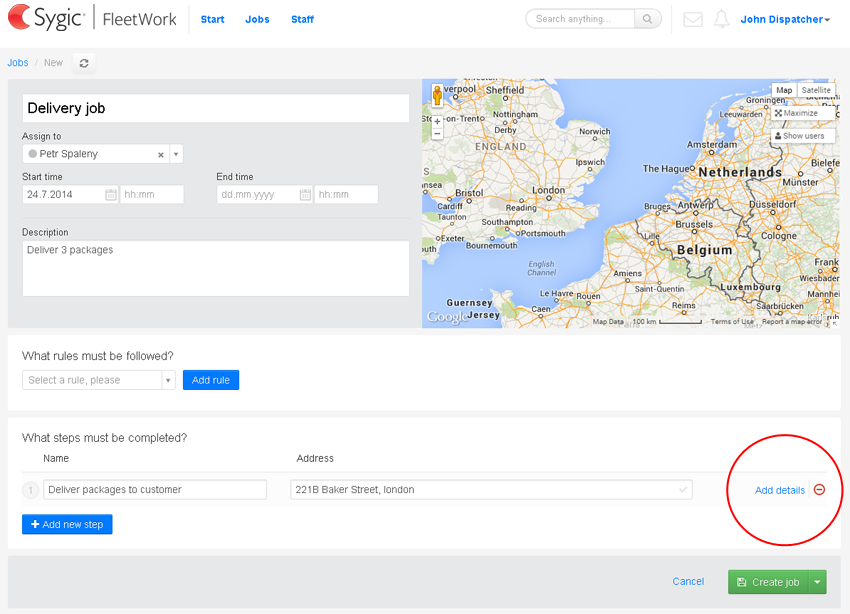 When importing barcodes via a csv file, you can add code description.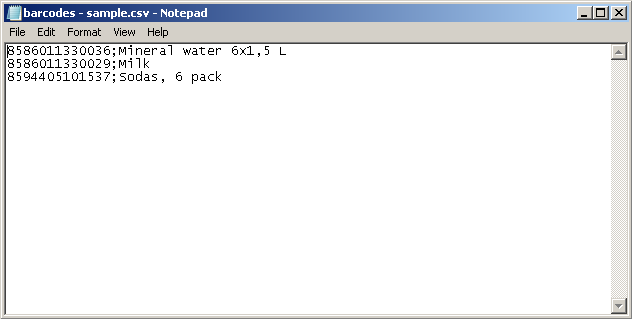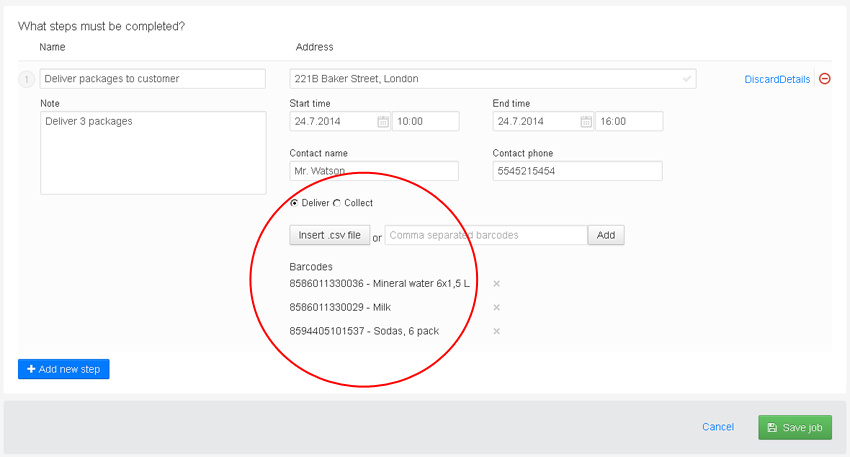 Track a Delivery Job
Dispatcher can see instantly the status of job and knows exactly, which packages have been delivered and which were not.

Create a Report Job
In this case, dispatcher needs a driver to report some goods. For example, report expiring goods in grocery store.
To create a Report job, go to:
Jobs -> New job -> go to a task, click Add details -> Custom field options -> Barcodes -> choose Report radio button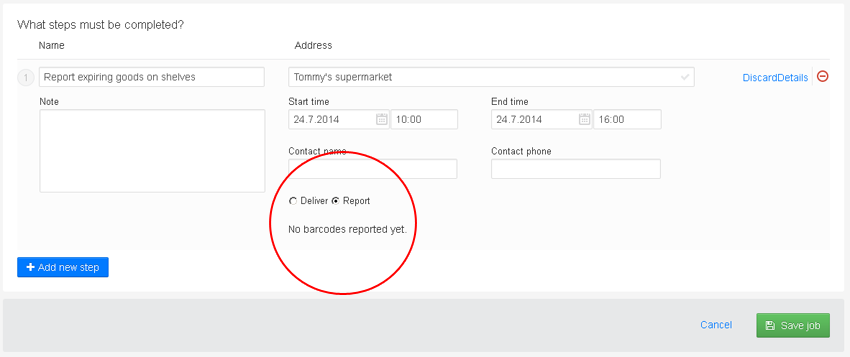 If the goods are known, the dispatcher can import their details, so that the worker can see the name of goods instead of barcodes after they scanned them.
To add barcode names, go to:
click your profile name -> Settings -> click Insert csv file in Barcode name resolving section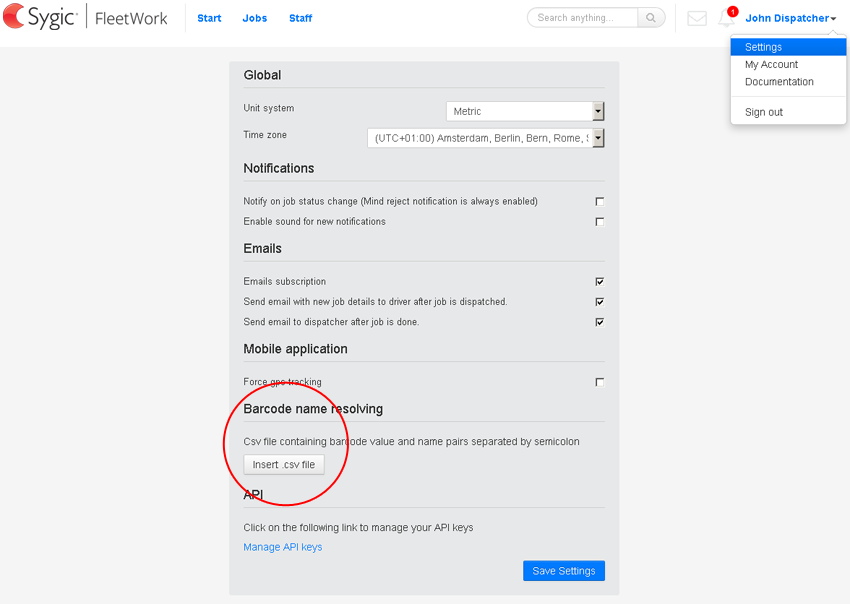 Track a Report Job
Field worker has the option to scan barcodes and attach them to this task.
The dispatcher can see the list of reported barcodes instantly. He can get this information also via email once the job is done.

Feedback
Thanks for your feedback.