To change the Fleetwork application settings, go to: Menu -> Settings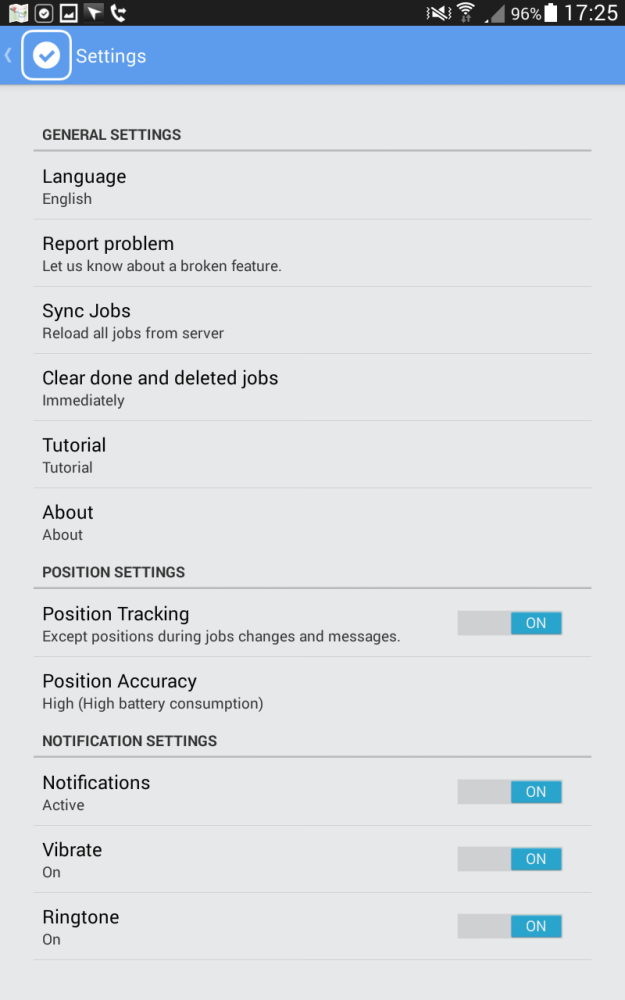 Report problem:
If you have any troubles, please let us know. Tell us what went wrong and how it happened. Even if you won't write anything, the application log will be sent to us for further analysis.
Sync Job:
This will delete all data from the application and load them again from the server.
Clear done and deleted jobs:
You may select how long will the application keep the history of done and deleted jobs on your device.
Position tracking:
You may turn off the position tracking. If this option is turned OFF, application will not send information about your location. However, the application will still send location of events, like location where the job was accepted or location where a picture was taken.
Dispatcher may disable this feature, so that drivers could not turn this feature OFF.
Position accuracy:
Frequency of capturing your position. The higher frequency, the better position data, on the other hand the battery life is shorter. High accuracy will send position data each 2-4 seconds, Low approximately once a minute.
Feedback
Thanks for your feedback.