You can purchase Premium for Sygic Car Navigation on Android directly from the application, which will redirect you to our online e-shop.
1. Start the application, go to Menu and click on Sygic store
2. Choose the type of license. Premium Connected Pack, Premium Navigation Pack or Premium Navigation.
3. Select the region which you would like to purchase and click on Buy button.
4. Enter your customer information and select the payment method.
5. Once done, tap on Confirm and pay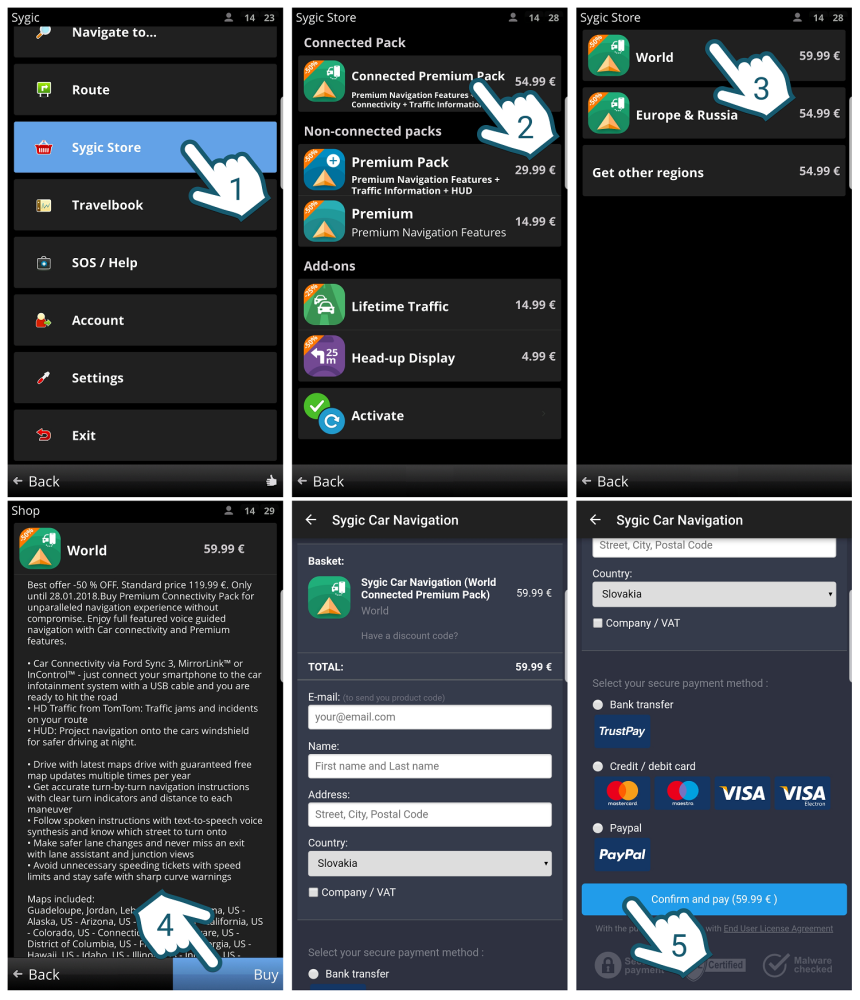 Your license will be activated automatically when you make the purchase directly on your phone and the purchased package will be available to you immediately.
You can purchase Premium license also in our eshop
Feedback
Thanks for your feedback.