Agents can run commands or scripts through the viewer. After the agent has selected Remote Control, the option for Run Commands will appear. Clicking this will open up a pop up window with the run command options.
PowerShell: Use PowerShell instead of Command Prompt when running the commands
Run as Admin: Run PowerShell or Command Prompt as administrator
Keep cmd terminal open after running: After running your command it will leave the window open so you can see the output. Default is for the command to run in the background, enabling this will leave the window open.
Run command on "Enter" key press: Toggling this will allow agents to execute commands after pressing enter rather than clicking Execute Command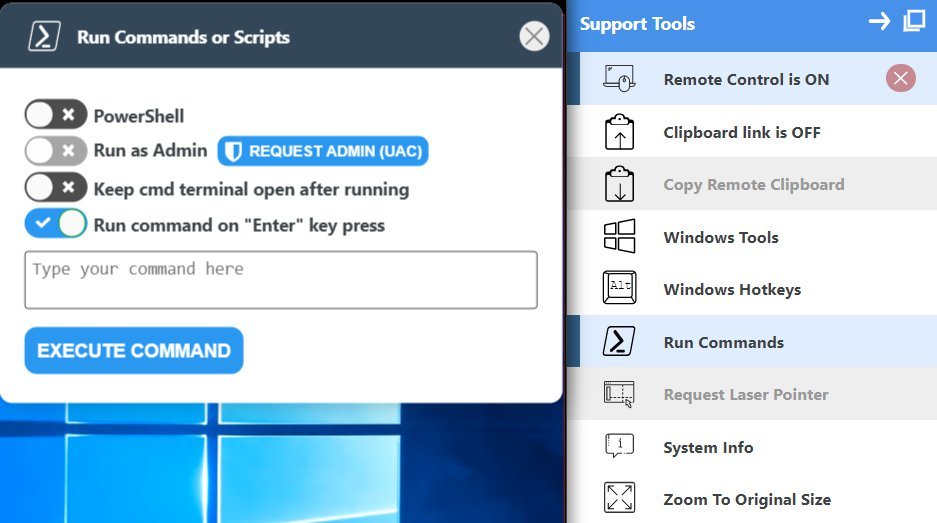 Feedback
Thanks for your feedback.