Under Setup, Go to Object Manager, then Case Page Layouts, and enter into the relevant layout settings.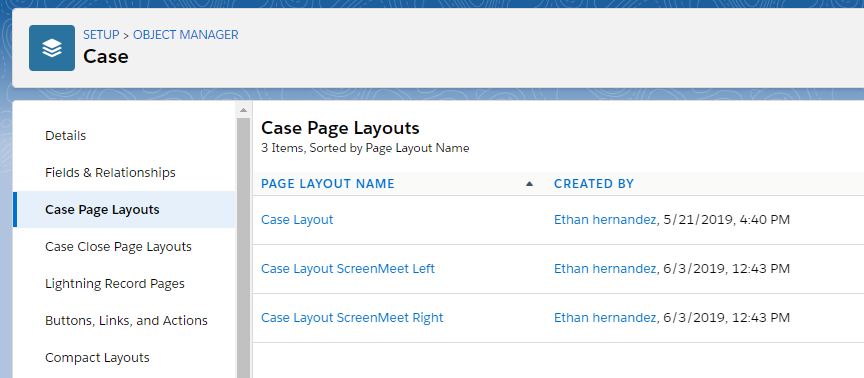 Go to Related List options and drag ScreenMeet sessions into the Related Lists area.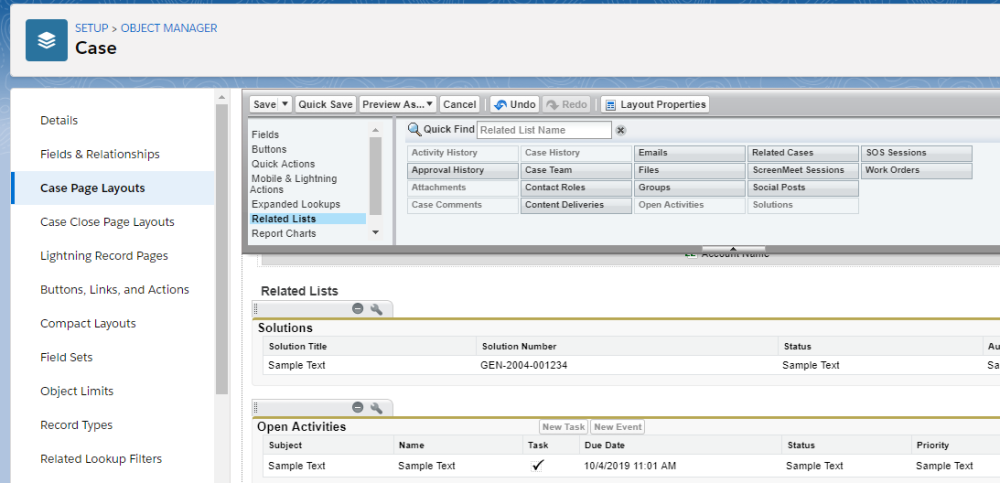 Click on the wrench icon and select the fields you want to be able to see on your case pages. We recommend the following displayed fields and order of appearance:
ScreenMeet Session (required)
Created By
Created Date
Time User Joined
Session Duration
Save your changes and head back to a case. Your session logs will now appear under the Related tab or component.

Feedback
Thanks for your feedback.