Your agent's profiles will require permission to use in order to access ScreenMeet.
To add this Apex class permission, head to the relevant Profile(s) in Salesforce Setup, then to Apex Class Access. The Profile needs these two Apex classes to use ScreenMeet: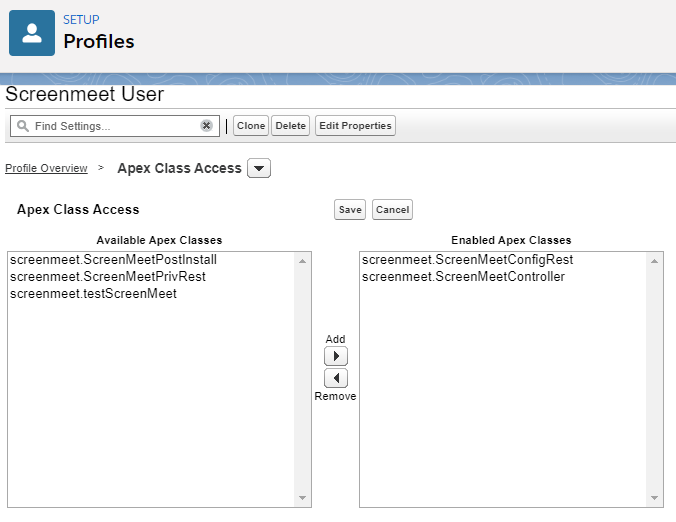 Once the user's Profile has access to these, they should be able to use their Salesforce credentials to login to ScreenMeet again.
Feedback
Thanks for your feedback.