At the end of the session, it will create an audit trail of the activity details between the end-user and agent. These details will be pushed back into the Dynamics 365 case under ScreenMeet Session details along with the remote device system information.
Under Session, select the Session Code

Log entries will contain the activity history between the agent and the end user's remote device. System Information will be the remote device's system information.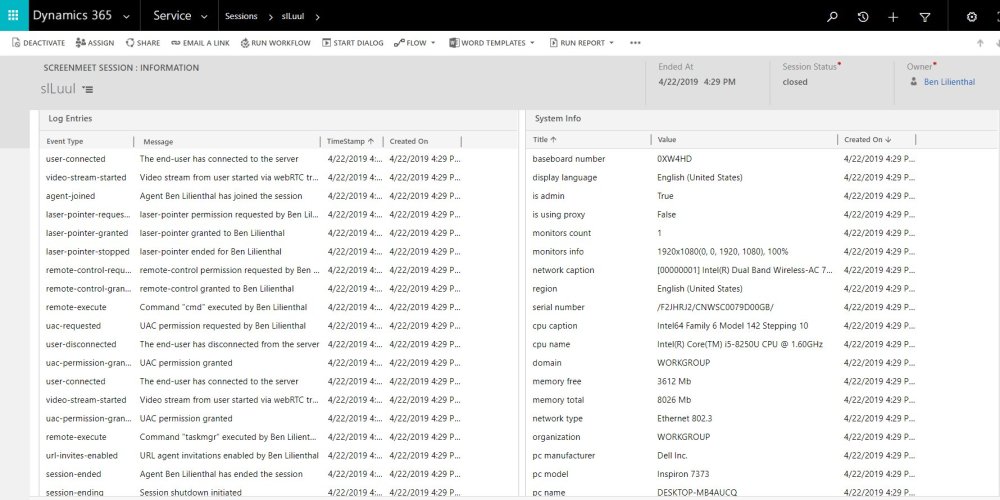 Feedback
Thanks for your feedback.