1. From your Salesforce case, go to the ScreenMeet Widget

2. 'Create New Session'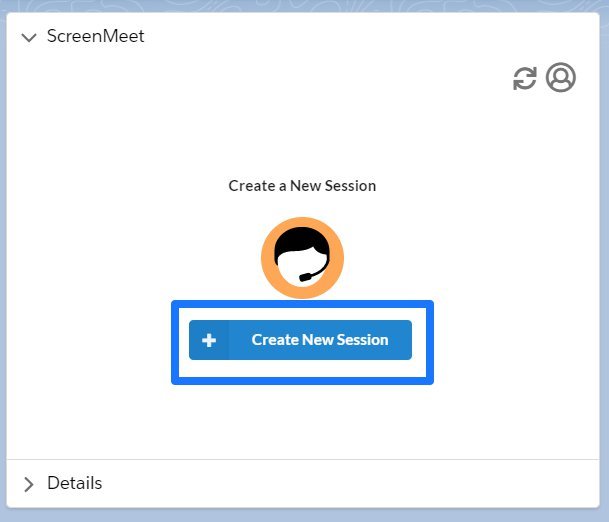 3. The session PIN will be the code to share with the end user to start a co-browse session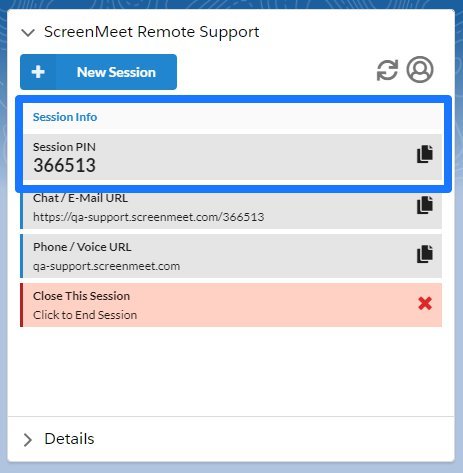 4. The ScreenMeet widget will update to 'The Session is Live – Click to Enter' once the end user has joined.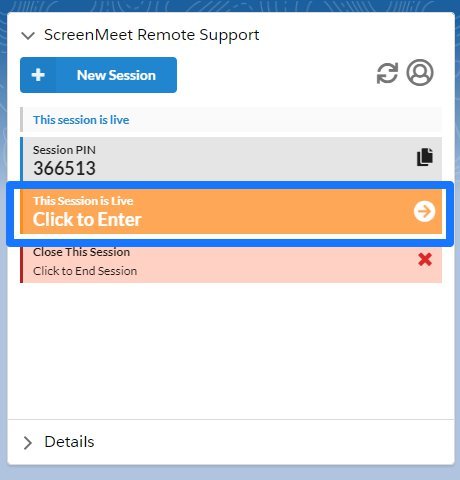 When the Agent enters the session, this will open a new tab for the Agent's view of the end user's screen along with Agent's support tools.
Feedback
Thanks for your feedback.