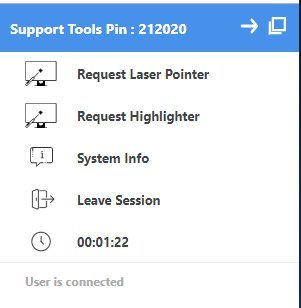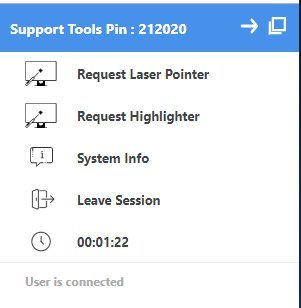 Support Tools PIN: The 6 digit PIN end user used to join the session.
Laser Pointer: Agent's mouse cursor acts as a laser pointer on remote device's screen.
Highlighter: Requests permission to draw using a hightlighter on the remote device's screen.
System Info: Detailed system information of remote device.
Leave Session: Option 1 is to leave the session and keep it open. Option 2 is to end and close the session for all agents and the end user.
Timer: Counts the session time length
Feedback
Thanks for your feedback.