In this configuration, we will add users and provide roles to those users.
Once signed in to Microsoft Azure , click on the hamburger icon and select Azure Active Directory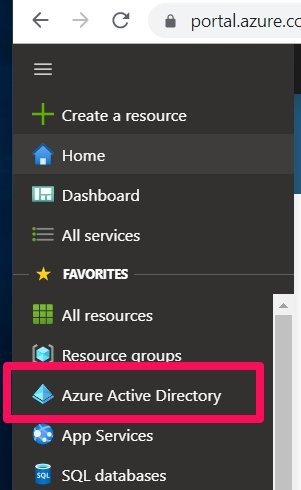 Go to Enterprise Applications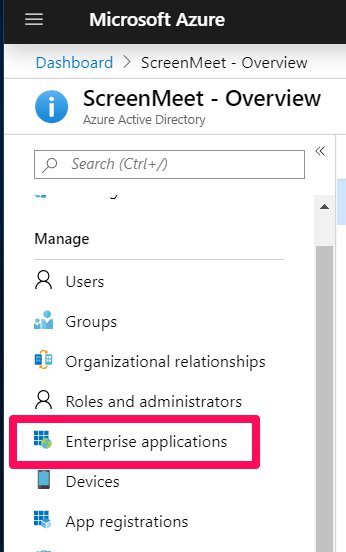 Within Enterprise Applications, search for ScreenMeet Support


—————-
Within this section, we will add users that can access ScreenMeet to create support sessions.
Under 'Manage', select 'Users and Groups'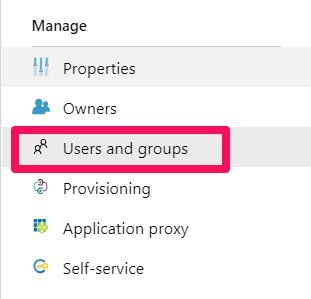 To add a role, select Add User


Select the appropriate members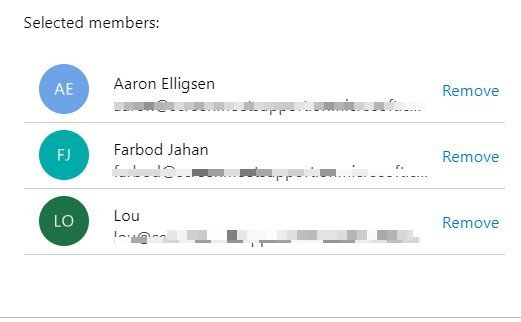 then assign them a role of being an Agent and/or Admin.
Agent – Can create support sessions
*Admin – Can modify ScreenMeet permission settings
(*Admin permission modifies ScreenMeet permission settings for entire org)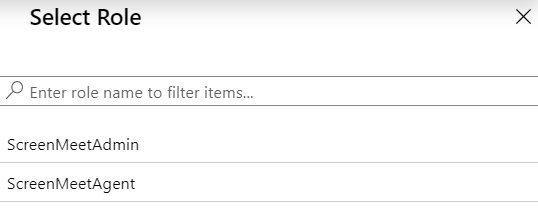 To confirm you are an Admin for ScreenMeet permission settings, go to the ScreenMeet Console.
If you are able to see 'Organization' as a tab, you have Admin permissions within the ScreenMeet Console.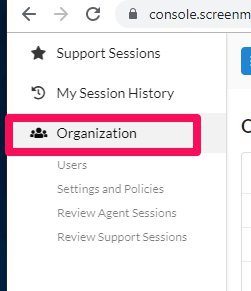 Feedback
Thanks for your feedback.