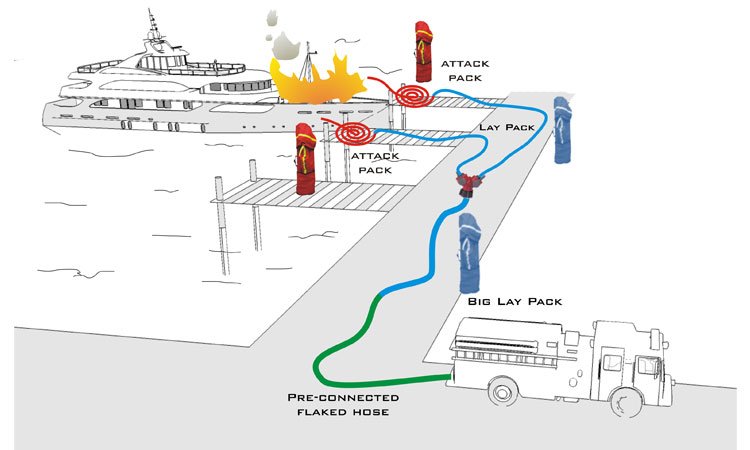 Marinas pose a unique set of obstacles. Long & thin deployment areas complicate rapid hose lay.
Long and thin deployment area.

The Attack Pack deploys in a coil and the Big Lay and Lay packs deploy 'on-the-fly' as the distance is covered by the operator – this makes the task of hose deployment on a jetty or marina very easy.
If the vessel has come free from its mooring the inability to deploy enough hose can result in the water stream pushing the boat into other boats, therefore spreading the fire.

Using the Big Lay, Lay and Attack Packs separately or with pre-connected flaked hose, the fire fighters can cover enough ground to stretch the length of an average jetty and direct the water stream so as to not adversely affect otherwise undamaged property / exposures.
Feedback
Thanks for your feedback.