It's a very simple concept, however, if you're not careful the entire load can become tangled with a knot that can only be undone by depressurisation of the hose and untangling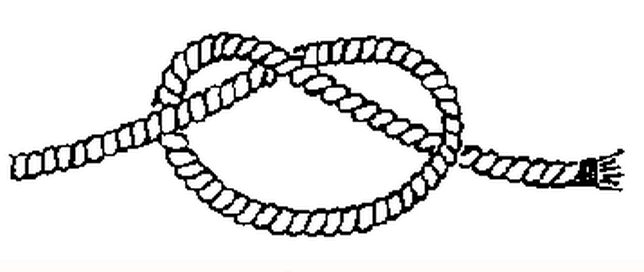 It's call the overhand knot or thumb knot. It's when one end of the Attack Pack's hose threads through one of the pre-coiled loops.
The Attack Pack is designed to mitigate the likelihood of a thumb knot forming- you will see from the top coupling/nozzle pocket that the two ends are isolated from the hose load.
Simply make sure the water-in end is connected as soon as the top pocket is opened. This makes it impossible to thread through the unopened hose load. Once the water-in end is connected and while holding the nozzle, open the body of the Attack Pack. Your hands on the nozzle mean it's extremely unlikely the nozzle end can thread through the hose load.
Feedback
Thanks for your feedback.