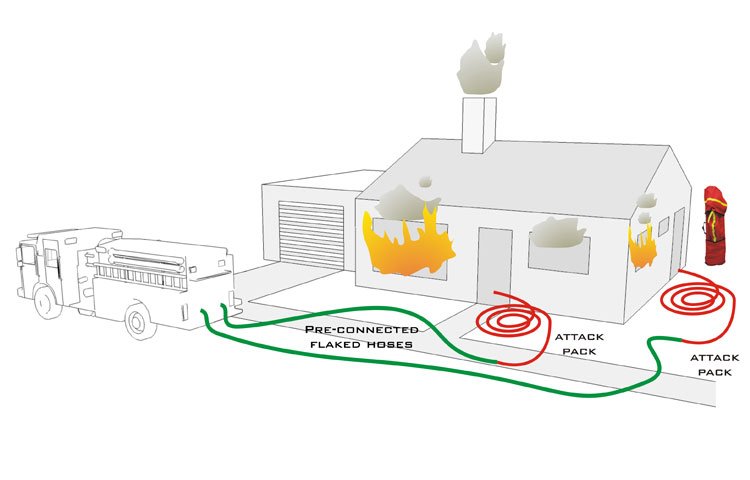 House fires present many challenges for fire fighters such as trip hazards, unknown layouts and accessibility. Lives depend on rapid and efficient fire hose deployment among many other things.
Fire fighting operations can be delayed due to complications of laying and dragging hose around corners, upstairs or under locked gates etc

The QuickLay Packs are designed to maintain the hose bundle until a deliberate attempt is made to deploy the hose inside.
Regardless of the fire origin and direction of spread, fire fighters sometimes lay hose the straightest distance to the fire, often the front door/window – this can result in pushing the fire deeper into the building.

The Big Lay and Lay Packs can be deployed as fast as the distance is covered by the fire fighter. As the hose is laid, the Big Lay and Lay Packs can be passed up/down ladders or over/under/through fences. The Attack Pack deploys from the pack, so it can deploy as soon as the water supply is connected
Feedback
Thanks for your feedback.