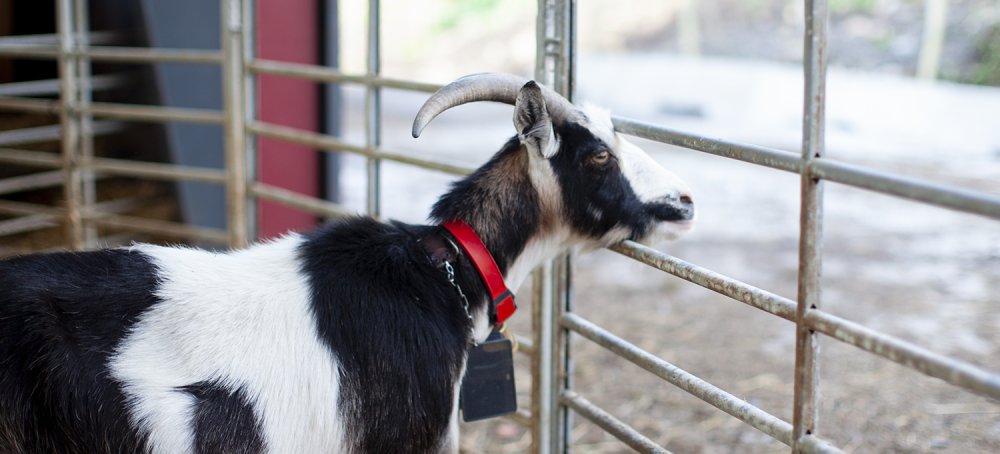 An animal uses vision to recognise a traditional electric fence. An animal that has never been in contact with a traditional electric fence does not know that it causes discomfort. It is widely known that the animals quickly learn to stay away from the fence and that they use their visual sense to recognise the fence, thus avoiding unpleasant electric pulses. In comparison, the animal will use its well-developed sense of hearing to recognise the Nofence boundaries. There is documented evidence that sheep, cattle and goats learn this warning in a short period of time. They then use their sense of hearing to recognise when they need to turn around in order to avoid the discomfort associated with the electric pulse.
A traditional fence has an absolute boundary. The Nofence warning field has a certain scope in terms of both time and distance, so that the animal have should enough time to understand the fencing function, turn around, and go back. The Nofence boundary should therefore be considered a zone instead of an absolute boundary.
Another significant difference between a traditional fence and Nofence is the escape. It is difficult for an animal to escape from a traditional electric fence. It can lead to risk of getting caught in the fence and receiving continuous shocks. Nofence gives the animal the possibility to weigh the short-term discomfort of escaping against the reason it wants to escape. We expect hunger, thirst, herd instinct, and predator attacks to be situations where the animal may choose to escape. In such circumstances, Nofence believes it is good animal welfare to give the animals the possibility to do so.
Feedback
Thanks for your feedback.