Whether you are new to database applications or you have database experience and you are new to Ninox, the best way to get started with Ninox is the Ninox Learning series of education videos.
The entire video series is broken down into five classes, each class consisting of mutlple, interactive and self-directed training sessions.
The Ninox Learning Series consists of the following classes and lessons: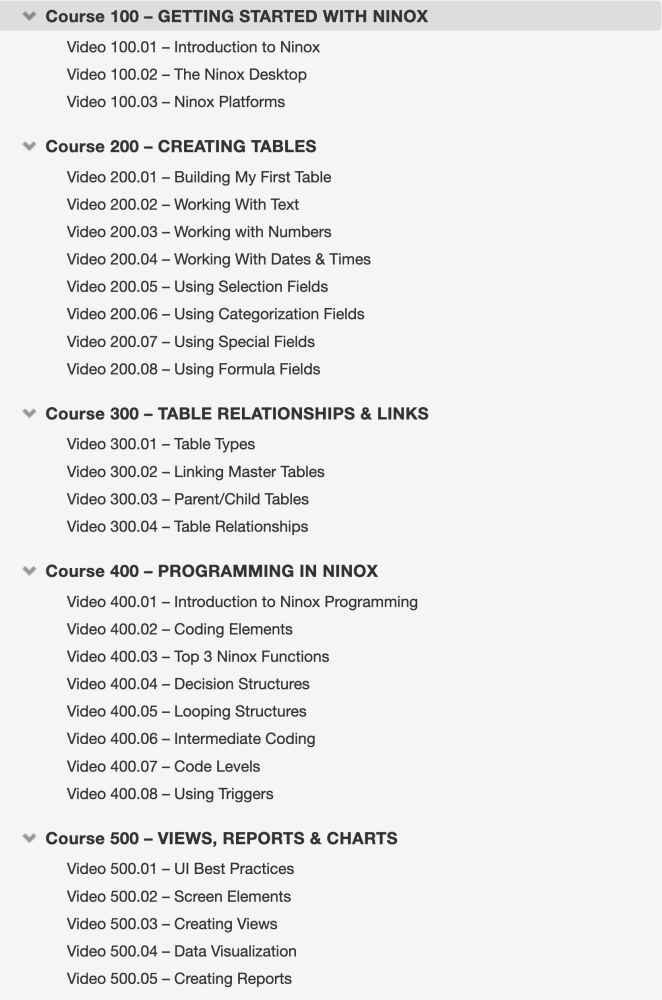 Last modified:
2019/03/10
Feedback
Thanks for your feedback.