The Card listing represents each record in the selection included in the view as an individual card. Records are displayed in according to the first field (according to the data model) included in the card. Note that the display order of the cards is controlled by the data model and not the sequence of presentation of fields on the card. In the example displayed in the image below, the second field on the card is the 'Invoice Date' date field. However, since this field is the at the top of the list, according to the data model for this table, of the five fields presented on each card, it is the field that determines order of presentation.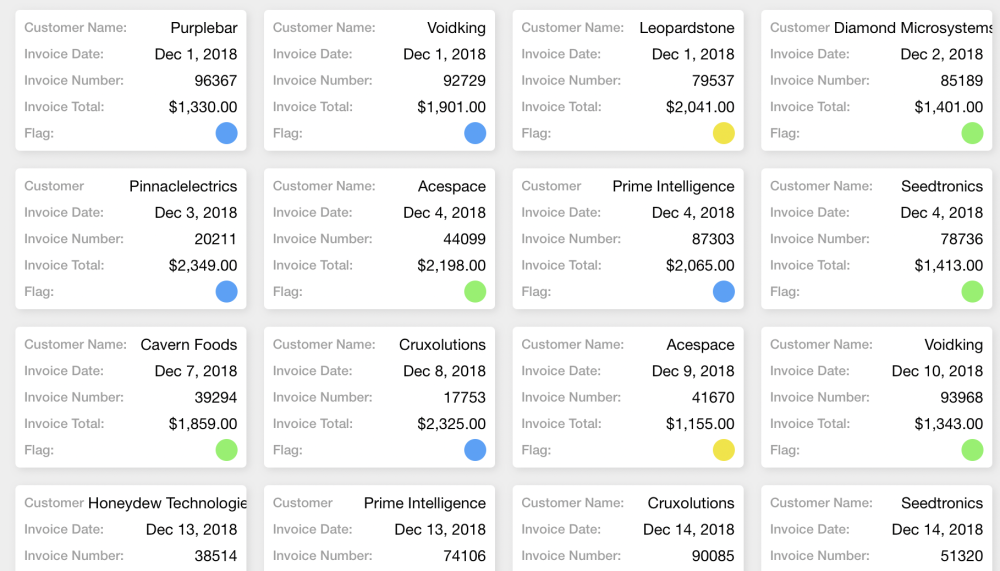 Card Views are particularly effective when graphic and alphanumeric content is displayed for each record. In the example above, we see that the Invoice Flag is represented by a graphic (color). In the example below, we see that each piece of inventory is represented both by name and by image.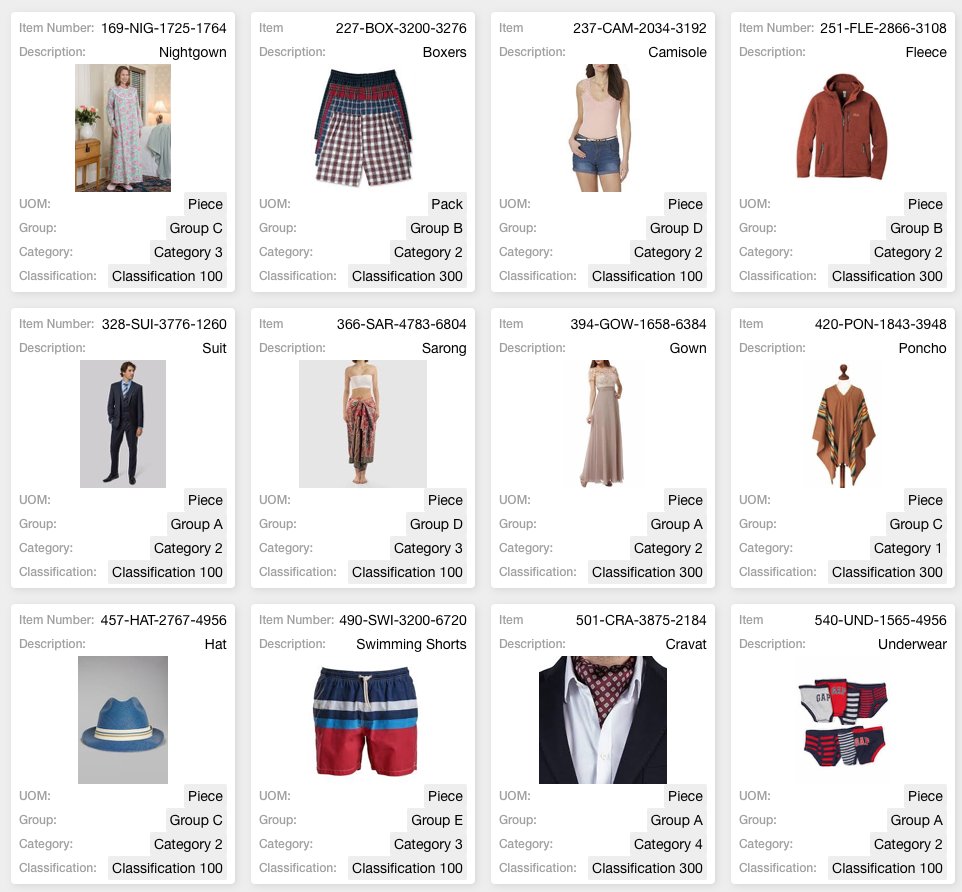 And while graphics can be included in Record Listing (Table) views, they appear larger and more prominently in card views making them easier for users to refer to when searching for a particular record within the view.
Last modified:
2019/03/26
Feedback
Thanks for your feedback.