The Ninox Programming Language, or Formula Editor, is a robust and full-featured platform that can be used to create very simple or extremely robust blocks of code. Using the variety of looping and decision-making structures available in the Ninox language, users can automate nearly all tasks associated with information management, data enhancement, and information delivery.
Ninox provides users with two language editors, one that utilizes a very visual, drag-and-drop interface and the second which is a true code editor. Examples of each of these editors are presented in the images below. The toggle switch that allows users to "flip" between views is also highlighted.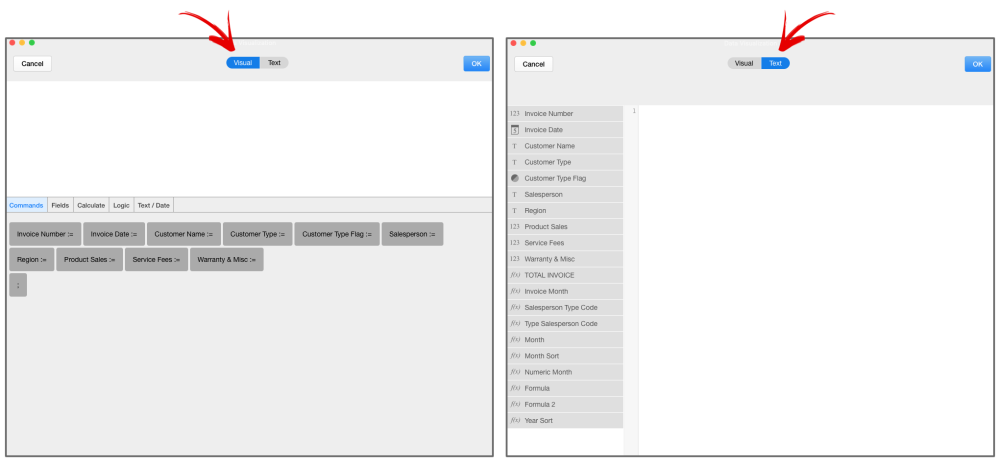 For additional information regarding each of the Ninox code editors, please refer to the Visual Code Editor and Text Code Editor sections of this users manual.
Last modified:
2019/03/29
Feedback
Thanks for your feedback.