There are two ways to create a new view in Ninox. First, you may use an existing view as the template for the new view by clicking on the name of the existing view as it appears in the tab bar across the top of the screen above the views themselves. Clicking on the name of an existing view will bring up the an options window where the user can select "New View…" as demonstrated in the image below.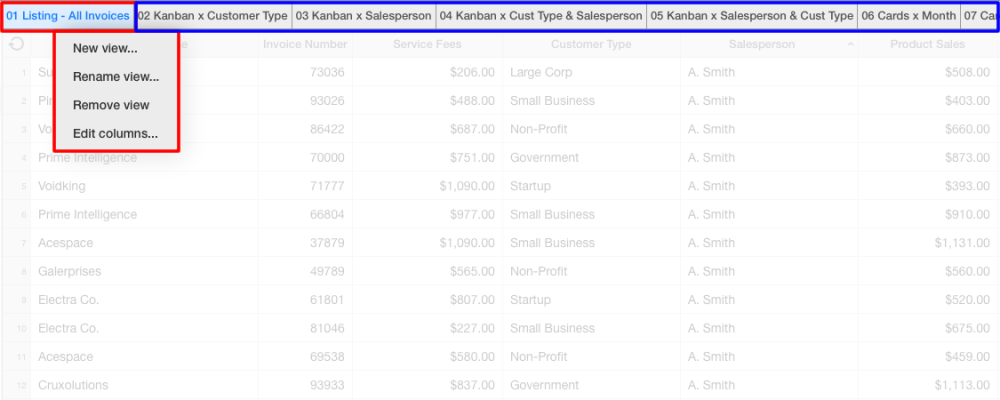 The two red boxes highlight the current view and the popup option window that appears when you click the name of the current view. the blue box highlights the tab bar across the top of the screen.
When a user selects "New View", the New View option window (see below) will appear where the user can indicate what type of view they wish to create. Note that the contents of the new view will be identical to the contents of the current view that is being duplicated. These contents can be changed using the Edit Columns function.
The second way to create a new and blank view is to click the plus sign indicator (+) that appears to the immediate right of the right-most view tab in the tab bar. This is highlighted in the image below.

Last modified:
2019/03/29
Feedback
Thanks for your feedback.