As records are entered into tables in a Ninox database application, users have the option to attach comments to a record, or records, in the table. This option is exercised by clicking on the comment icon that appears in the tab bar in the form view of each table. This icon and its position in the tab bar is highlighted in the image below.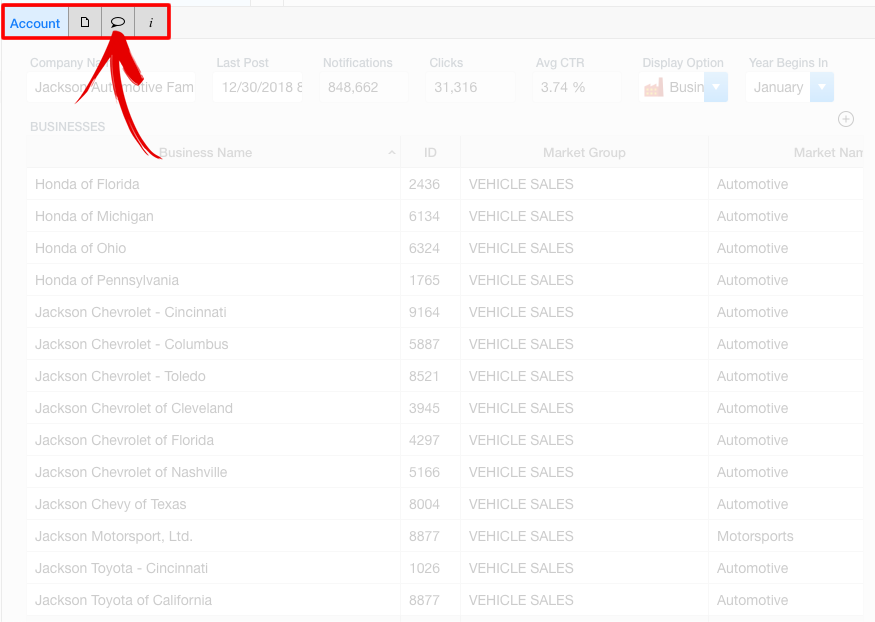 When a user clicks on the icon highlighted above, the comment management tab appears. An example of this tab is presented in the image below.

Comments may be added into the multi-line text field that appears in the comments tab. Users have the option to expand or contract the height and/or width of the field using the sizing tool that is highlighted in the bottom, right-hand corner of the field as it appears in the image above.
Note that adding record comments increases the size of the footprint of the database application within the device where it is being hosted.
If you want to ensure that comments are not appended to table records, the comment tab will be hidden and the feature disabled for that table. An example of the table management window, and the Comment option enabled is presented in the image below.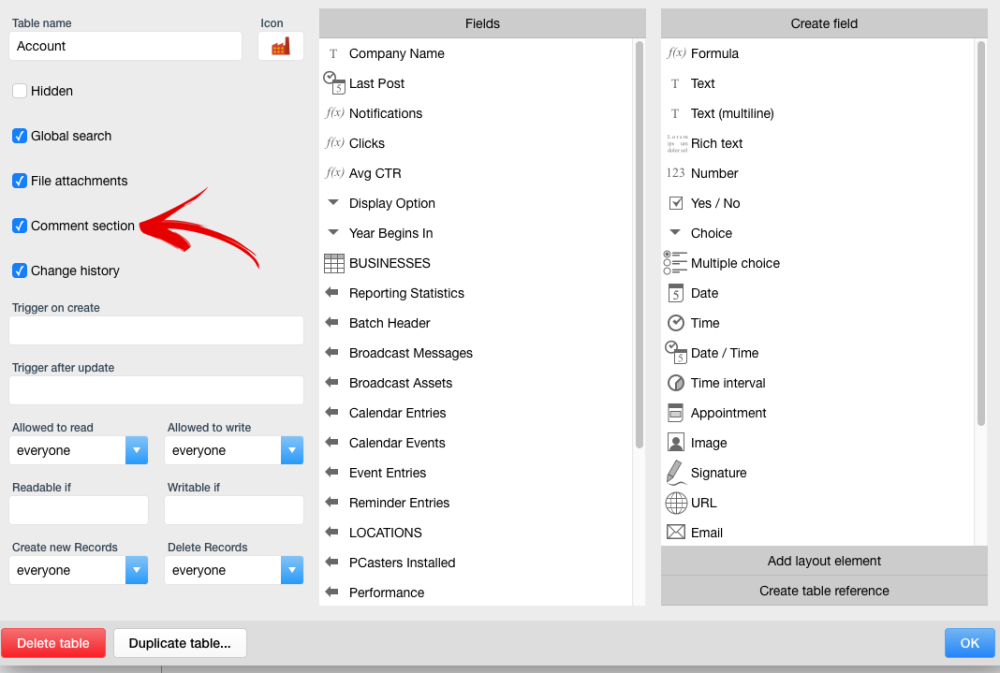 Last modified:
2019/03/27
Feedback
Thanks for your feedback.