Table Views are tools used to view the contents of the current table and any tables related to that table. New views are created in either one of two ways: Duplicating an existing view by clicking on its name and select "New View" from the popup window or clicking on the Plus Sign (+) that appears to the right of the name of the last view in the list of views that is displayed at the top of the screen (with the name of the current view highlighted in dark blue font on a light blue background). Irrespective of which option you choose, you will select the format of the New View option window that will appear and that is displayed in the image below.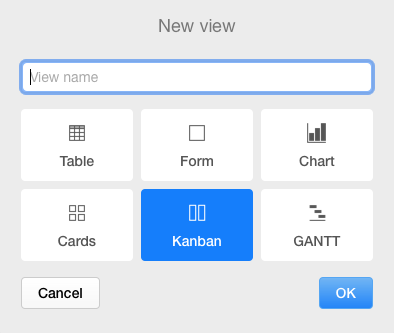 There are five (5) different kinds of tables views: Record Listing (or Table), Card, Kanban, Chart and Gantt. Samples of each of these view options displayed below, respectively and described in greater detail in the sub sections bearing their name.
LIST VIEW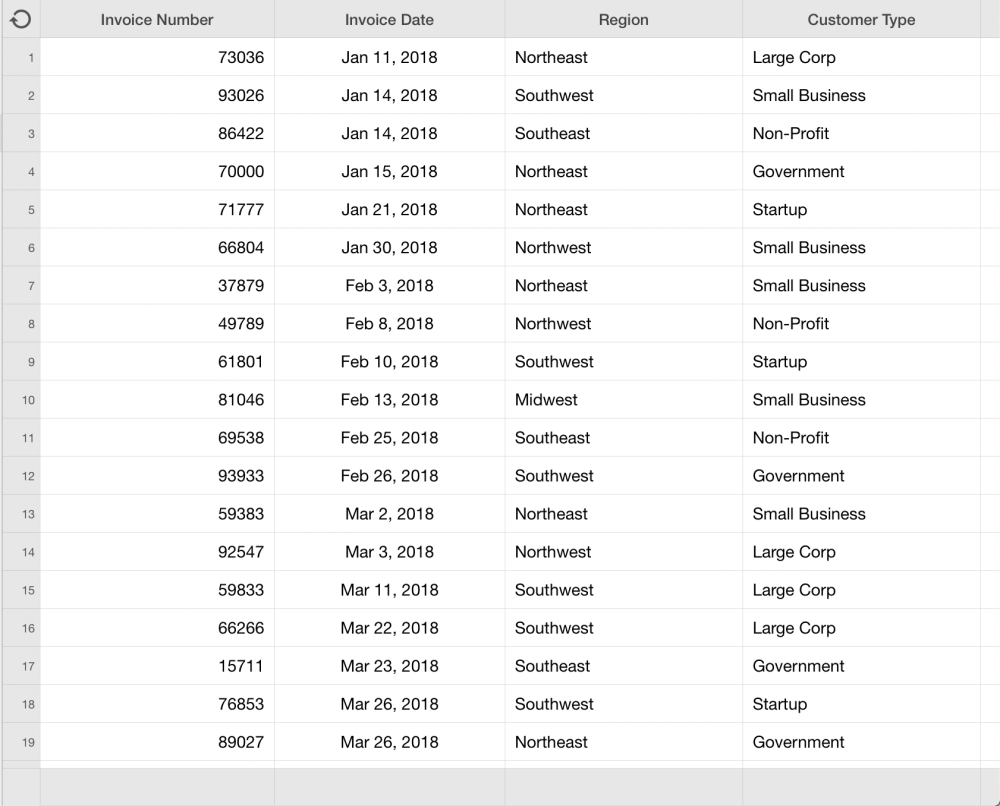 KANBAN (Swim Lane) VIEW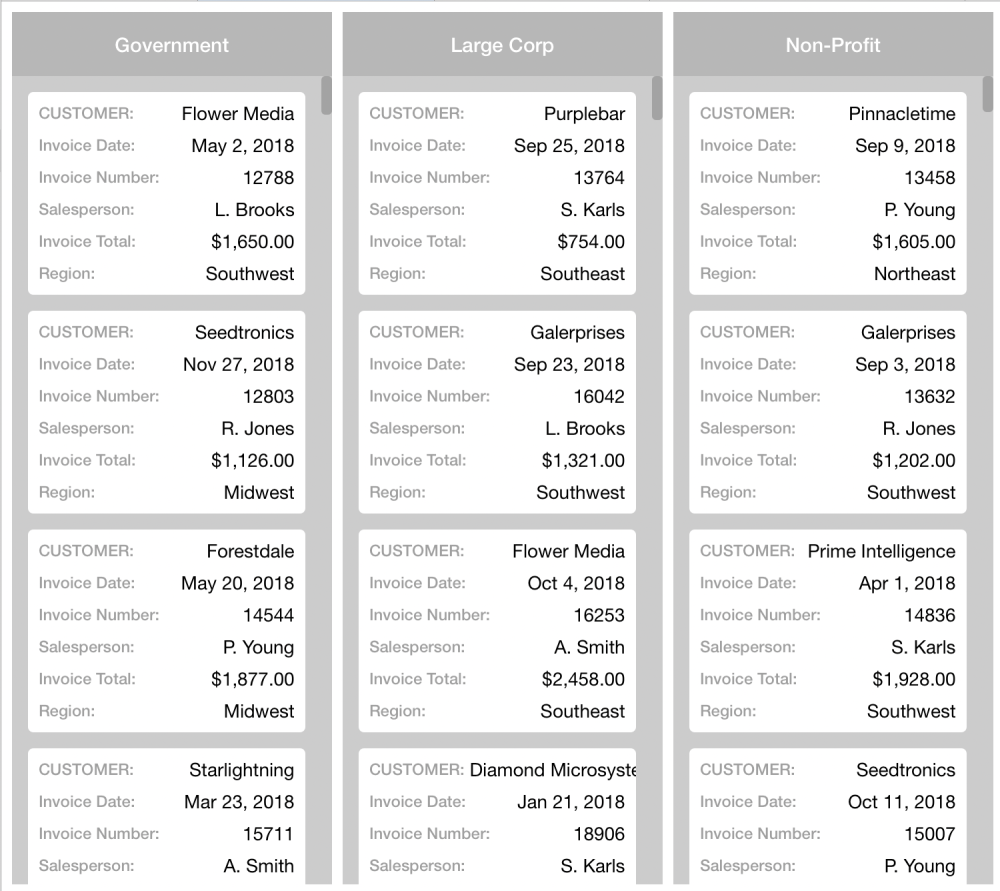 CARD VIEW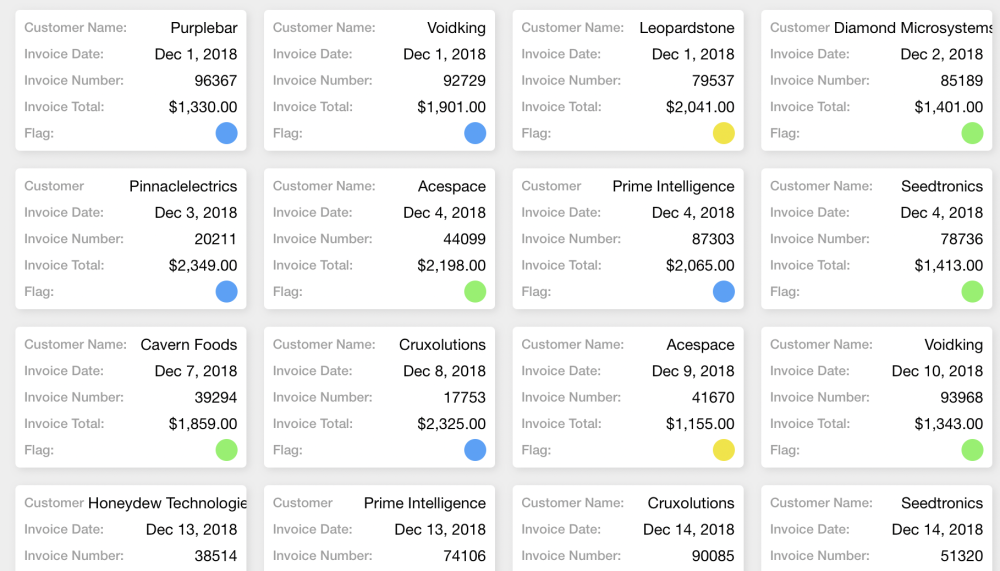 GANTT CHART VIEW


Last modified:
2019/03/27
Comentários
Obrigado pelo seu feedback.