As "Systems" are defined as "a set of things working together as parts of a mechanism or an interconnecting network" so too are database tables systems. Each table is composed of multiple elements – fields, formulas, user interface components – functioning together in order to deliver value in the form of information and business intelligence.
When constructing Ninox tables, users have the option of using as many as twenty different kinds of native fields, over a dozen different layout elements and a nearly unlimited number of formulas and table references. Each of the different field types and layout elements are named in the image below.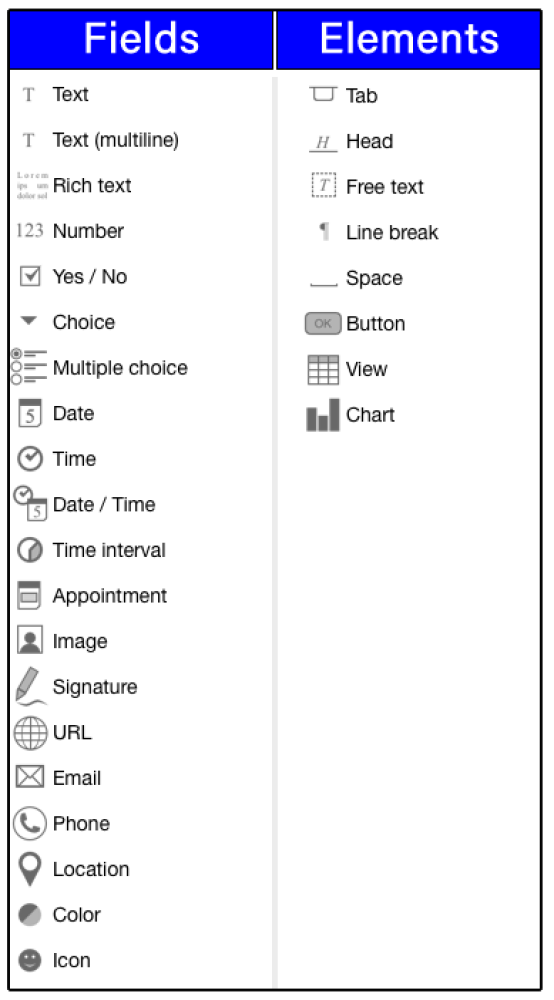 Last modified:
2019/03/10
Comentários
Obrigado pelo seu feedback.