A Tab is a layout element that adds a second screen to a form view. Tabs are displayed across the top of the form view and to the immediate right of the table name tag. Tabs are created by either dragging a Tab element from the Add Layout Element section of the Table Management screen or they can be added using the Elements popup menu that appears to the left of a form when Ninox is in administrative mode. A data model of a table that includes three forms and the form view demonstrating those tabs is presented in the image below.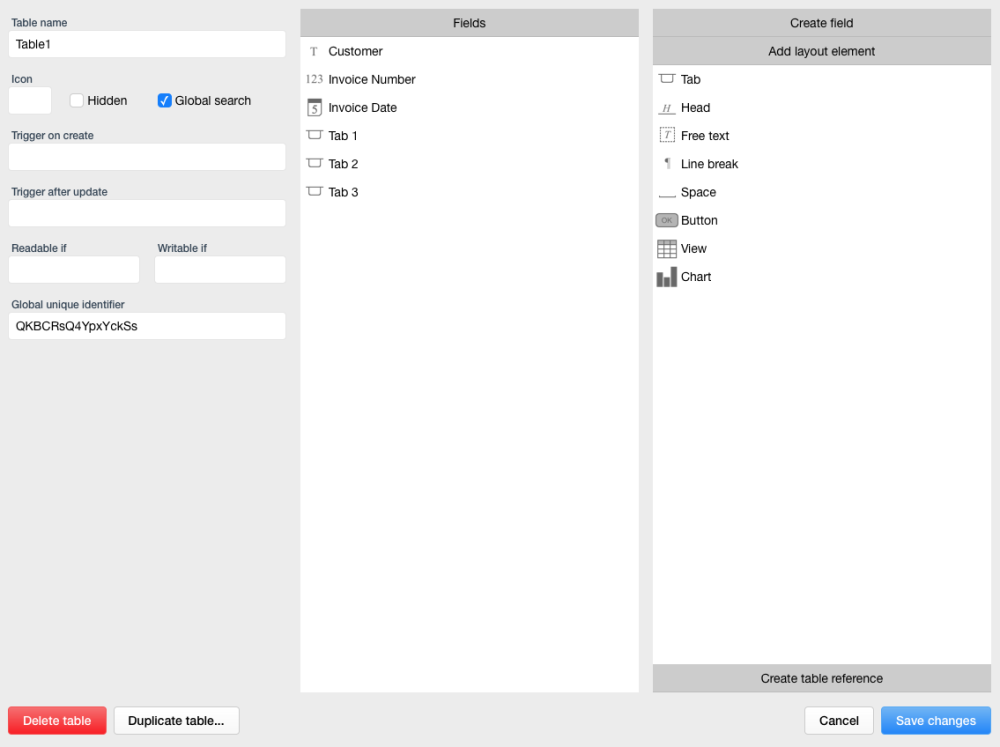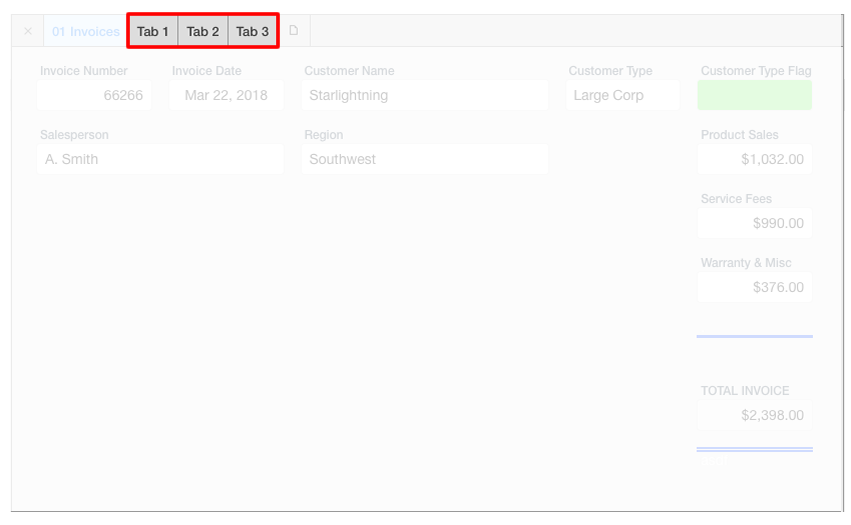 When adding a Tab element to a form, you have the option to define a background color for that tab. That color is set using the color picker that appears when the element properties window is visible. A Tab element properties window appear below with a blue background color selected for the tab element.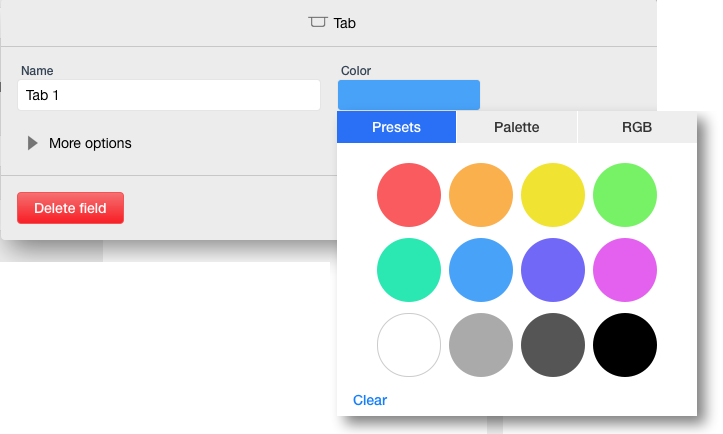 The result of selecting a color property for a tab is displayed in the image below.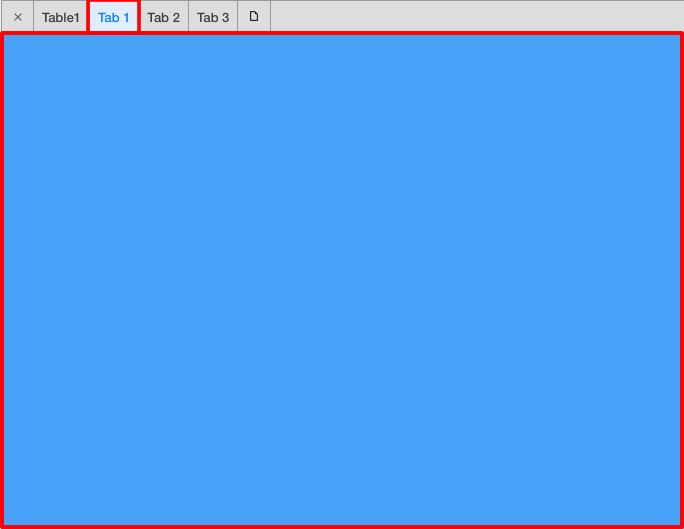 Last modified:
2019/03/12
Comentários
Obrigado pelo seu feedback.