You can create a new table in a Ninox database by clicking on either of the two New Table tools on the Ninox desktop. Each of these tools is highlighted by a red circle in the image below.
Please note that you must have appropriate security rights and privileges and be in Administrative Mode for the New Table tools to appear as depicted above.
Where a "database" is the technological equivalent of a filing cabinet with virtually unlimited capacity, a "table" is a drawer in that cabinet. Also afforded virtually unlimited capacity, a well-designed table used to store a specific group or category of records (Customers, Invoices, Job Sites, Employees, etc.) and all of the characteristics of the topic of those records (Customer Name, Invoice Date, Job Site Address, Employee Hire Date, etc.)
All table management in Ninox is done using the data modeling tools built into the Ninox system. These tools are accessed by either clicking on the gear icon that appears near the top, middle position on the Ninox desktop and selecting "Edit Fields" (see below)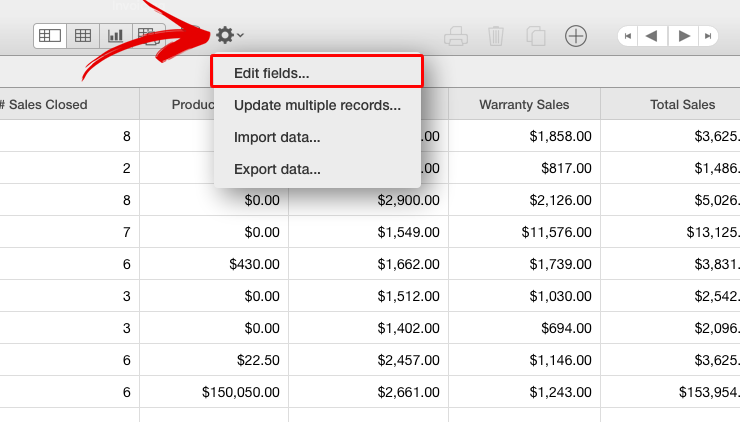 Or, while viewing a record in form view mode, and with Administrative mode turned on (see red arrow in right-hand corner of image below), you can select "Edit Fields" from the tool pallet that appears on the left-hand side of the form view. (see below)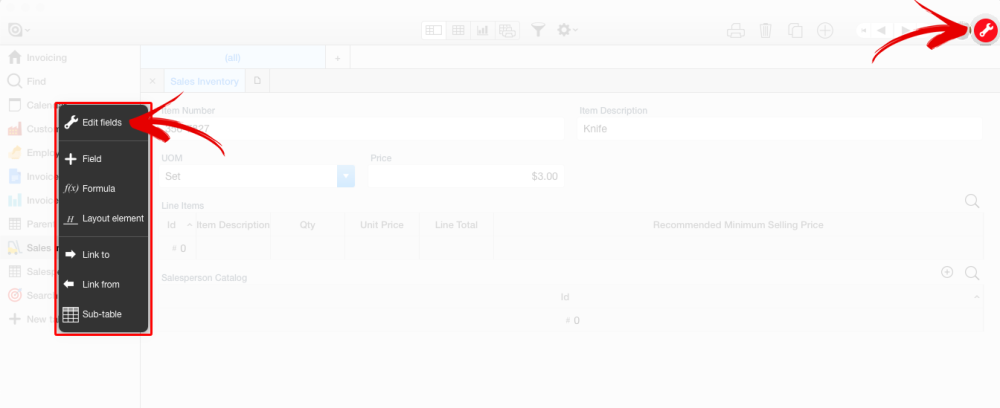 Last modified:
2019/03/10
Comentários
Obrigado pelo seu feedback.