Layout Elements are screen components used in the Ninox Form editor to add visual clarity and, in the case of Views and Charts, additional content to single-record form views. The five user interface elements available in the Ninox Layout Element palette are Line Break, Space, Header, Free Text, Tab and Button. In addition, there are two embedded content elements – View and Form – that are available to enhance a record's form view.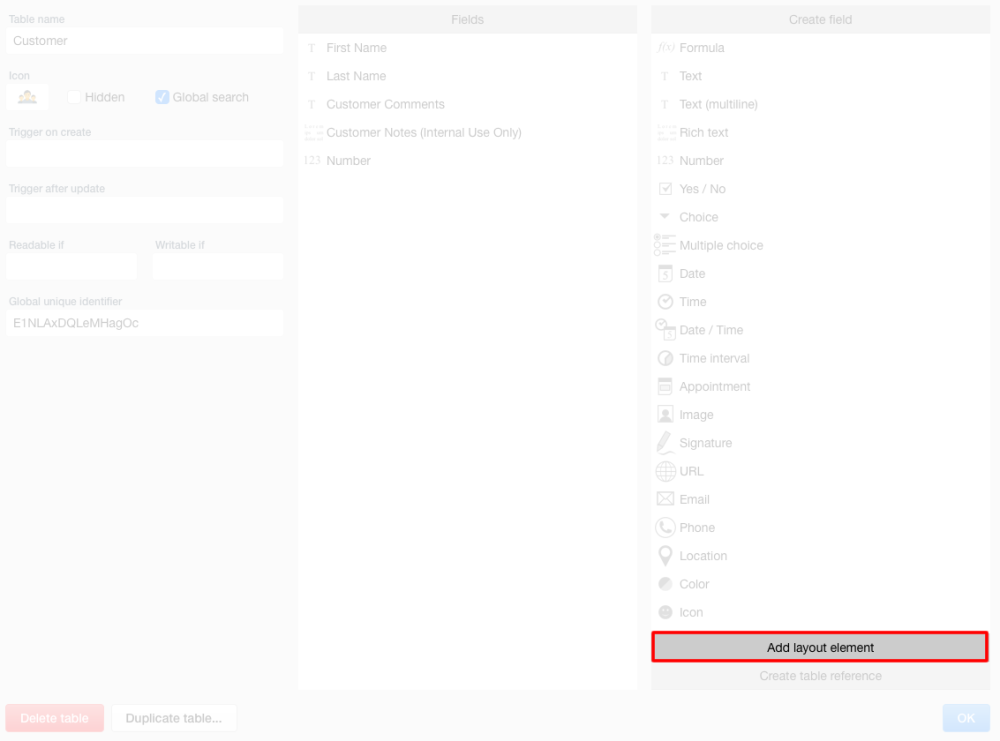 When a user clicks on the slider, the Add Layout Element section will expand to reveal all eight element options. The expanded element selection window is displayed below.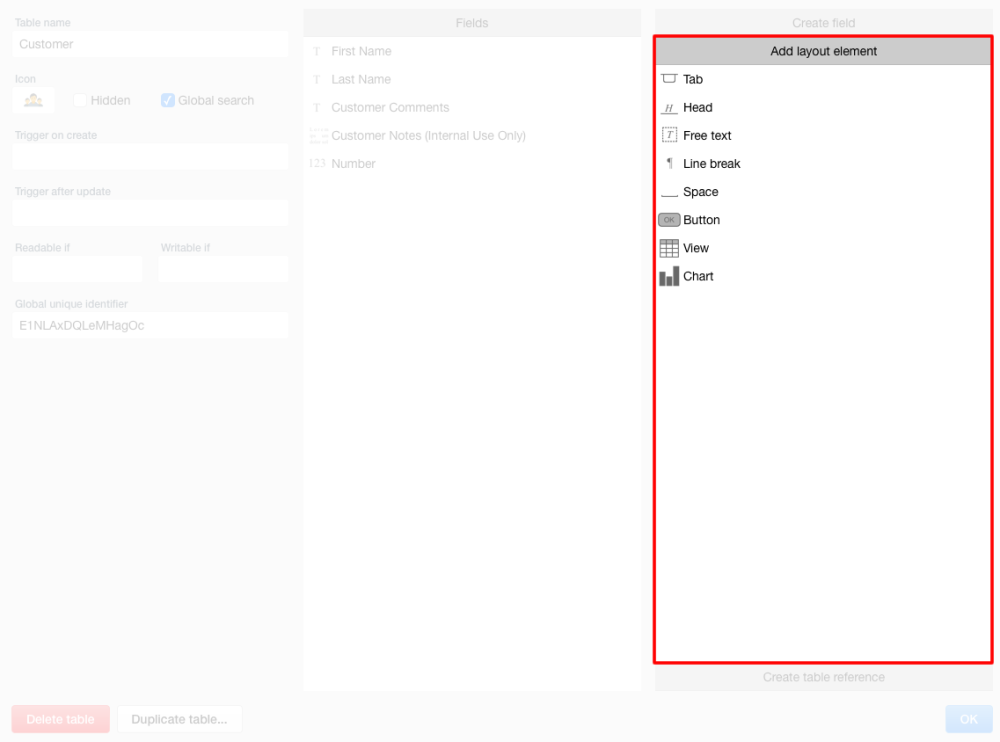 Layout elements can be added to the data model of a table (and its record form view), in either of two ways as described below.
OPTION 1
Layout Elements are dragged from the Add Layout Element section on the right side of the Ninox Table Management window (see above). When this window opens the default display on the right-hand side is Create Field. The Add Layout Element display window can be accessed by clicking on the accordion slider that appears just below the Icon field option in the default view. This accordion slider is highlighted in the image below.
OPTION 2
Layout Elements are selected from the Layout Element Selection popup that appears when an administrator clicks on "Layout Elements" in the tool pallet that appears to the left of the form screen when Ninox is in administrative mode.
The tool palette and Layout Elements popup window are displayed in the image below.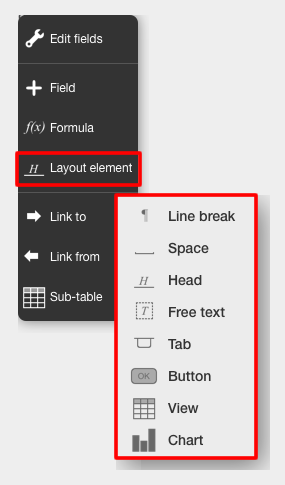 Last modified:
2019/03/14
Comentários
Obrigado pelo seu feedback.