Any view may be deleted by clicking on its name as it appears across the top of the view screen and selecting Remove View. This action is illustrated in the image below.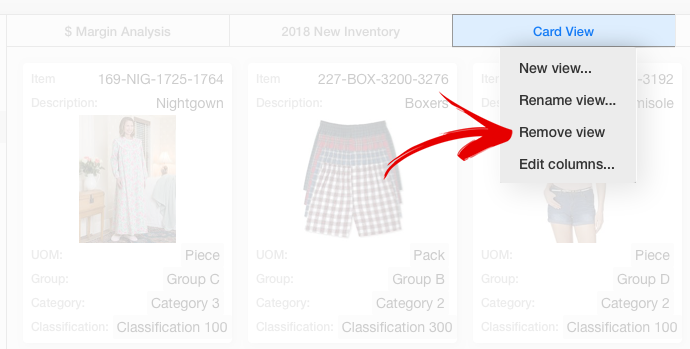 Please note that the removal (deletion) of a view can not be undone so it is important that you back up your database prior to deleting a view. There is no confirmation to the request do delete a view; once you select Remove View from the popup window, the view will be eliminated.
Last modified:
2019/03/27
Comentários
Obrigado pelo seu feedback.