A new view can be created in either one of two ways in Ninox. First – a user click on the name of an existing view as it is displayed in the tab bar that extends for the width of the screen above the view and select "New View" from the popup menu or the user may click on the plus sign (+) that appears to the right of the last view in the listing. Both of these options are demonstrated in the image below.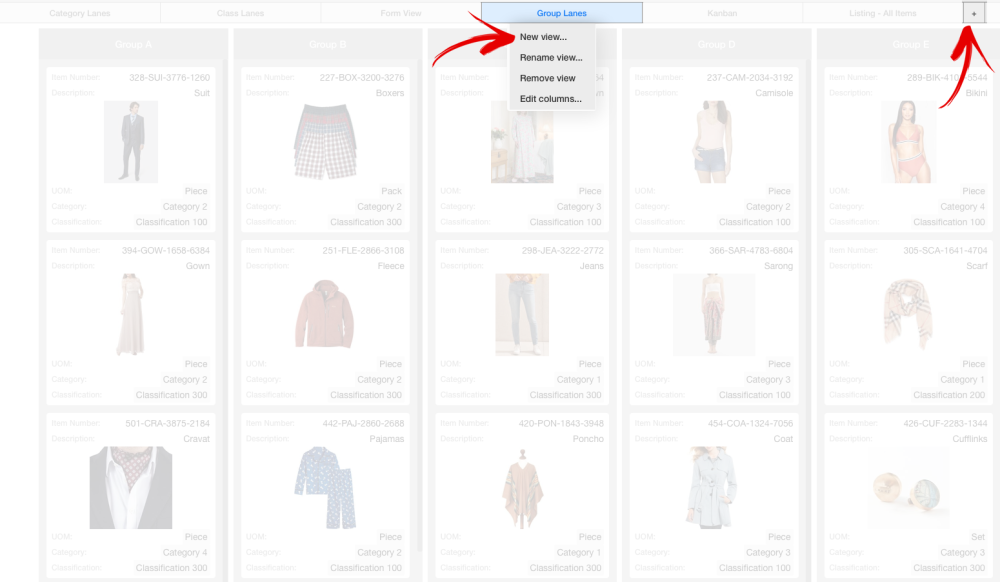 When either of these methods is used, Ninox will present the New View option window where users can indicate what type of the view they would like to create. This window is demonstrated in the image below.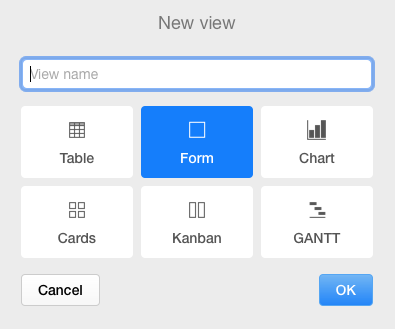 Once the user names the view, s/he may click on the [OK] button that appears in the bottom, right-hand corner of the window to have the view created.
Last modified:
2019/03/27
Comentários
Obrigado pelo seu feedback.