The form view is unique among the six view options available in Ninox in that the other five present some (or all) of the fields for all records in the selection for the view, while the Form presents all the fields for the sole record selected in the view. This difference is illustrated in the image below.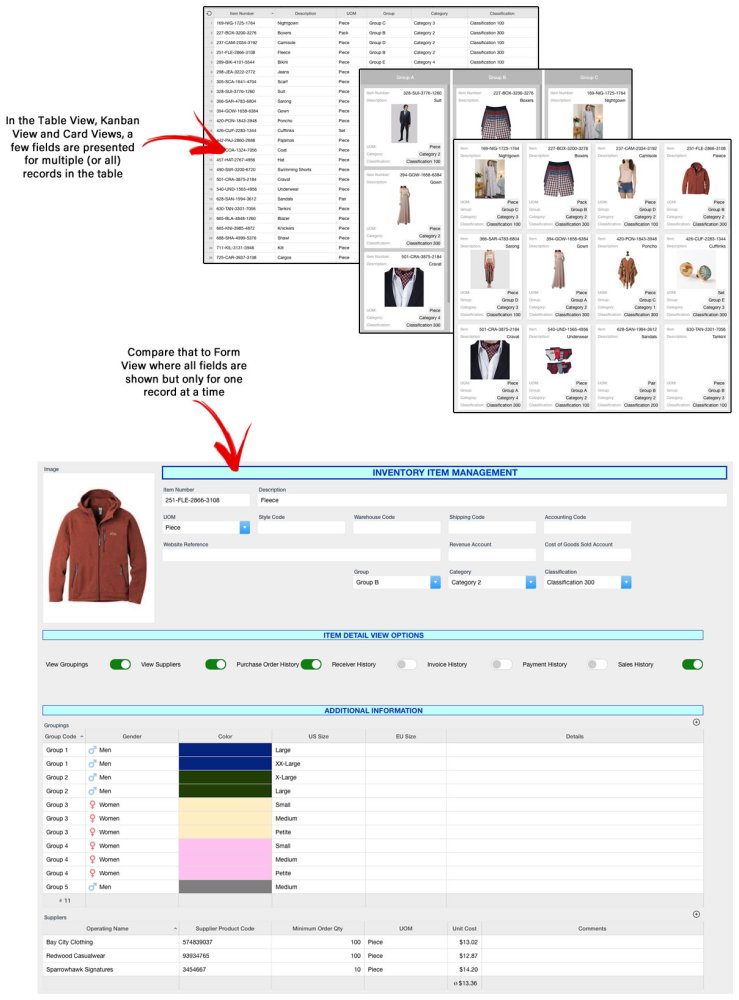 Any record in a table can be displayed in form view by clicking on that record in any of the multi-record views (Table, Card, and Kanban)
Records can also be displayed automatically in form view by creating a new view that is a form itself. This is accomplished by selecting Form as the type of view from the New View window displayed in the image below.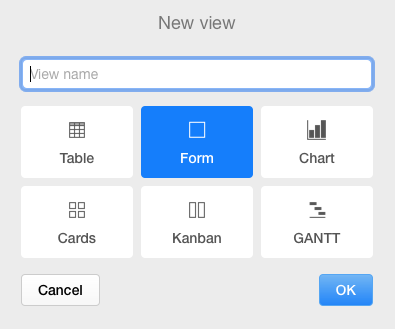 Note that when a Form View is the only view for a table, by default, anytime a user opens that table by clicking on its name in the Sidebar or toolbar, they will immediately be presented with the first record in the table displayed in Form View.
When viewing table contents in form view, users may scroll forward and backward through the record by using the navigation buttons that appear in the record options pod that appears in the top, right-hand corner of record view (and demonstrated in the image below). To the left of the navigation buttons are the icons that, when clicked, allow users to print, throw away and duplicate the current record or create a new blank record in the current table.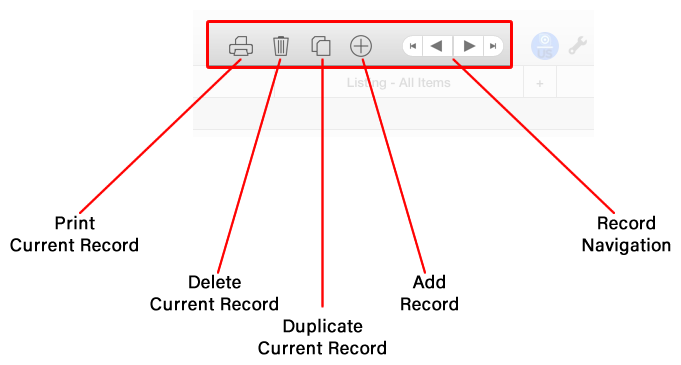 Last modified:
2019/03/27
Feedback
Thanks for your feedback.