The Change History (sometime referred to a version control or audit history) of every record in each table of a Ninox database application can be tracked automatically by Ninox. When this tracking is turned on, the date and time of all interactions any user has with the record, along with that users ID, will be presented in the History tab that appears in the tab bar in the form view of each table. This icon and its position in the tab bar is highlighted in the image below.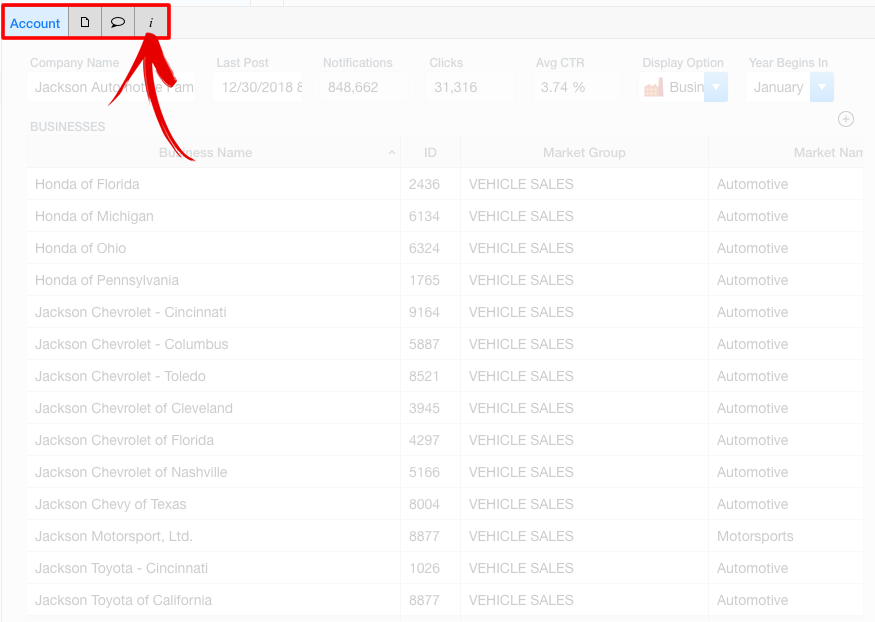 An example of a record's Change History is displayed in the image below.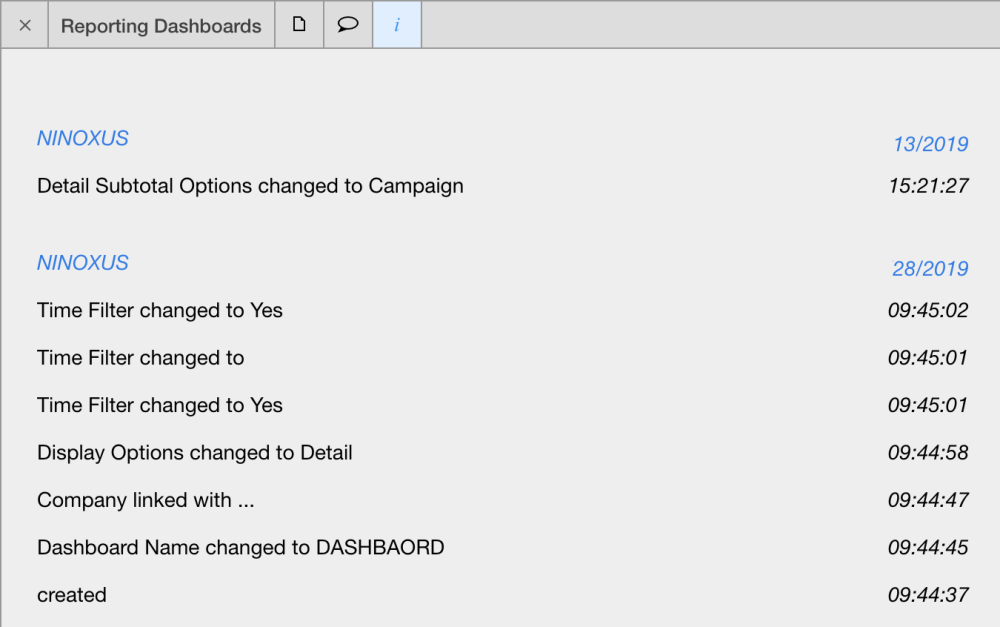 Note that maintaining the Change History for the records in data tables increases the size of the footprint of the database application within the device where it is being hosted. If your Data Model is particularly large (lots of tables with lots of fields) and that table structure contains lots of content records, the Change History can have a very material impact on the size and resultant performance of your application.
If you want to ensure that the Change History is not appended to table records, this function may be disabled by deselecting the Yes/No field highlighted in the image below.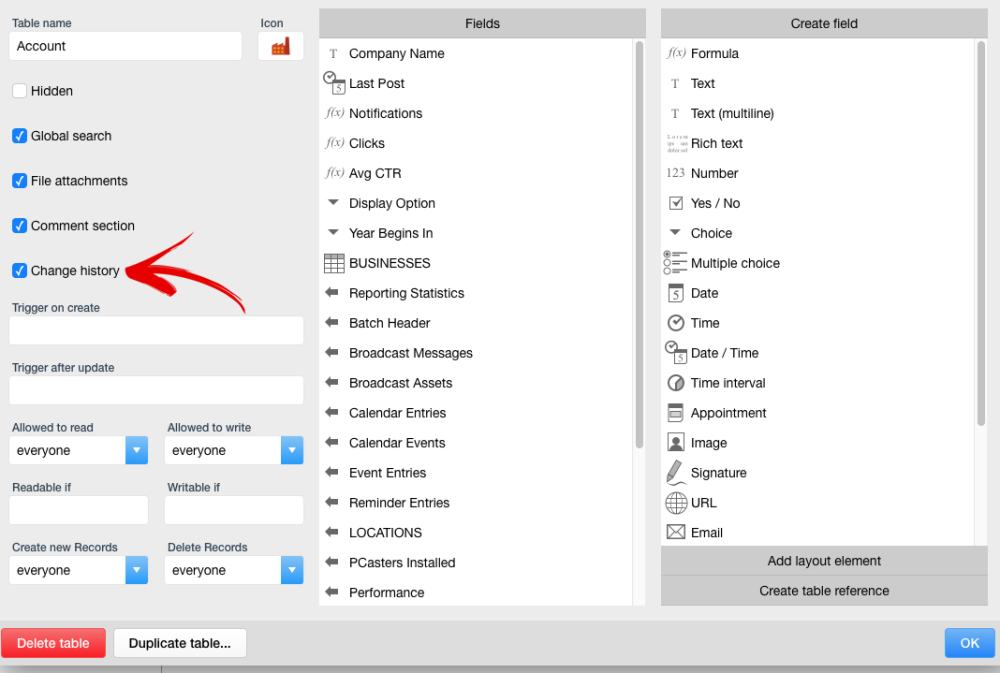 Last modified:
2019/03/27
Feedback
Thanks for your feedback.