DESCRIPTION

:
The today() function returns the current date in MM/DD/YY format.
SYNTAX
today()
WHERE
today is the function keyword. This must be entered into the Ninox function editor in all lower-case characters
Things to keep in mind when constructing this function:
The value returned by this function is determined by the system value of the

CPU

where the calculation is performed. Keep this in mind if you are running Ninox in the cloud and the server hosting your application is not in the same timezone as your physical operating location as this could result in values being returned by the today() function that are inaccurate given timezone differences.
EXAMPLE
The today() function is particularly useful when the status of a specific record is based on a date field in the record and the relationship of that record's content to today(). For example, assume a record in the 'Customer Invoice' table with a field named 'Due Date'. This field is a date field and contains the date by which the invoice amount must be paid in fully by the customer. Given this scenario, the code block shown below would return the proper status stamp given the relationship of the due date to today() and the amount of the invoice still outstanding:

An example of the application of the code block above is demonstrated below: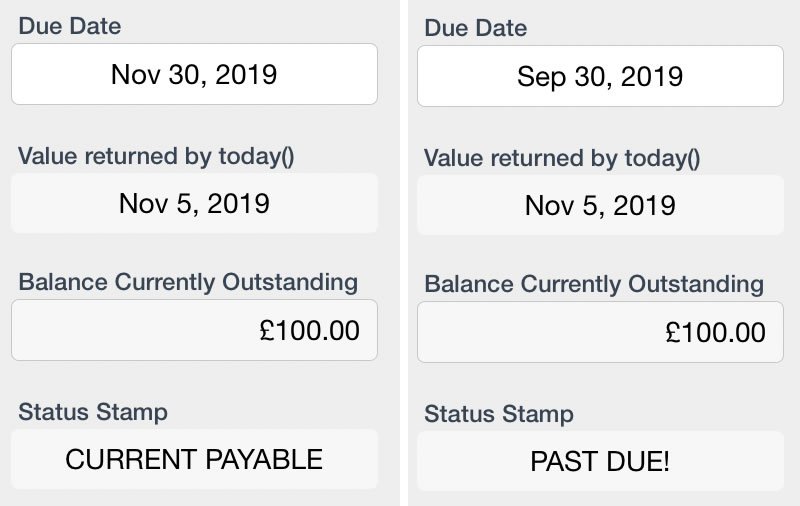 SEE

ALSO
Last modified:
2019/11/10
Feedback
Thanks for your feedback.