DESCRIPTION

:
While the month() function is used to extract the month of a date in numeric (indexed) form, the monthName() function extracts the month of a date in a textual form equal to the name of that month. The monthName() function can be applied to a date field or a numeric field with values not less than 1 and not exceeding 12.
SYNTAX
monthName('Date Field')
monthName('Numeric Field')
monthName(Number between 1 – 12)
WHERE
month is the function keyword. This must be entered into the Ninox function editor in all lower-case characters
'Date Field' is a valid reference to a Date field in a Ninox table
'Numeric Field' is a valid reference to a Numeric field or a formula returning a numeric value between 1 and 12
Things to keep in mind when constructing this function:
Users often extract the name of the month so that it can be used in analysis tools like Kanbans, Charts and Pivot Tables. Keep in mind however, that when using the returned result of the monthName function in this manner, Ninox will display the months alphabetically as shown in the image below: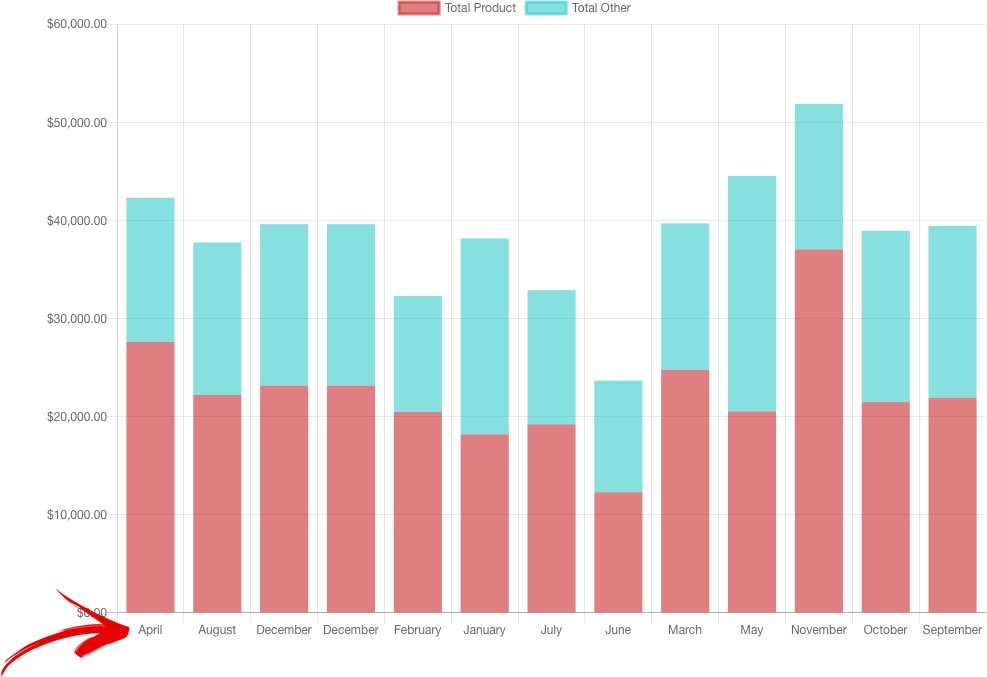 To correct this, use concatenation to join the numeric month index (using the month() function) with the name of the month to create values as demonstrated below: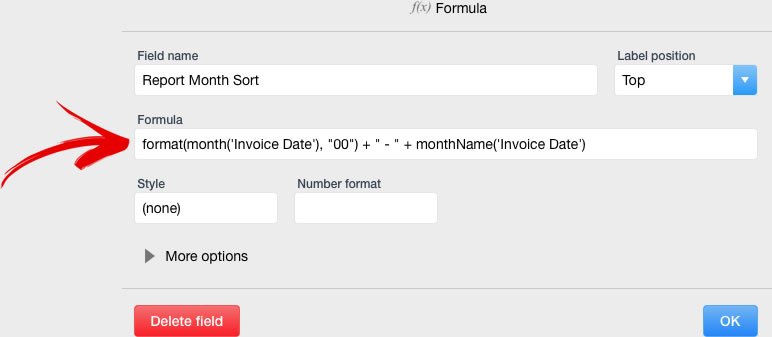 The results of the formula shown above, and the value of the parameter field used in the formula is displayed below:

NOTE

– The result returned by the month() function used in the formula is formatted using the format('Number', clause to ensure that the index numbers returned for the months January through September include a leading zero to ensure that the month order is not display: 1,10,11,12,2,3,4,5,6,7,8,9. If the month index were not so formatted, and keeping in mind that the result of the concatenation formula is a text string, the months of October, November and December would incorrectly follow the month of January and precede the month of February.
SEE

ALSO
Last modified:
2019/11/10
Feedback
Thanks for your feedback.