With the release of Ninox version 2.5.3, users were given significantly more control over the appearance and placement of the field labels (field names) with regard to their appearance in the form view of a record. The control feature effecting the presentation of a field label is the Label Position combo box that appears in the control panel of all field types. (Label Position is also a configurable parameter for Formula.) The control is displayed in the image below.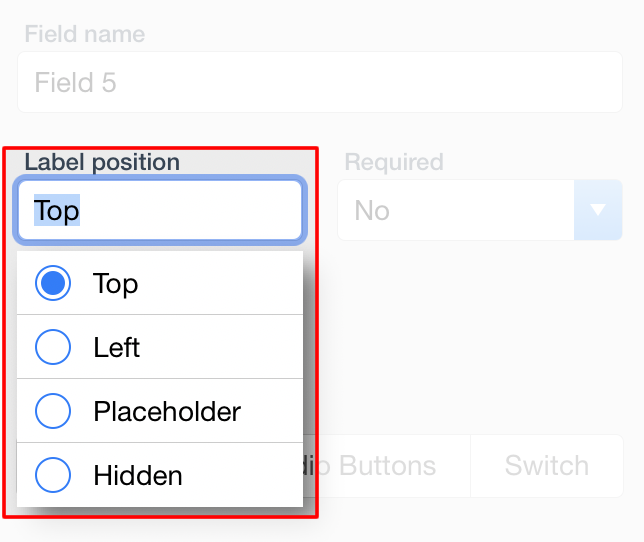 TOP – This is the default Label Position. Prior to the release of 2.5.3, this was the only option for displaying a field label
LEFT – This option will position the field label to the immediate left of the field display box
PLACEHOLDER – This option will place the Field Name inside the field display box. The label will appear in this position as long as the field is empty (null). The Placeholder field label is replaced by content as soon as a user performs data entry into the field itself.
HIDDEN – a hidden field label remains invisible in Form View. When hidden, a fields' entry/display box will appear and the content therein will be displayed however there will be no label indicating the name of the field or the nature of its content.
All four field Label Position options are displayed in the image below.

Last modified:
2019/03/27
Feedback
Tak for din feedback.