How to run the ShopFloor Operator client
Entering TA transactions takes place from the 2 buttons in the Operator client: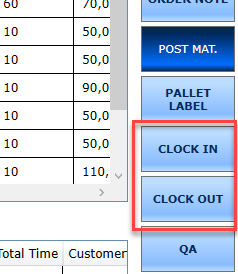 The employee number has to be keyed, read (bar code), or selected by look up.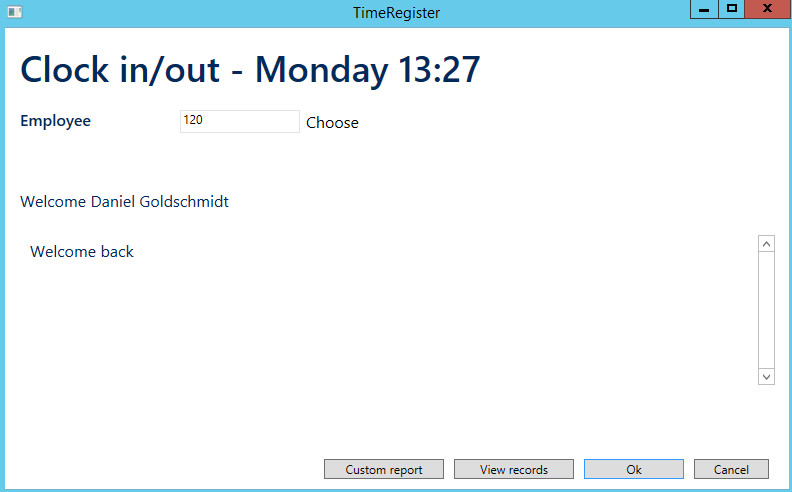 If the operator clock in or out outside defined tolerances, a new screen might show up, to select an appropriate absence reason.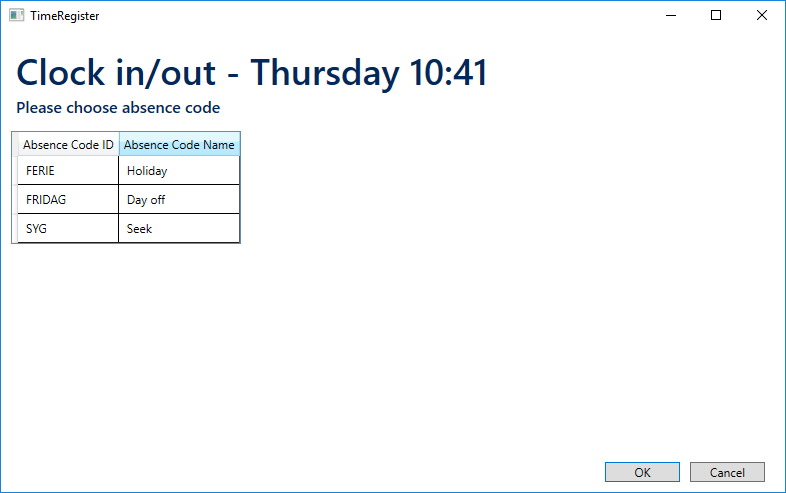 Feedback
Thanks for your feedback.