When listing an item there are required fields that you must fill out:
Quantity – How many of the item you are sending to Amazon
MSKU – InventoryLab can assign one or you can make your own
*Expiration Date – This is only required for certain items. Due to limitations within the Amazon API system, InventoryLab is unable to determine automatically which items require this field. If you are unsure, please visit the help pages in Seller Support regarding expiration dates.
Condition – In settings you can choose for this to default to the same Condition as the last item entered
List Price – Click on a list price or type your own into the field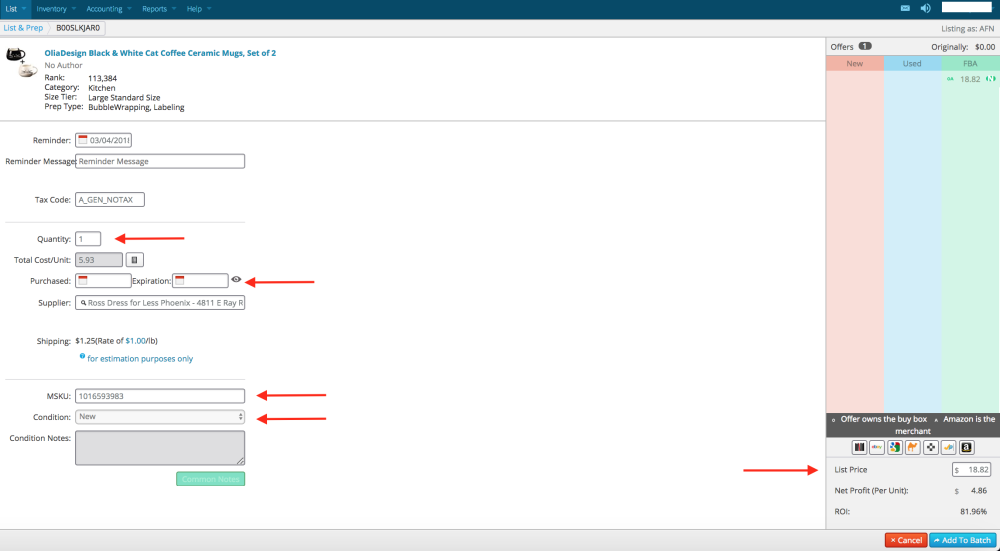 Once these fields are filled out, you can hit Add to Batch to move the item into your batch. If you have set up auto-print, a label will print