Buy Box/Amazon
InventoryLab displays icons that will show you which offer is in the Buy Box and which offer, if any, is from Amazon.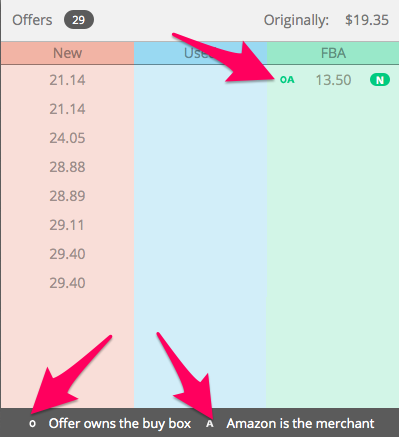 Category, Sales Rank, & Offers
Category, Sales Rank, and Offers are shown on both the search results screen and the detailed item information page.

The detailed information page also includes information on prep that is required for the item.

Profit Calculator
After selecting an item from search results in Scout, the profit calculator appears. The calculator can help you make purchasing decisions based on fees and expenses.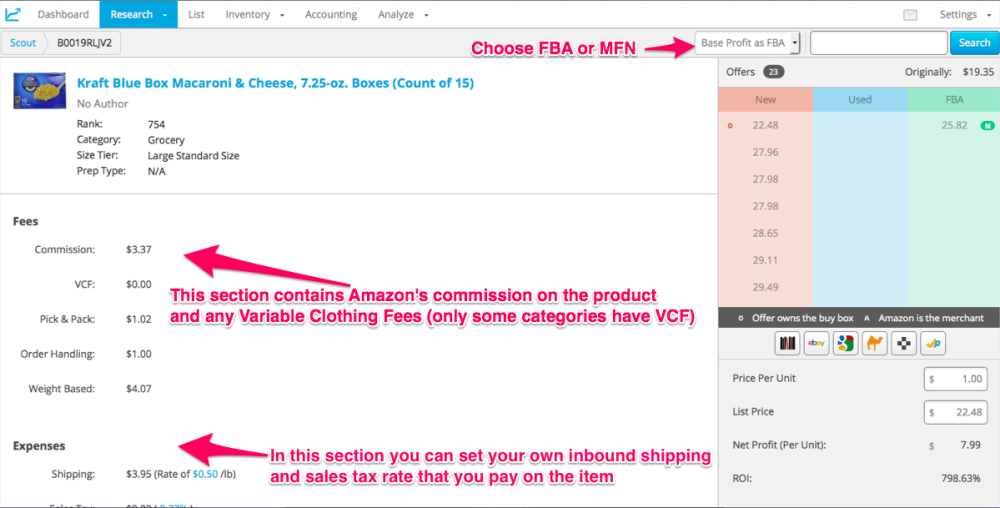 Product Research Links
Scout provides you with convenient access to six icons to URL links that you may want to use during product research.

1. Bookscouter – A book buyback site
2. eBay – Links to the search results based on the title of the product
3. Google – Links to the search results for the title of the product
4. CamelCamelCamel – Links to any sales price/rank history that is available for the ASIN
5. Keepa – Links to the Amazon price tracker detail page for the ASIN
6. Prime Comparison – Links to the page on Amazon showing all of the current Prime offers for the ASIN