On this screen you can track all of your additional expenses.
Some of these expenses import directly from Amazon. This includes:
Removal/Disposal Fees
30-Day Storage Fees
Long Term Storage Fees
Amazon Subscription Fees
Inventory Prep Fees
Inventory Placement Fees
Ad campaign fees if paid using your Amazon disbursement — fees paid using a credit/debit card will need to be accounted for manually still under Accounting->Other Expenses
These imported fees will show in InventoryLab once the payment disbursement period occurs (when you get paid for the time period covering the expense).
InventoryLab begins with categories in place for expenses however you may add additional categories when you add expenses.
Common categories that users have added include:
Multi-channel fulfillment fees
Fees to Service Providers (i.e. IL, TaxJar, AppEagle)
To add a new item click on ADD and then fill out the information on the pop-up (shown below). Click SAVE and the transaction will appear on the page.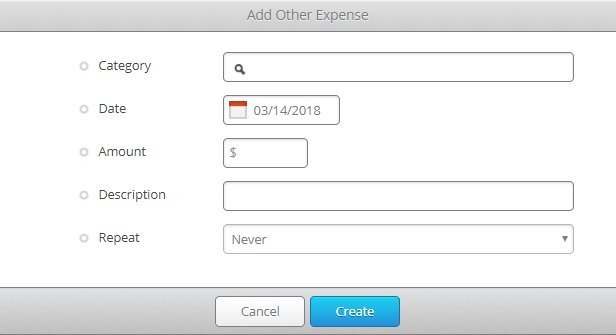 NOTE: Only 50 characters are allowed in the "Name" field. You must keep it below this length to be able to save the transaction.
Recurring expenses may be set up by following these directions
If you would like to import expenses via spreadhseet, you can follow these instructions or watch our video!