This setting tells Scoutify to indicate which items you search meet the sweet spot that you may consider an Ideal Buy. No more guessing games!
How to Toggle Ideal Buy On or Off
Tap on Ideal Buy in Settings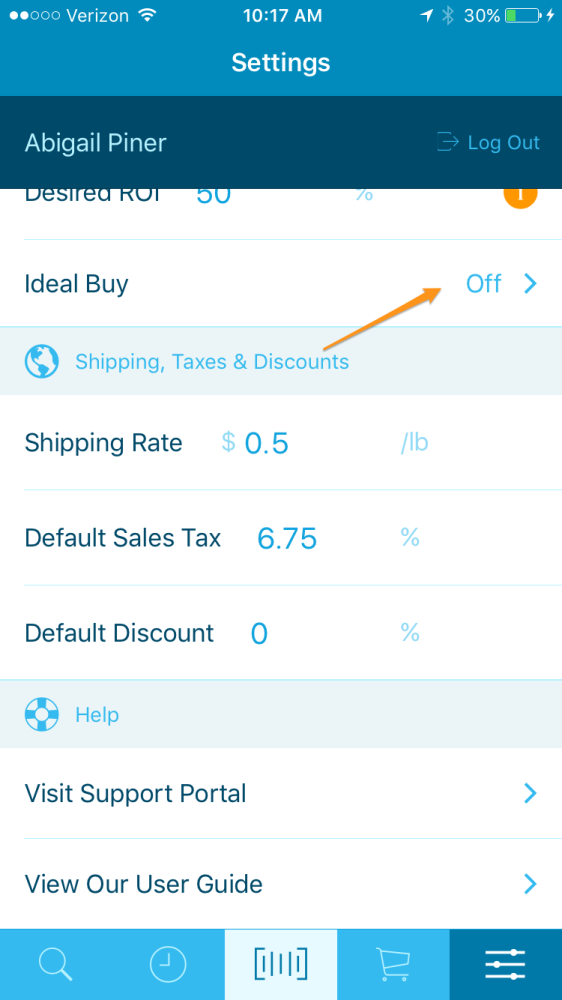 To enable Ideal Buy, tap on the toggle next to Use Ideal Buy to turn it green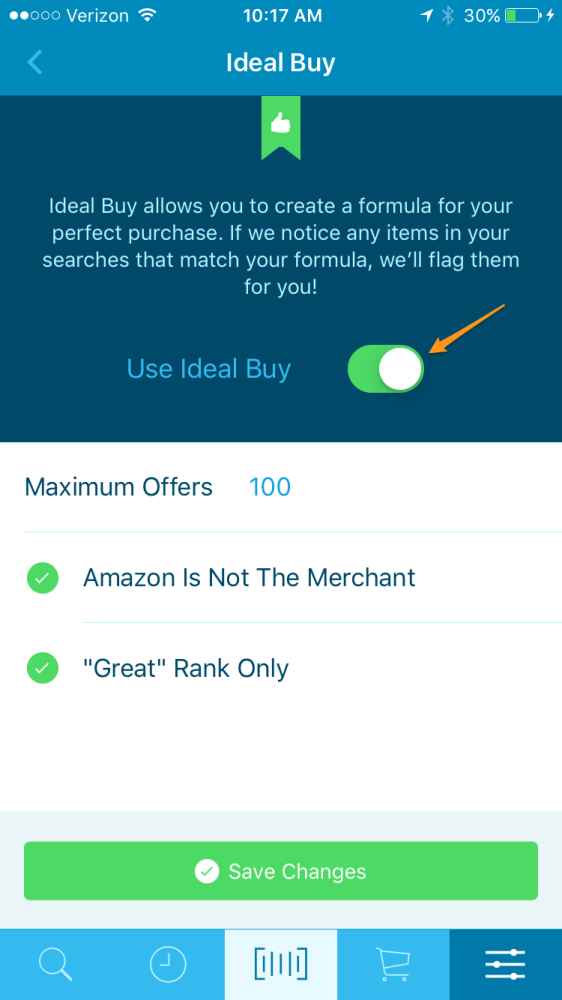 To disable Ideal Buy, tap on the toggle next to Use Ideal Buy to turn it white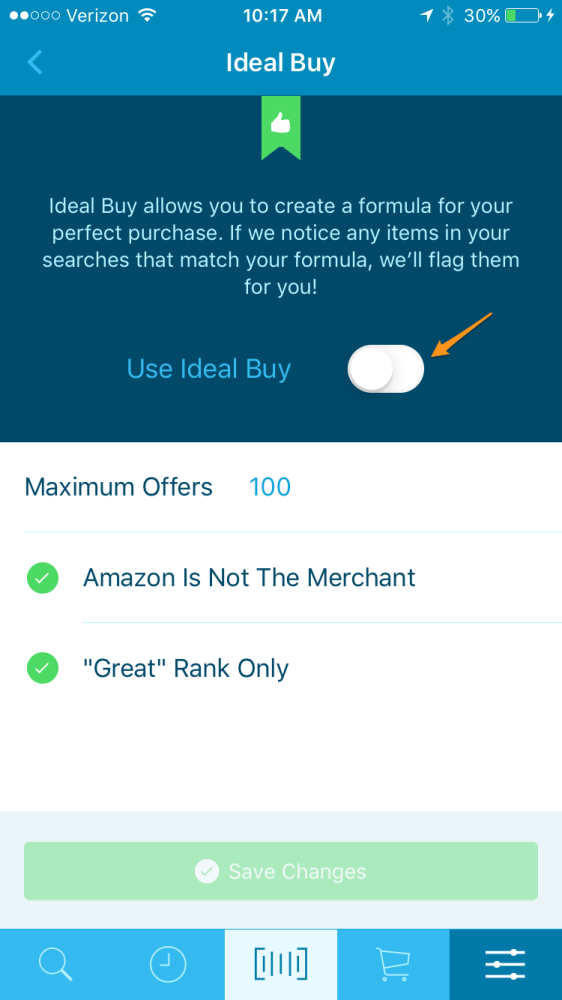 Maximum Offers
Competition isn't always bad, but too much can be detrimental to your sales. Set the maximum number of offers you would ideally like a product to have and it will be considered when Scoutify is marking your Ideal Buys
Tap directly on the number and type in your maximum offer limit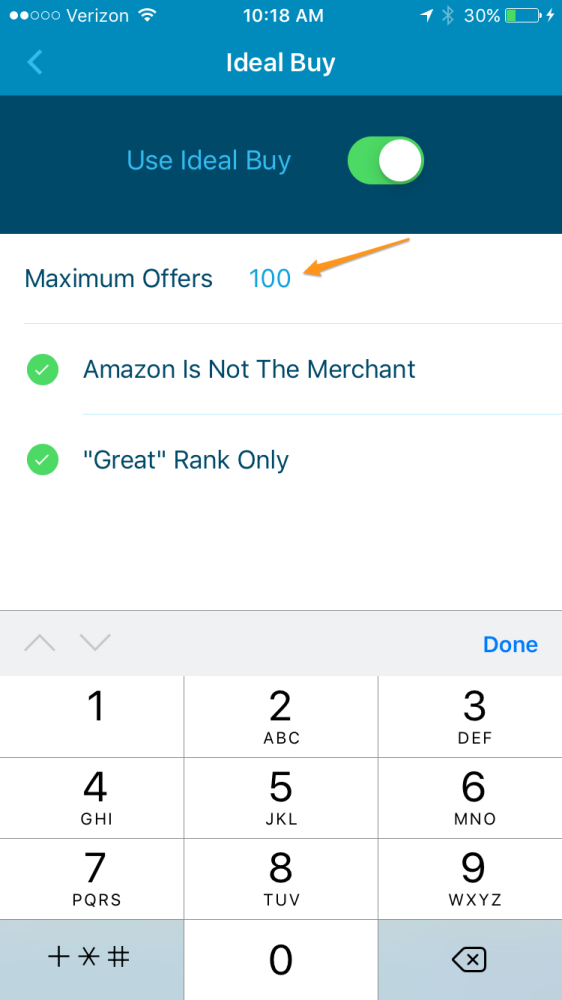 Amazon is Not The Merchant
Let's face it – going up against the big dog is not always easy.
Tap in the circle to have it show a green circle with a check mark if you want Scoutify to only mark Ideal Buys if Amazon is not a likely seller of the product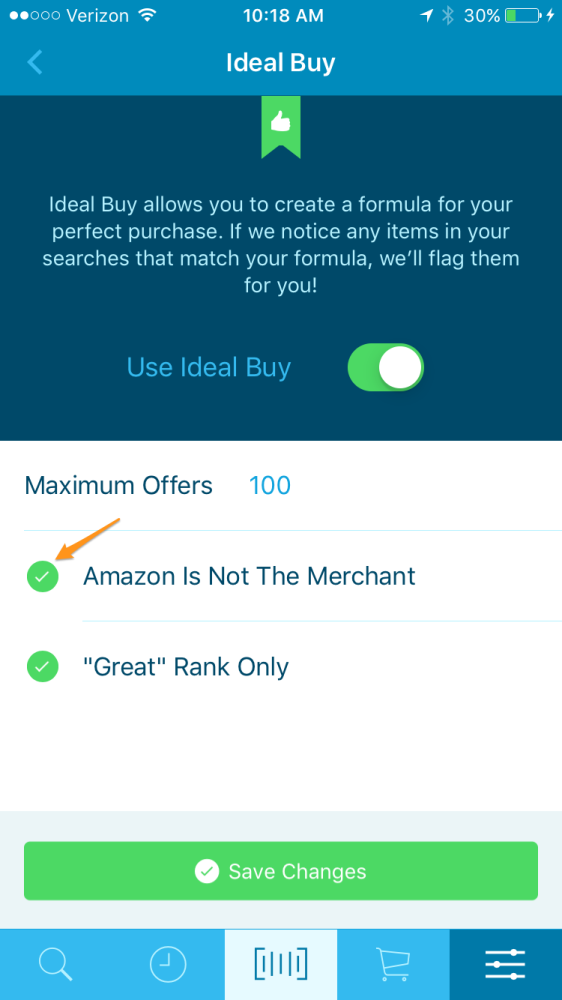 Tap the circle again to remove the checkmark and disable this criterion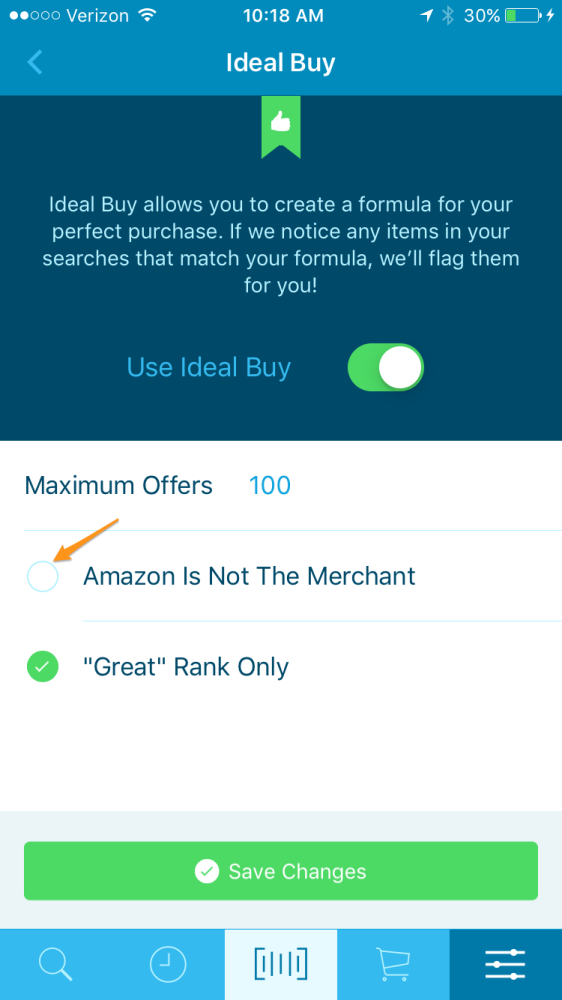 Great Rank Only
Remember earlier in the Settings when you chose what you decided was considered a great rank percentage? Turn this on to have your Ideal Buy feature consider that choice when marking your Ideal Buys!
Tap in the circle to have it show a green circle with a check mark if you want Scoutify to only mark Ideal Buys if the rank is considered great by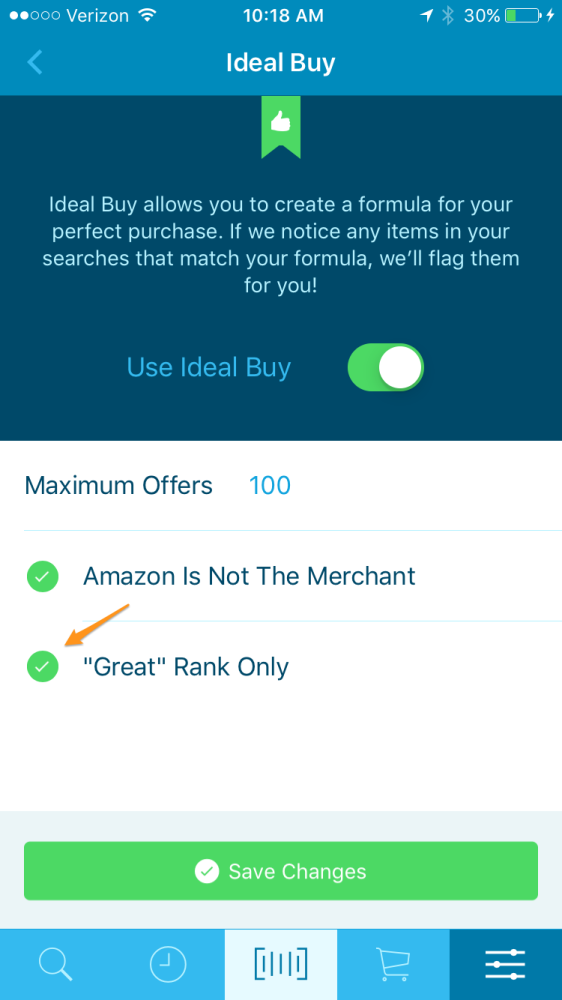 Tap the circle again to remove the checkmark and disable this criterion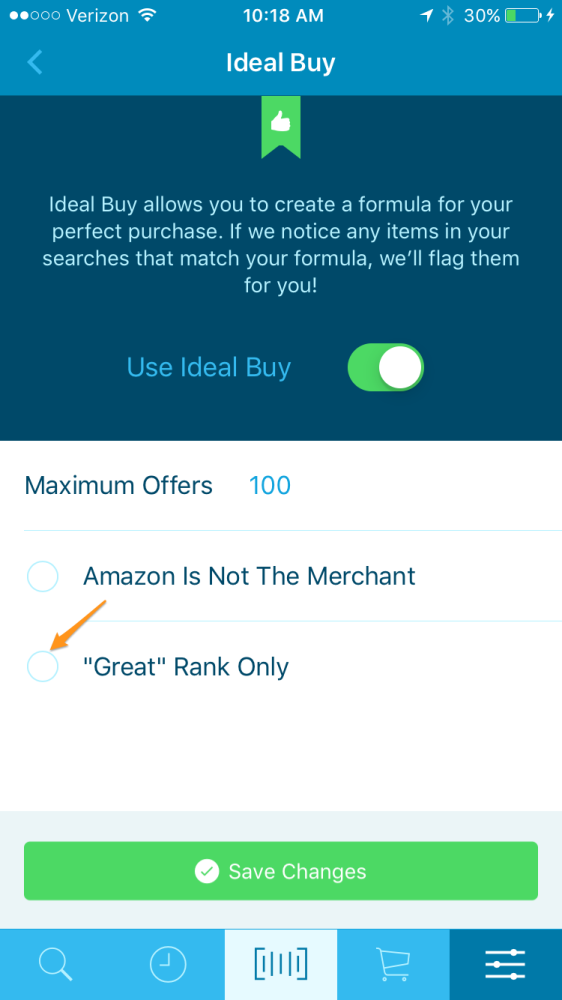 After you have finished selecting your preferences, tap Save Changes