DYMO Labelwriter Installation and Setup
Completing the following steps will allow you to use your DYMO Labelwriter while using your Chrome browser.
The screenshots and procedures that follow are from a Windows 7 computer. If you are using another version of Windows, or a Mac, the general steps are the same, just the screenshots will differ in look.
1. Log into your InventoryLab account and go to Settings->Print Setup
2. In the upper right corner of the page, click the Run Setup button


3. Click on the DYMO button and then click on the Next button.
4. The Printer Setup dialog will appear.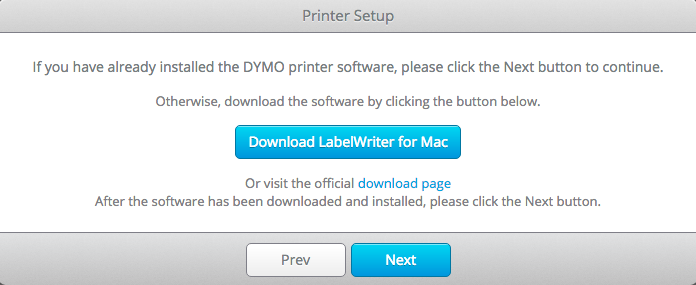 5. Download the driver for your DYMO. Note Click Next if you have already done so and skip to Step 7.
6. You will be prompted to save the file on your computer. Make note of where you save it.
7. When the download is complete, navigate to that folder and run the program.
8. Depending on how your computer is configured, the next window may or may not appear. If is does not appear, go to step 12, otherwise click the Yes button.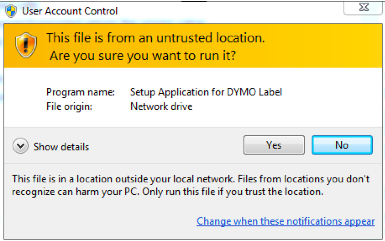 9. Next, select the language to use and then click the OK button.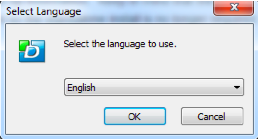 10. The next window that appears, recommends closing all other applications before beginning the installation process. You should now log out of InventoryLab and close your browser.
11. When you have done that, click the Next button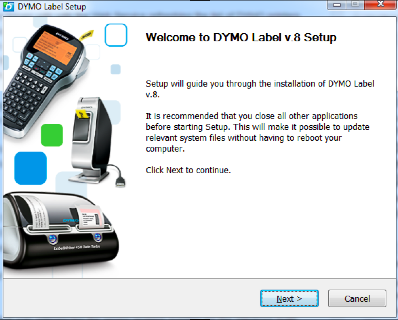 12. Now select Express Installation and click the Next button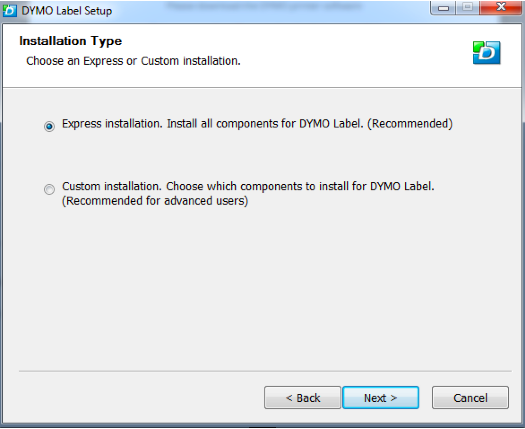 13. Another window will appear that displays a progress bar as the files are being installed.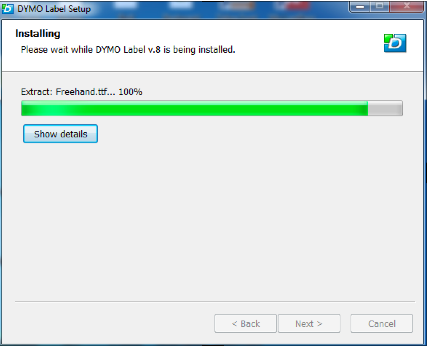 14. The next window tells us that the Setup is complete.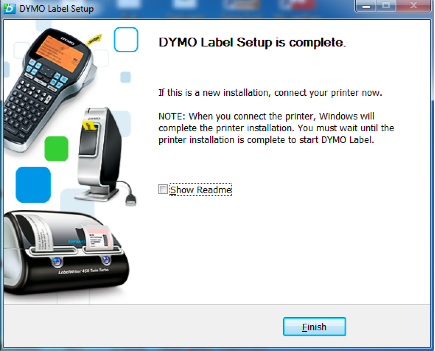 15. Click the Finish button. There may be a slight delay before the window vanishes. Wait for it….
16. (Windows only) Now let's verify that the DYMO software was installed by clicking on the small up arrow in the System Tray. You should see a small DYMO icon. If you do not see the DYMO icon, reboot your computer.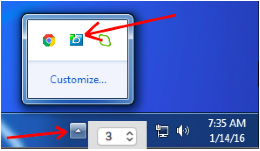 17. (Windows only) Right click on the DYMO icon. The popup menu should look similar to this.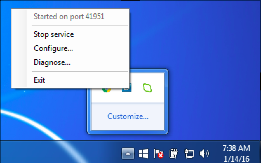 18. (Windows only) DO NOT click on Stop Service, or you will not be able to print to your DYMO.
19. Ok, the DYMO software is installed and now you are ready to run the Printer Setup again.
20. Log into InventoryLab and select Settings->Print Setup
21. Click on the Run Setup button. The following window will appear. As you did previously, click on the DYMO button and then click the Next button.


22. The following window will appear. Since we previously downloaded and installed the DYMO software, just click the Next button this time.


23. On next window, select your printer and your Label type.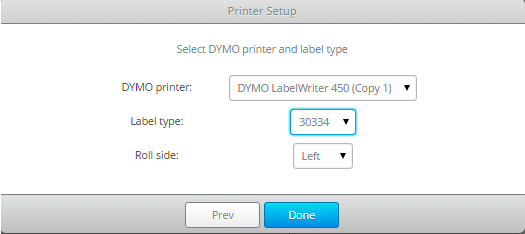 24. Click the Done button. After a second or two the window will vanish.
25. Now verify your settings and click the Save button.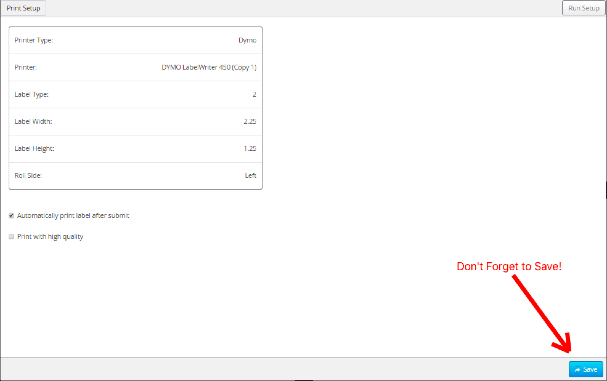 If you need additional assistance, troubleshooting instructions are available here