Scoutify uses the same Profit Calculator as Scout
Once an item is selected, the profit is automatically calculated based on Amazon fees and your inbound shipping/tax settings.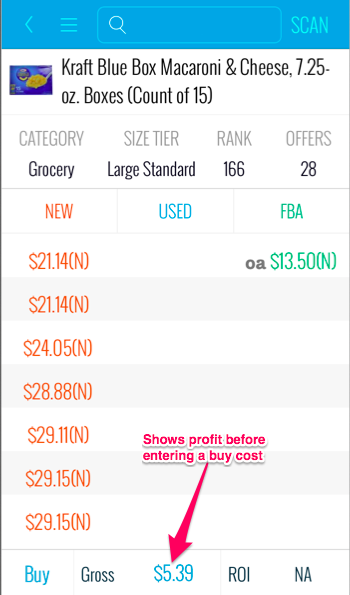 By clicking on the "$5.39" at the bottom center of the screen, you can enter your buy cost for the item.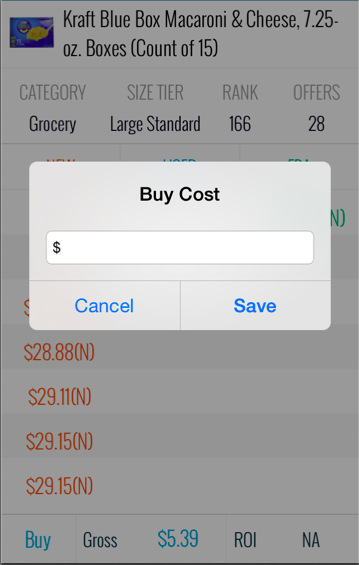 Once the buy cost is entered, the gross profit turns to net and the ROI (return on investment) percentage is shown.