The buy list keeps a record of your purchases. That record can then be emailed to you in a CSV (comma separated value) file and opened, typically in Excel. Once you have emailed this list to yourself, you can then import this into a Private batch on the List page and List the items from your Buy List.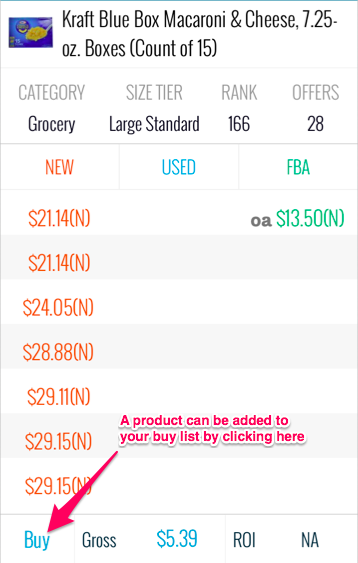 Hit BUY to open the next screen, where additional product details can be entered.
Don't forget to SAVE before exiting.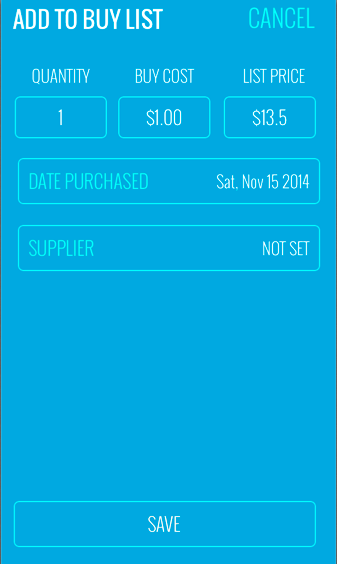 Email & Download Your Buy List
Open the Scoutify menu by hitting the 3-horizonal line icon and select Buy List: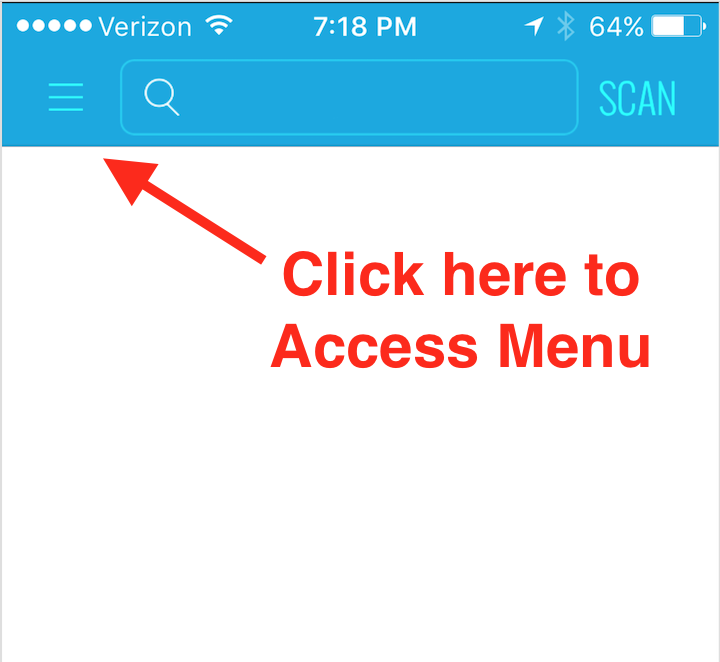 All of the products you've added to your Buy List are displayed here.
Hit Email CSV , enter your email address, and SEND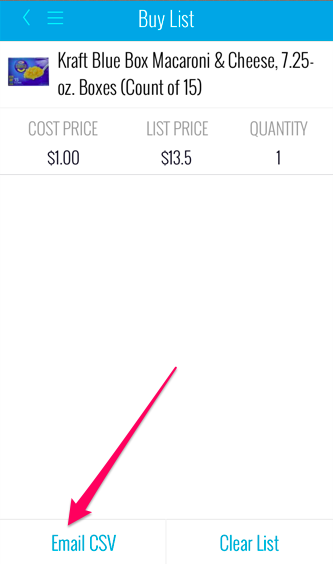 Locate the .csv formatted spreadsheet in your email's inbox.
To import your Buy List into the List & Prep tool of InventoryLab, download the file to your computer. See Importing Your Buy List for additional details.